Former Mahindra Chairman Keshub Mahindra Passes Away At 99, Leaves A Rich Legacy Behind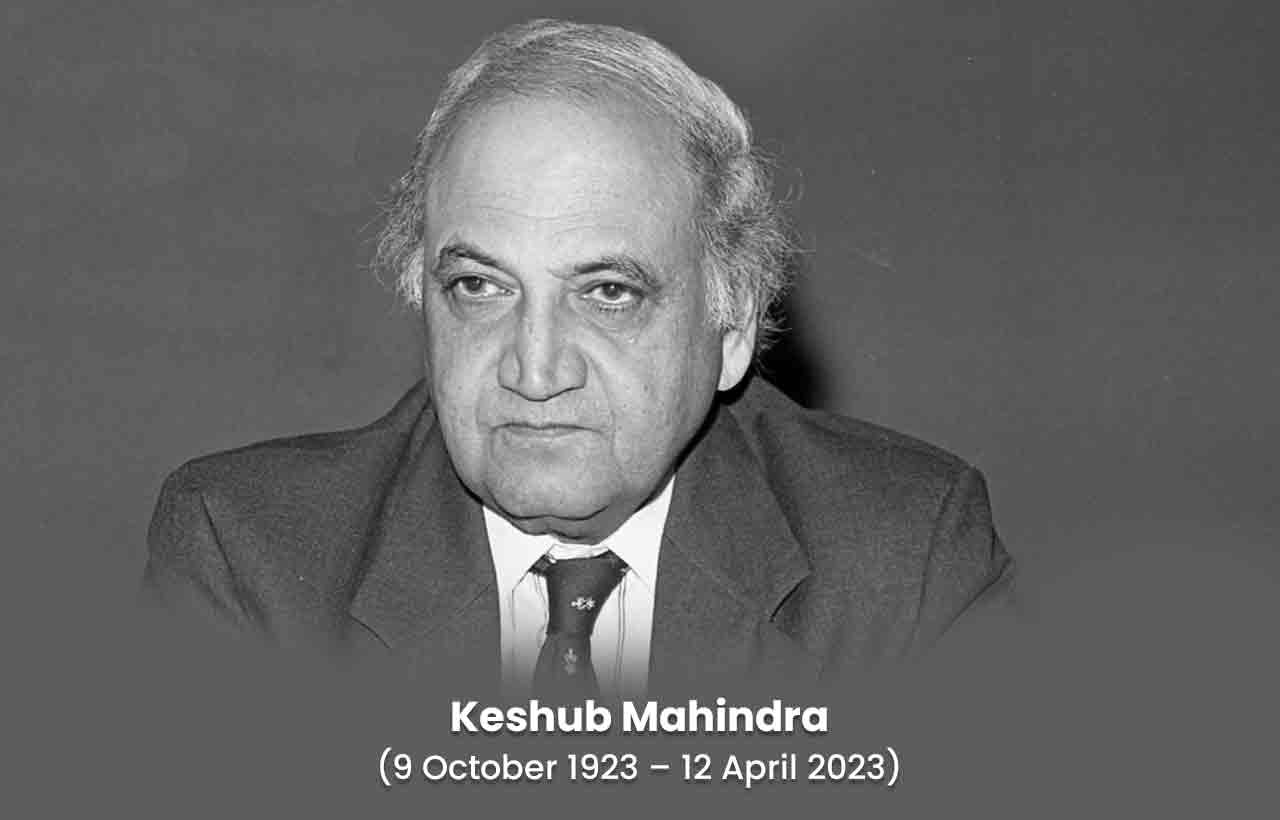 Keshub Mahindra, the renowned and respected businessman, has left for his heavenly abode before he could turn 100. He died on April 12 at the ripe age of 99. The news of his demise comes soon after he found a place again on the Forbes list of India's richest billionaires for 2023. With a net worth of $1.2 billion, as per Forbes, he was the country's oldest billionaire.
In 1947, Keshub Mahindra got involved with his father's business, which began by making and selling utility vehicles. He was the chairman of the company between 1963 and 2012. After hanging his boots, from his position as Chairman, Mahindra Group, on August 9, 2012, he passed the baton to his nephew, Anand Mahindra--the present chairman of the Mahindra Group.
Keshub Mahindra played a vital part in the admirable and inspiring expansion of the Mahindra Group, which was primarily involved in assembling Willys Jeeps earlier. A graduate of Wharton, University of Pennsylvania, he changed the company from an assembler of Willys Jeeps in India to a diversified $19 billion corporation.
Through the 48 long but illustrious years of his chairmanship, the Mahindra Group expanded from being a tractor and sport utility vehicle company to other business divisions, such as real estate, financial services, IT, and hospitality.
Raymond Chairman and Managing Director Gautam Singhania sums up his illustrious life and career well when he says, "Keshubhji lived a glorious life guiding the growth of Mahindra Group for nearly five decades. With his endearing personality, he could navigate many a challenging situation."