GRAFF Presents 'The Vignola Collection' Inspired by Bologna's Iconic Porticos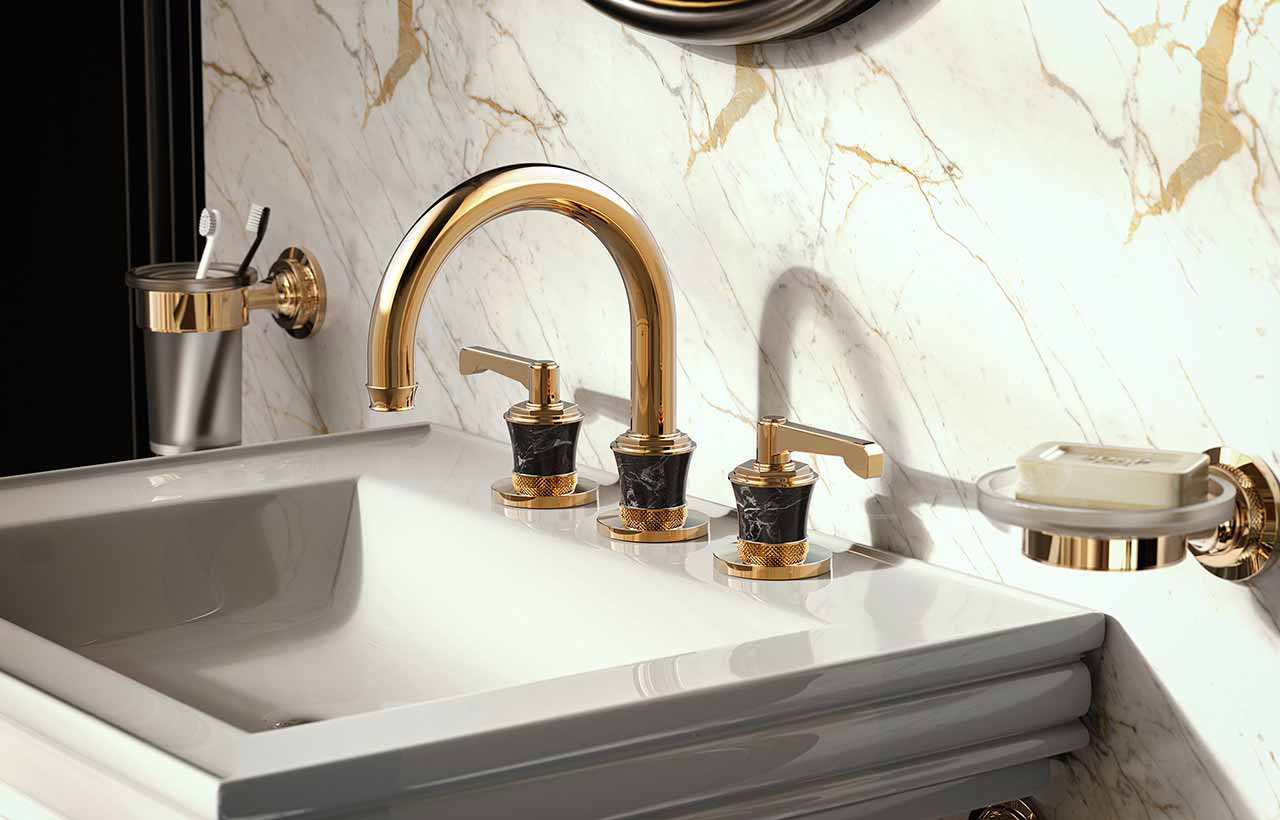 GRAFF, the worldwide manufacturer of innovative faucets and shower systems, introduces its Vignola Collection, named after renowned architect Jacopa Barozzi Vignola, considered one of the greatest Italian architects of the 16th century. Inspired by Bologna's iconic porticos, the collection effuses a rich sense of heritage with an exquisite silhouette--both classical and modern.
With finishes that you can customise your own collection to complement your architectural surroundings like 24K Polished Gold and inserts like Forest Green Marble are also available. There are more than 65 thousand customisation possibilities with the Vignola collection. The whole collection can be viewed at www.graff-designs.com
Vignola collection is available in 21 luxury finishes, the luxurious Tuscan marble inserts and metallic finishes recall timeless architecture and ignite design inspiration.
The Vignola Collection's architectural inspiration is beautifully complemented by GRAFF's award-winning European design artistry. Vignola's finely crafted details are superbly supported by precision engineering, the use of premium materials, and technological expertise.
Vignola embodies all the attributes of a design classic tailored to elevate infinite interior styles.