Ozone Overseas Displays Its Latest Range of Home Improvement And Security Solutions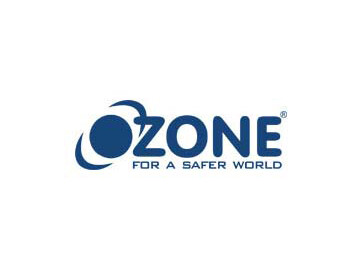 Ozone Overseas, one of the country's leading home improvement and security solutions providers, exhibited its latest range of products at the recently concluded Index Exhibition, held in Mumbai, this May. The range on display included the Eazy & Outliner Framed Shower Enclosures, the Kubik Demountable Partition System, Door Hardware, and an extensive collection of kitchen and furniture fittings. Visitors also witnessed the company's fingerprint and furniture locks, digital safes, and smart devices. Additionally, the representatives also tried understanding the needs and interests of their potential customers.

Speaking on the occasion, Abhishek Aggarwal, President - Strategy, Ozone Overseas said, "The brand focuses towards curating products that cater specifically to the Indian market. For instance, our security solutions are designed to address the needs of Indian customers. By embracing such tailored approaches, we foster long-term relationships with consumers, dealers, and various other stakeholders."
According to Aggarwal, products like Eazy & Outliner Framed Shower Enclosures and Kubik Demountable Partition System stood out prominently due to their exceptional design and enduring qualities. "Outliner Slim Profile is a stylish and functional solution for Shower Enclosures providing modern elegance with minimalistic design, whereas Kubik Demountable Partition System offers flexibility and easy installation along with adaptable demountable partition systems. The partition allows one to modify or remodel office layouts cost-effectively without damaging the existing interiors," he explained.
Evolving from a vision to create high-value customer-centric products that supply to Indian and global markets, Ozone Overseas has emerged as an integral part of the architectural hardware and security segment today.
With over 5000 products in its bouquet, the company's commitment to excellence and developing innovative solutions has helped it cater to the specific needs of architects, builders, planners, and homeowners. Over the last two decades, the group has successfully created a footprint that spans across USA, Germany, Turkey, Italy, UAE, and other countries, besides its home base in India.
Specifications:
Company Name: Ozone Overseas
Customer Care: 9310012300
Email Id: customercare@ozone-india.com