Simpolo Opens Up 87th Gallery in Pune, 2nd in the City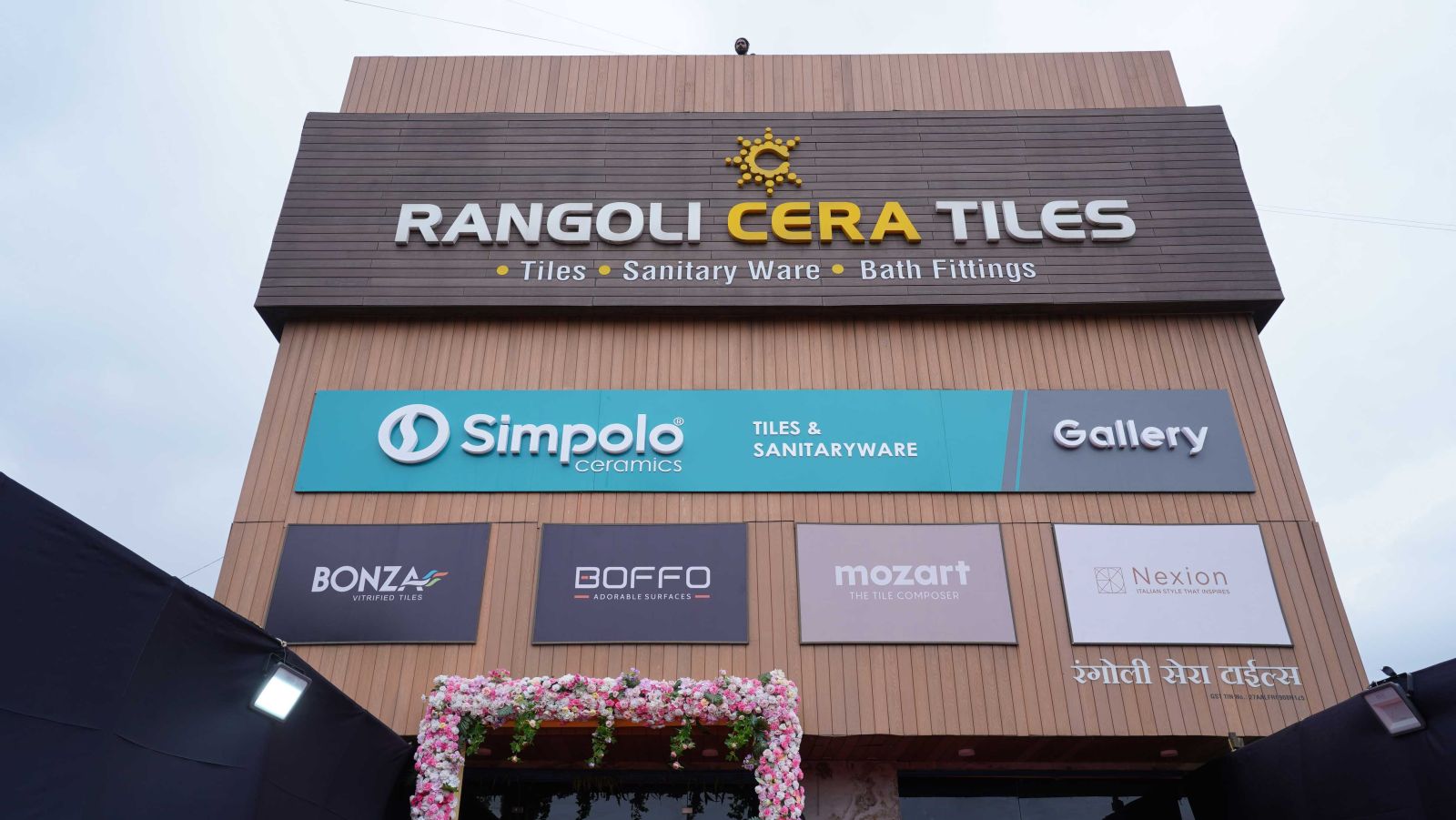 Rangoli Cera Tiles is the new destination for Simpolo lovers in Pune as Simpolo Ceramics' new gallery has been inaugurated here recently. This is 87th in a row which let the company move a step closer to its target of reaching 100 mark. The aim is to increase its presence across the length and breadth of the country. Showcasing live displays of its variety of tiles through mock-ups, the company has made sure that the walk-ins must get a newer feel than usual while stepping into the showroom. The arrangement of the display is such that the clients must get to meet their specific needs.
Spread across a single floor plate of 2200 sqft., the concept of the display is primarily on showcasing maximum applications of tiles in each place possible like table tops, kitchen slabs, island kitchens, living rooms walls & furniture, parking spaces, etc. This is why quite a few mock-ups have been created giving more of experiential character to tiles. Light has been used perfectly highlighting the characters of tile surfaces and designs.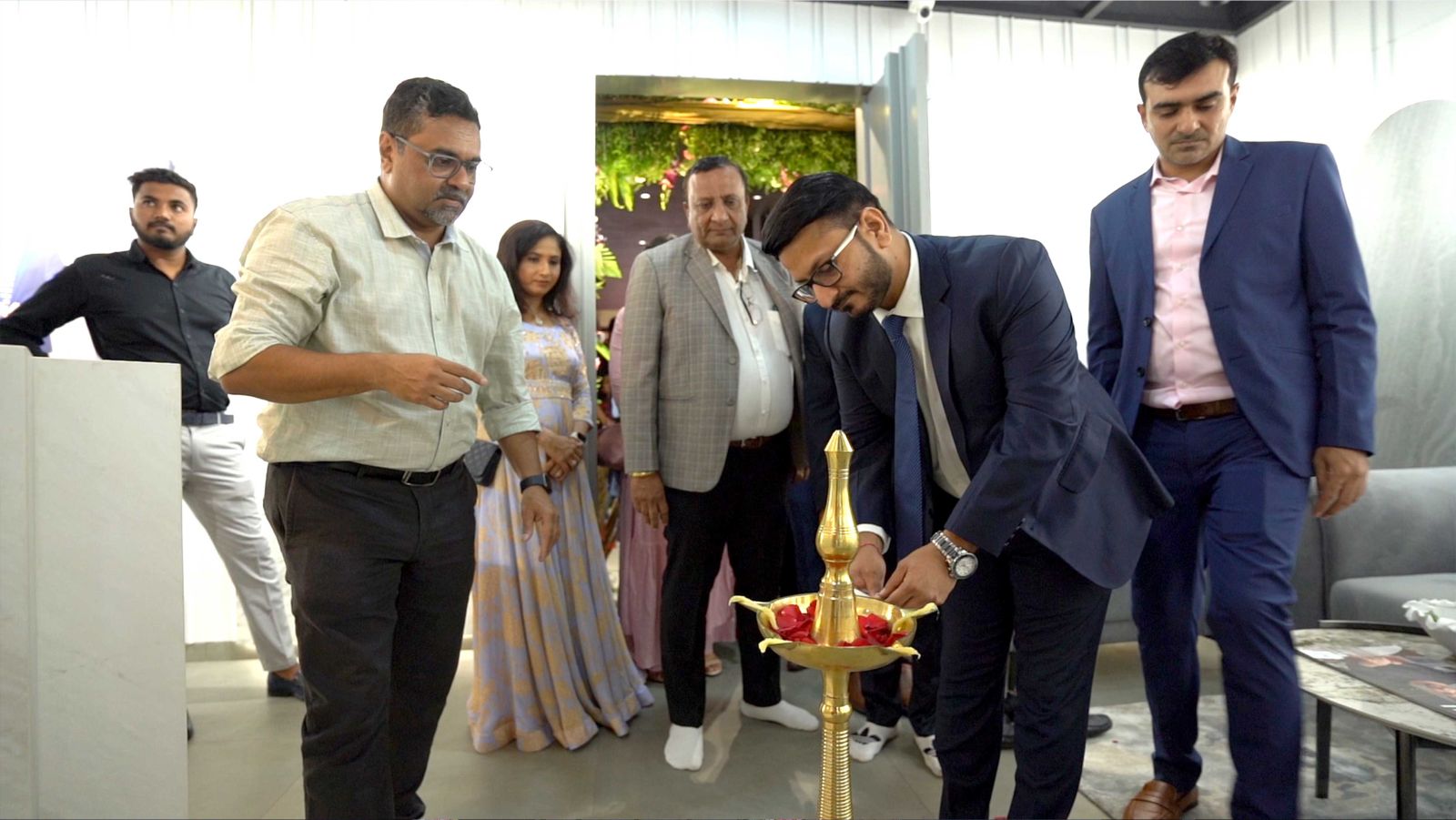 Speaking on the diversity of products from Simpolo Ceramics, Ar. Pramod Pargaonkar of Design Studio, Studio 94, said, "I am impressed not only with the quality but level of craftsmanship and technical specifications of the gamut of tiles on display. The Saga series - full-body tiles - that are available in number of shades and designs, can be used for various applications. I am very much confident that residential and commercial establishments in and around Pune will get their needs fulfilled with the options that the brand offers in innovative designs and surfaces, and can explore newer applications."
Interior Designer, Vikram Jain opined that Simpolo has the latest design trends and surfaces which can go for numerous applications. "The gallery that displays the vast and reliable range of thoughtfully curated products is a delight for anyone and everyone. The live displays and numerous mock-ups provide newer insights as far as applications of tiles are concerned. Further, its digital platform would help convince our clients in the least possible time which would drastically reduce the project completion duration. Following the wave of the ongoing development, quite a few projects are coming up in the city, for which this gallery would prove to be a one stop destination."
Speaking on the occasion, Bharat Aghara, the company's CMO, said, "This gallery is aimed at catering to the needs of the city and its surrounding geographies. Pune is the city of specifiers like architects, interior designers, consultants and contractors, all of whom used to travel either Mumbai or Delhi to check out the complete range that Simpolo offers. Now, with a centre nearby, they can simply walk-in and explore the options and choose the best fit from the repertoire. We have also shown various applications these tiles can be picked up for."
He further said, "Simpolo is a different thought company. We bring out the solution from users' pain. Considering that tile selection is a tedious job, we have come up with a digital platform. In fact, we have tied up with a Swedish technology giant and developed a software which facilitates 3D visualization both, before and after the selection of tiles. Our motive is to enhance customers' experience by addressing their pain points and bringing them specific solutions, and in turn satisfaction."
Vikesh Patel, the showroom owner said, "It was the need of the city. Of late, the company has turned so aggressive with respect to innovations pertaining to designs, surfaces, sizes and applications that architects and interior designers in the vicinity became curious about and started asking us that a space should be dedicated to Simpolo so that they can be able to see the complete range of Simpolo tiles under one roof."
Simpolo pledges to continue being innovating and making value additions with the variety of options that include tiles for living spaces, walls, kitchen countertops, courtyards, porticos, murals, table tops, parking areas and other newer applications. "Our new gallery at Pune is a representation of the same and we look forward to making a magnificent difference with all that we have under one roof at Rangoli Cera Tiles here in Pune," said Amit Patel, Co-owner of the showroom.