FORMICA Unveils FENIX Bloom: A Sustainable Innovation for Interior Design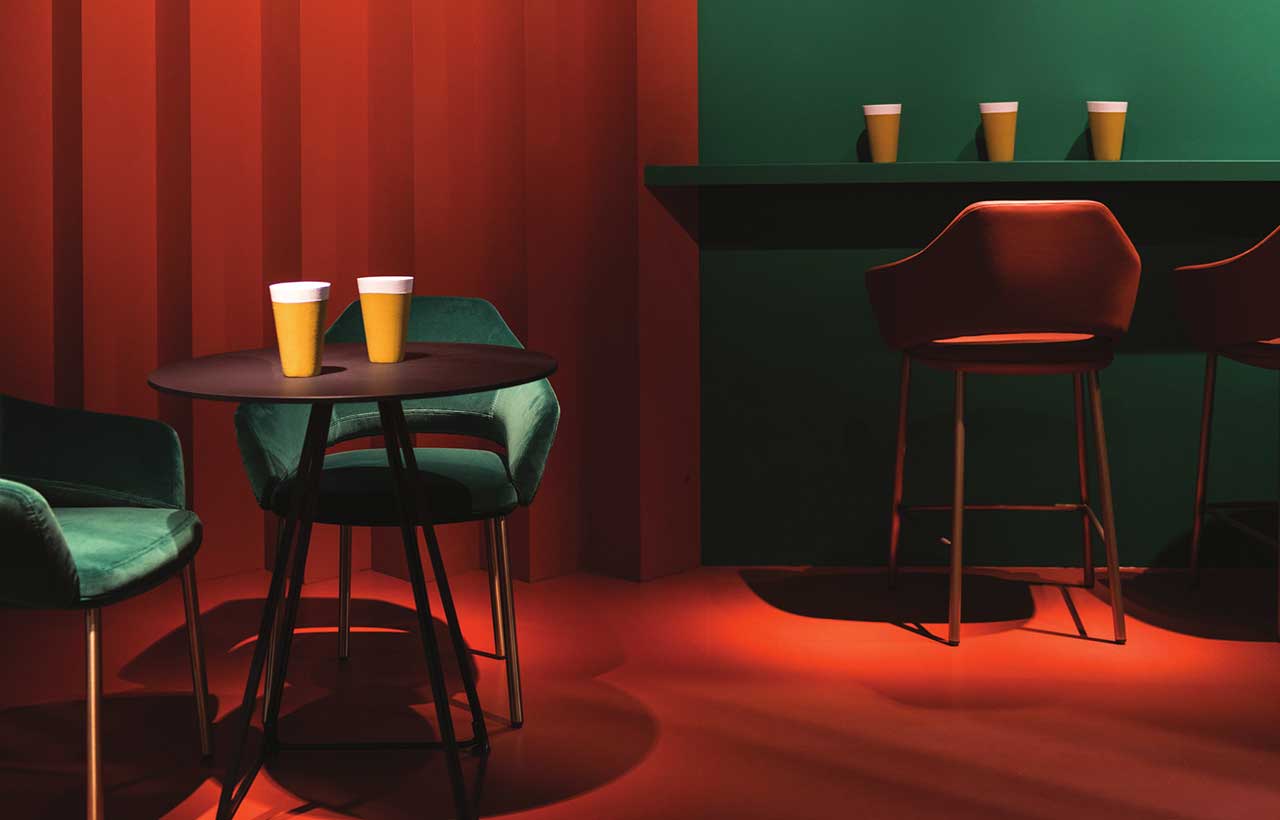 FORMICA--widely acknowledged as the original inventor of laminates--unveiled 6 new colours from the FENIX Bloom range at Matecia 2023. Manufactured by Arpa Industriale, and exclusively distributed in India by FORMICA, FENIX Bloom marks a remarkable step forward in the world of interior design materials.
Read More: Formica Introduces Formica Cora--High-Pressure Laminates With Six Colour-matched Cores
A Game Changer in Sustainability
Arpa Industriale, driven by a commitment to innovation and sustainability, set itself on the journey to develop Bloom technology in 2012. This initiative aimed to harness lignin, a natural polymer abundant in wood and a renewable raw material, to create a sustainable resin. In partnership with universities and research institutes, Arpa Industriale successfully developed a proprietary lignin-based resin, a significant leap towards a sustainable future.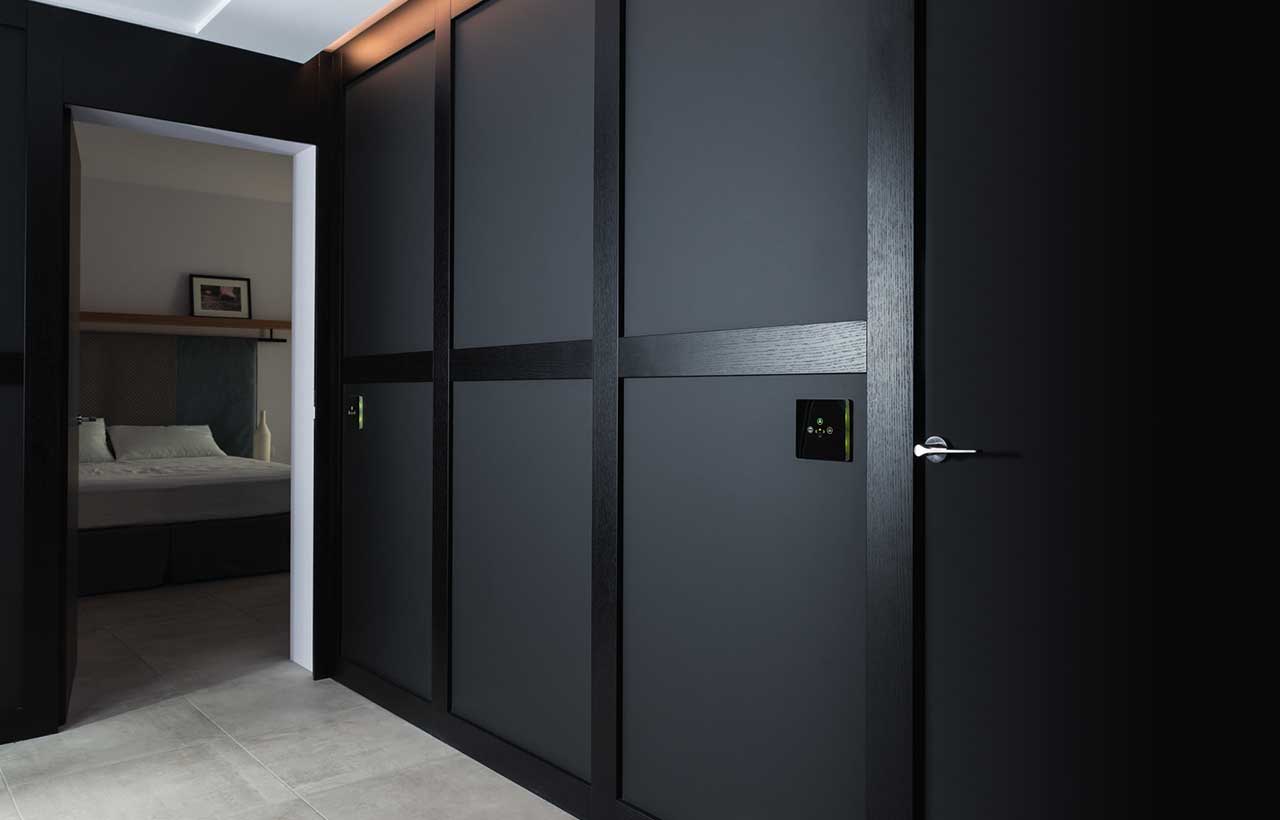 Natural glue

Lignin, often regarded as the "glue" that fortifies wood, possesses immense strength and rigidity. It's the second most abundant natural polymer globally and is typically a by-product of the pulp-making process. Arpa Industriale innovation repurposes this lignin, usually used for energy generation, into thermosetting resins, marking a pioneering approach.
Bloom: Blooming into the Core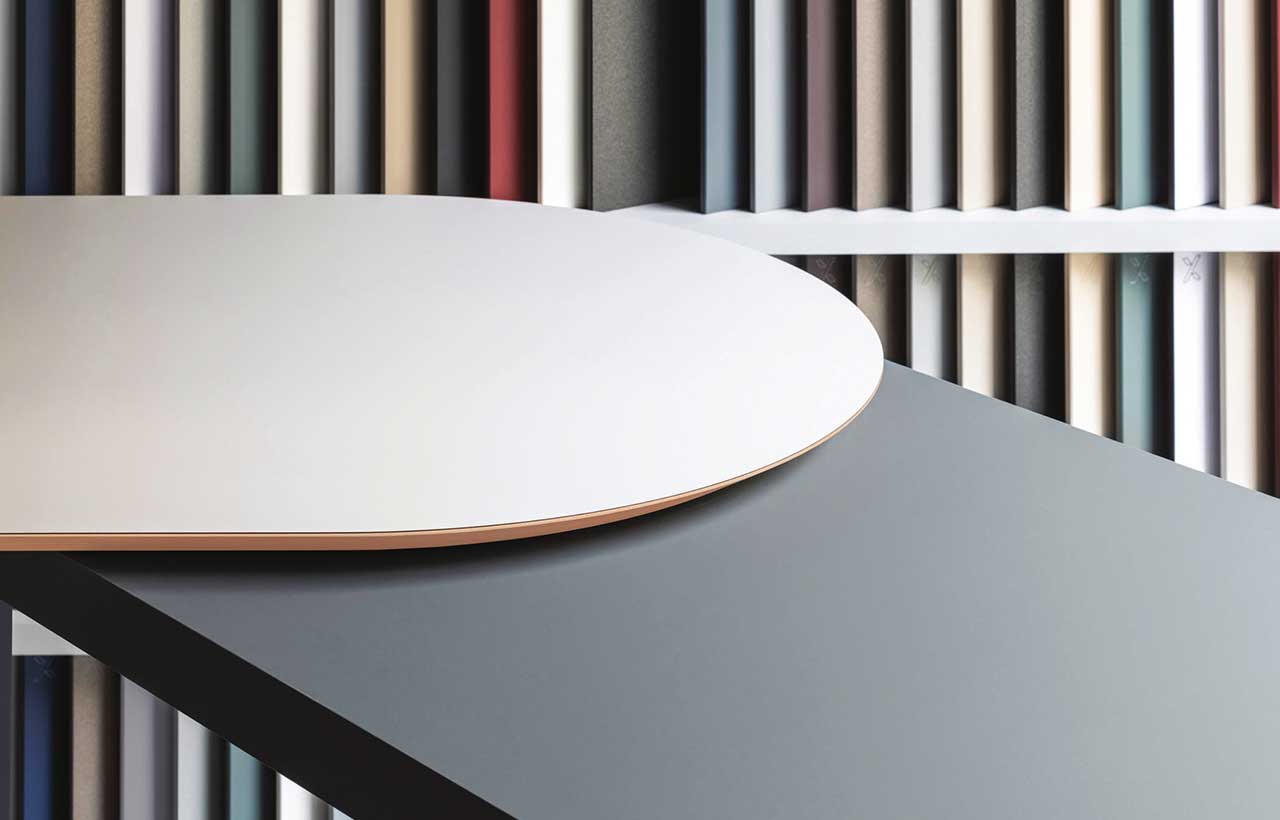 Bloom technology is a milestone for sustainability, reducing the phenol content in resins by 50%. This introduction of lignin technology into Arpa products aligns with their dedication to responsibly managed forests, as lignin is sourced primarily from this sustainable resource.
The tech has received acclaim, winning prestigious awards and recognitions, including the Materialpreis in 2020, ADI Design Index in 2020, Interzum Award "Best of the Best" in 2021, Iconic Awards "Best of Best" for Innovative Material in 2021, and the Innovation Award Architecture Presentation in 2023.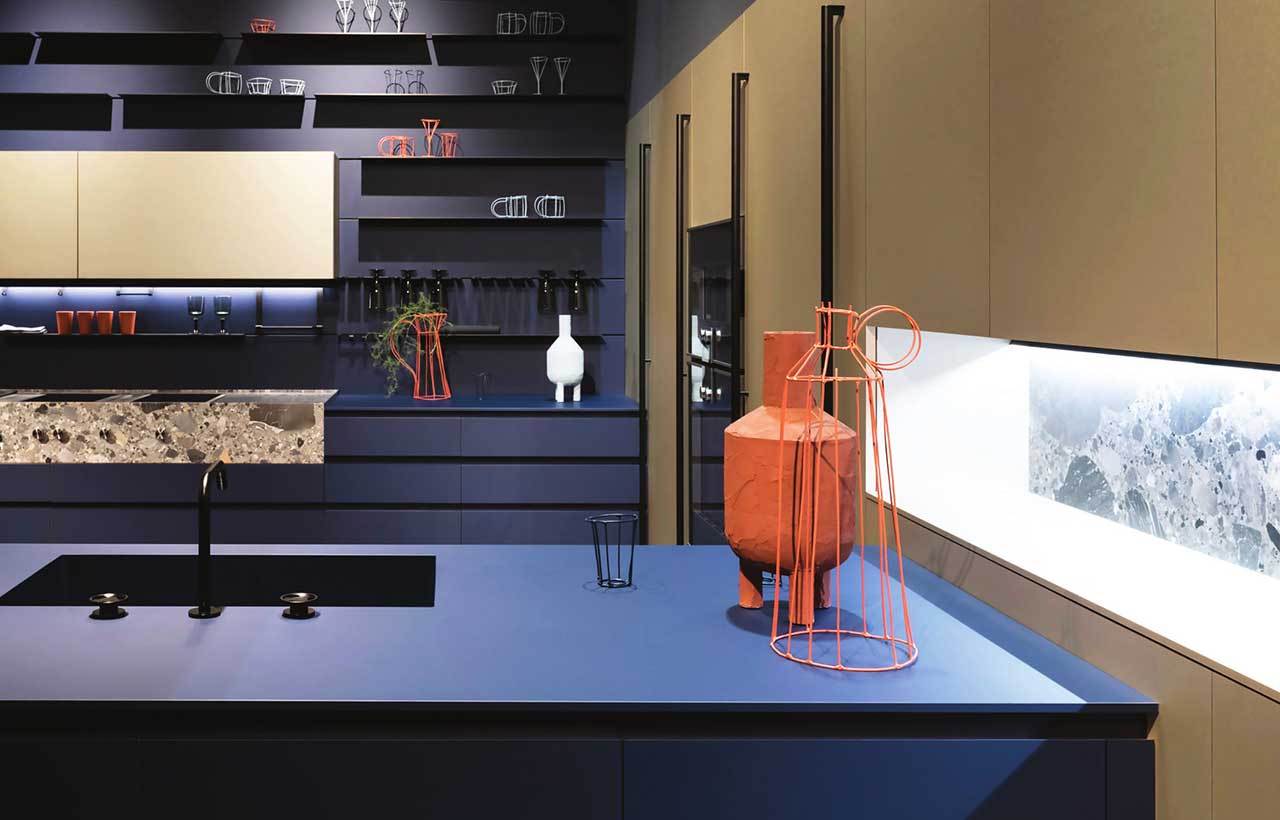 Bloom: A Versatile High-Pressure Laminate
FENIX Bloom represents a collection of 9 plain colours. This versatile high-pressure laminate retains the hallmarks of Italian craftsmanship - style, ease of use, and strength. It boasts resistance to scratches, impact, abrasion, and heat, making it ideal for a broad spectrum of horizontal and vertical interior design applications.
Read More: ALSTONE Launches LOUVERS, A Premium Range of Exterior and Interior Cladding Solutions
The range includes 36 plain colours in three different finishes: Erre, Lucida, and Kèr--all available in 0.7 mm thickness with a Bloom black core. Erre offers silky-smooth compact surfaces that soften colours and enhance composition harmony. Lucida presents a mirror finish, adding a unique sheen to surfaces. Kèr, a matt texture, introduces sensuous tactility without compromising resistance.
FENIX NTM® Bloom: The Innovative Smart Material
FENIX NTM® Bloom, born from the company's dedication to innovation, enhances the standard FENIX NTM®. It features extremely matt surfaces, low light reflectivity, a pleasant soft touch, and resistance to fingerprints. It even possesses the ability to heal superficial micro-scratches through thermal processes. With Bloom technology, the material incorporates more natural raw materials and is available in nine distinct shades.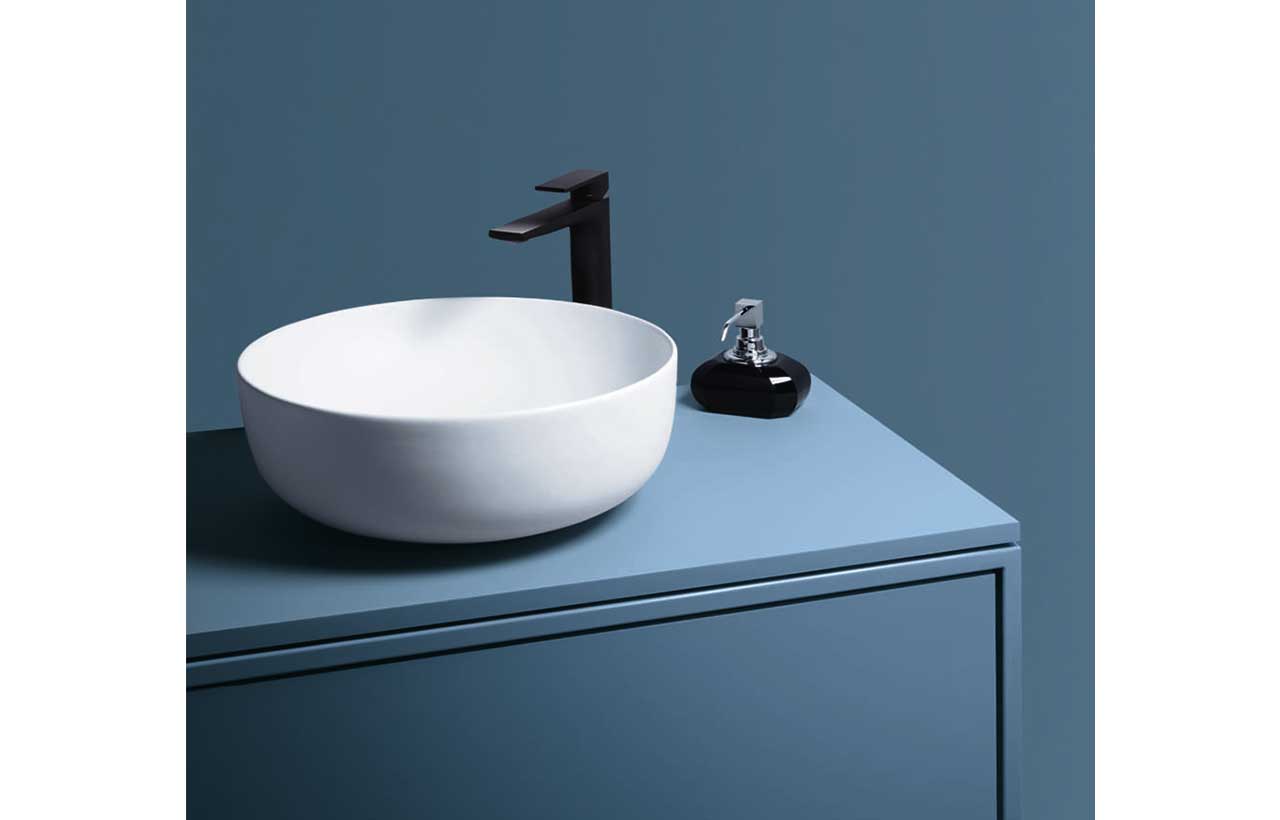 Focus on Sustainability
FORMICA's approach to sustainability integrates with their business plan, emphasising durability and sustainable raw materials. Bloom technology aligns with this approach, enhancing environmental performance by substituting 50% of fossil-based phenol with lignin.
Sustainability, for FORMICA when it comes to Bloom, isn't a distant dream but a tangible action, demonstrated through the creation process. This innovation doesn't just focus on surface aesthetics but penetrates to the core of responsible design.
Unveiling the Future of Interior Design
FENIX Bloom is more than a product. It's a testament to the synergy between innovation and sustainability. With Bloom technology, FORMICA continues to lead the way in offering cutting-edge solutions that don't just meet industry standards but redefine them.
For architects, interior designers, and professionals seeking materials that are as environmentally responsible as they are aesthetically pleasing, FENIX Bloom is a game-changer.