Ozone Group Joins Hands with Kubik, Aims To Penetrate Deeper into Interiors & Glass Partitioning Systems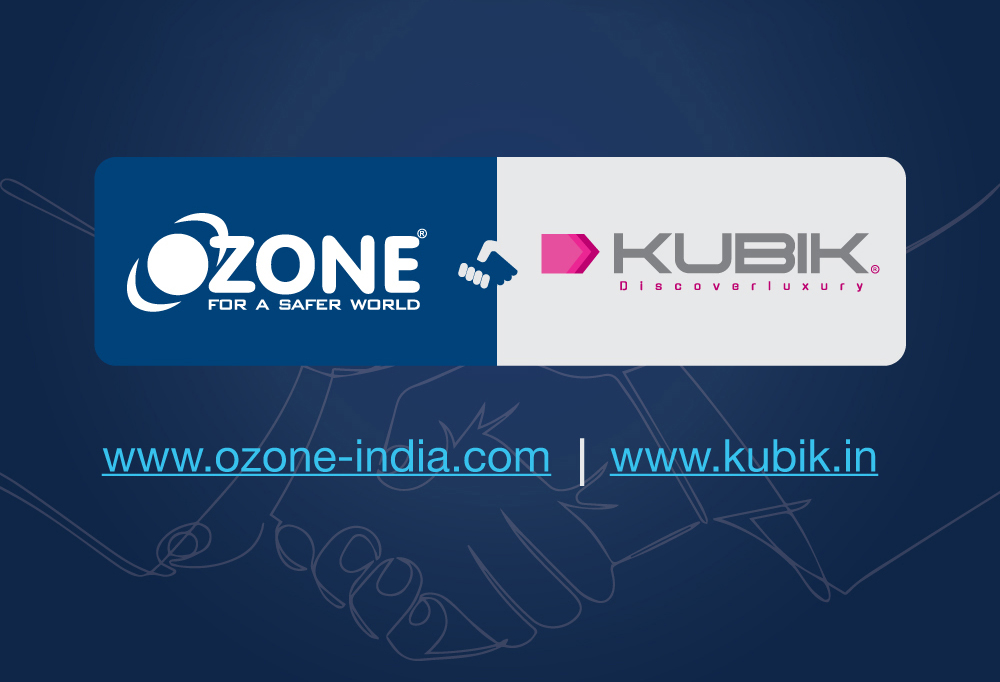 Ozone Enterprise Group, one of the leading players in architectural hardware & security solutions, has announced its partnership with the brand 'Kubik,' one of the leaders for glass partition systems in India.
"We aim to be the market leaders for new age partitioning system for various applications especially in offices. Kubik has the product range, technical expertise and manufacturing ability to make this happen," said Alok Aggarwal, Managing Director, Ozone Enterprise Group.
Speaking on the occasion, Jimesh Shah, Founder of Kubik, said, "We are excited about the new partnership with Ozone. Brand presence, large product portfolio, nation-wide distribution, customer relationships, and regional warehouse will be key strengths and differentiators for Ozone."
In order to promote the business & brand Kubik, the two brands have formed an all new corporate entity - KUBOZ ARC (P) Ltd., which will take this business forward. "Kuboz signifies the best of both – Kubik and Ozone. And from being a market leader in India we will establish ourselves internationally," added Jimesh Shah, who will be the Managing Director for Kuboz.
Founded in 1999, Ozone Overseas has emerged as a significant player in providing kitchen, wardrobes, and furniture solutions. It has recently ventured into IoT-based digital locks and safes, a part of Ozone's significant business. With a global presence across 55 countries and 4 manufacturing facilities in India, it has a portfolio of more than 5000 products strategically categorised under 9 product brands.