Renovation Makes the Home, a Happy Place to Live in - Designed by Ar. Rohit Mangal Singh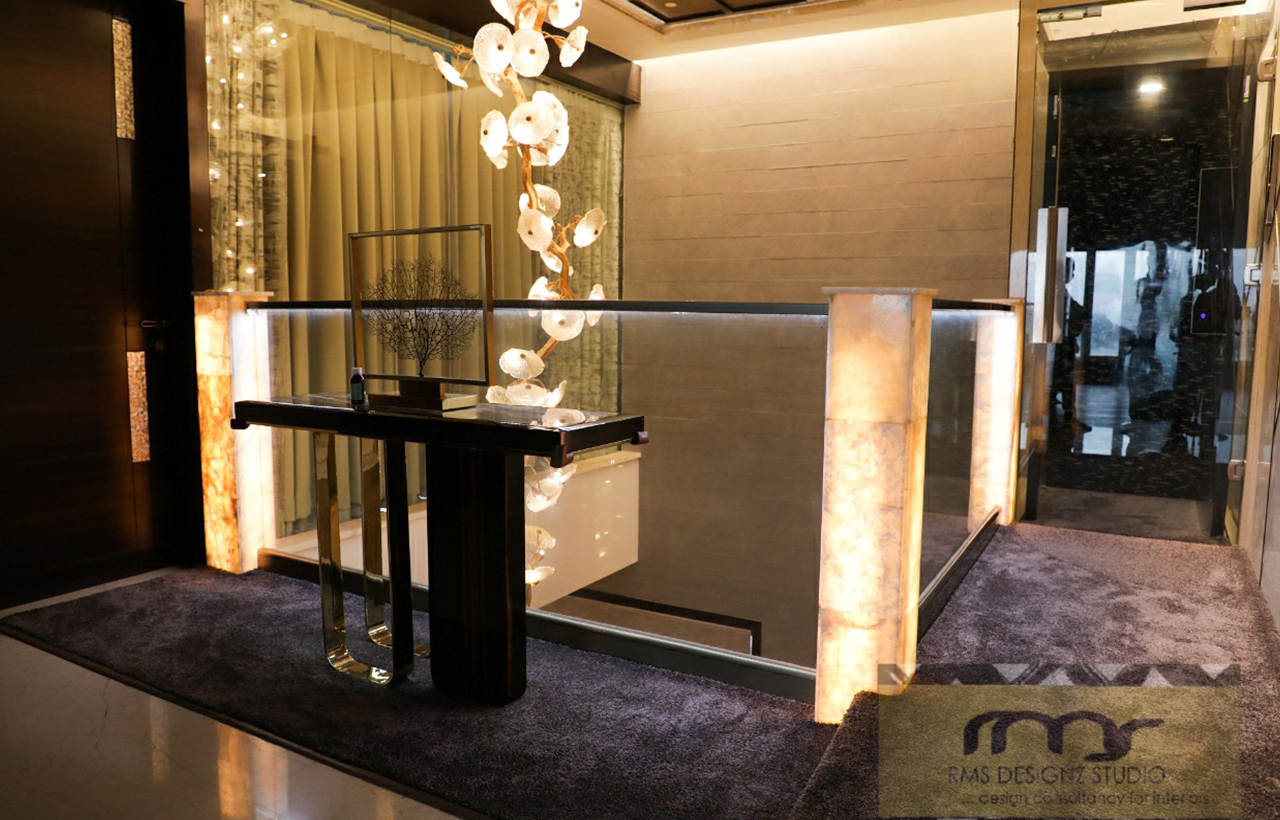 The founder of RMS Designz Studio, Rohit Mangal Singla, situated in Kolkata specializes in creating the best interiors for their customers and keeping the clients' requirements a primary focus. RMS Designz strives to leave no stone unturned, to achieve what the client wants, without compromising on the design and quality of service. The residential and commercial interiors are their forte; as they have more than 12 years of experience.

Renovation makes the home, a happy place to live in.

In this particular project, the client wanted to rebuild and renovate some of the pre-designed areas in the house. The major challenge in these kinds of projects is that one has to work in a limited environment as the designs should complement the existing areas and also thrive to bring in some breath of freshness. The thought process here has to be two folded, one for the creative newness, that needs to be designed, and the other one to harmonize the same with the existing space.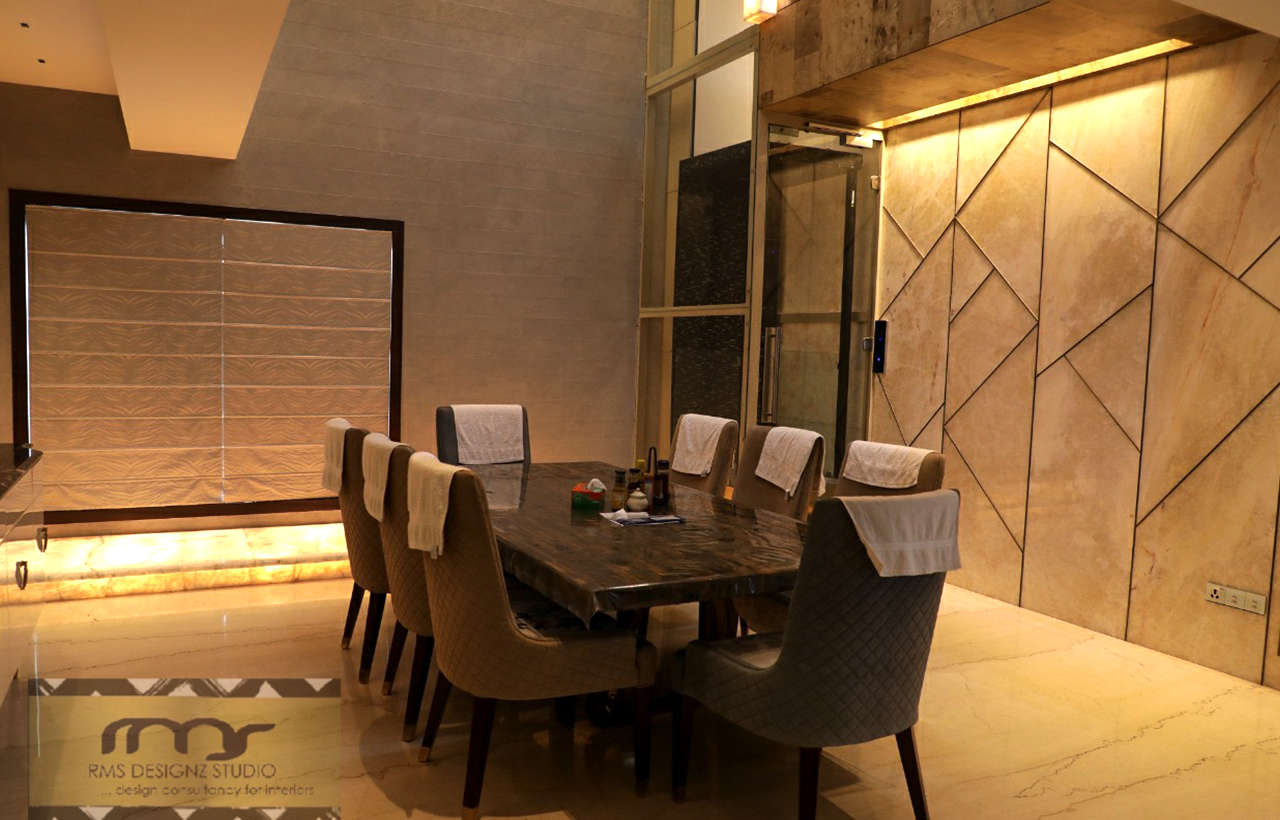 The duplex flat located in the luxurious apartment, Alipore, Kolkata needed a refreshing look for the living and dining room. The client wanted to install a lift and also design the whole place for a warmer and more contemporary environment.

The ritzy tastes and choices of the client encouraged RMS Designz Studios to use materials such as onyx to give it a luxurious look. The whole wall panel was made up by using the onyx creatively and designing the wall. The marble was cut into distinct sizes and cladded on the walls along with some gold profiling to give the space an enticing look.

The major challenge was to handle the material delicately, but the outcome was worth the effort. The other wall was completed by using texture paint to give a different yet modern feel.

The whole glass lift was installed as per the client's requirement. With lift installation, a self-lit onyx platform giving a luminous look from the bird's eye view. On the first level, onyx pillars were installed to support the complete glass railing. This look was given to complement the grand chandelier and lights, to give the pillars a warm and elegant look; adding an element to the place, by giving it a more sophisticated look.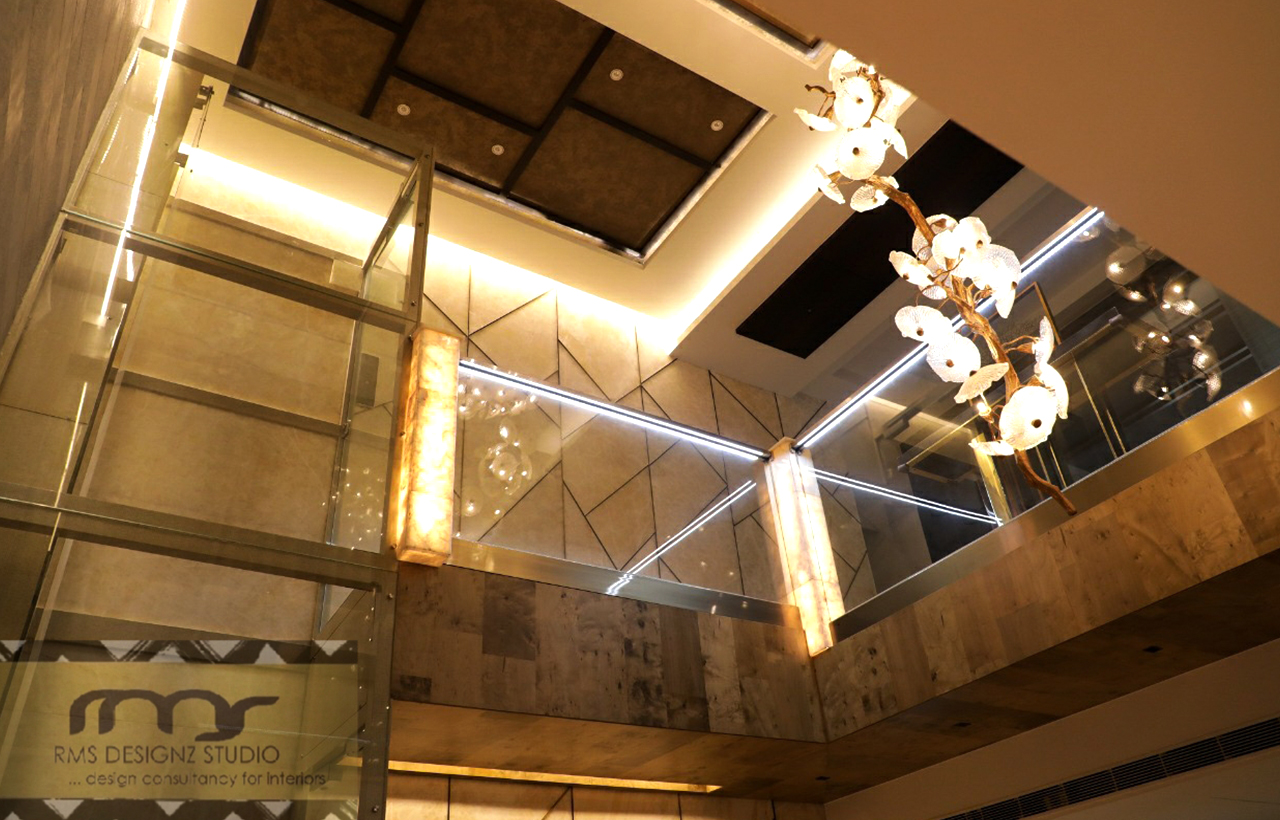 The mandir was also re-designed, adding some unconventional and elegant notes such as Corian sheets. The Corian sheets are truly high-end and long-lasting. The backdrop of the mandir is a magnificent 7ftx 7ft huge 3D engraved Corian design. The design we chose for the engraving was very intricate and hence, gave a very delicate and elegant look. To complete the mandir, a unit was made at the bottom, giving space for the essentials.
Every project is a new experience and with every experience, we get to learn a lot.