Add Charm to Your Space Through Industrial Decor Ideas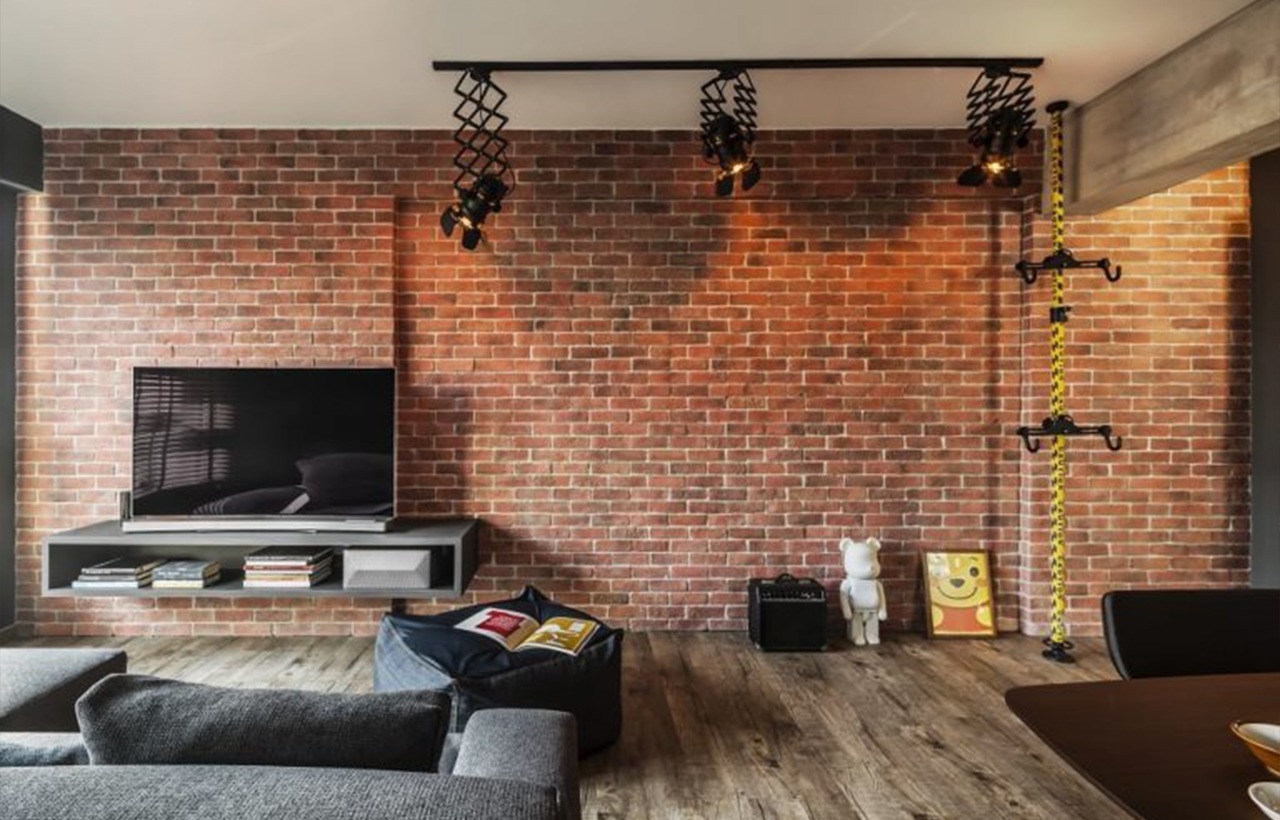 Entered a house and felt a connection? Perhaps house has energy, energy you just can't explain. Characteristics of a home can include more than just original hardwood floors, charming windows, and distinctive accents. It represents the apex of personal expression within its walls or the flooring with concrete texture or worn out wood. It's what adds personality to our houses.

The charm of old factories and mills serves as an inspiration for the design of an industrial interior. When this trend of industrial style home design first emerged, it wasn't quite accepted, but then later it quickly became fashionable and sought after.
In addition to providing you with some inspiration, this blog guide will suggest you successfully style your house and end up with a stylish industrial interior that will make your home look amazing! Now with the help of AI, we can also imagine any space with the industrial look interiors.
Early in the 1970s, as abandoned factories, warehouses, and mills were being converted into homes, industrial interior design began to take off. Instead of painting over the exposed brickwork and outdated industrial mechanisms, the people who moved into these converted spaces worked with them to style their homes around them.
Read More: Bamboo Has Come a Long Way: Here's a Quick Look of the Green Gold Usage for Sustainable Living
Examining structures with a history can be beneficial when trying to style your area as an industrial interior. This enables you to find potential concepts that you might not have thought of before. Warehouses, factories, and abandoned military structures are a few good examples of this kind of building. Old factories and mills would be the best places to look for inspiration for industrial look for homes when it comes to exposed brick. In addition to adding character and a touch of classic charm, exposed brick opens a doorway to the building's extensive and distinctive past.
Revamp your home with these ideas
An accent wall is a great way to include industrial design. These typically have paint of some kind, which determines the room's color palette. It's not the same when it comes to industrial décor! An exposed brick wall would look great as an accent wall and allow you to easily switch up the room's color scheme according to the desire.

One can also opt for the concrete look. The floor, wall art, and fireplace are a few more items in the house that can sport the concrete look. Any home would look great with concrete-look flooring, which is also very easy to maintain.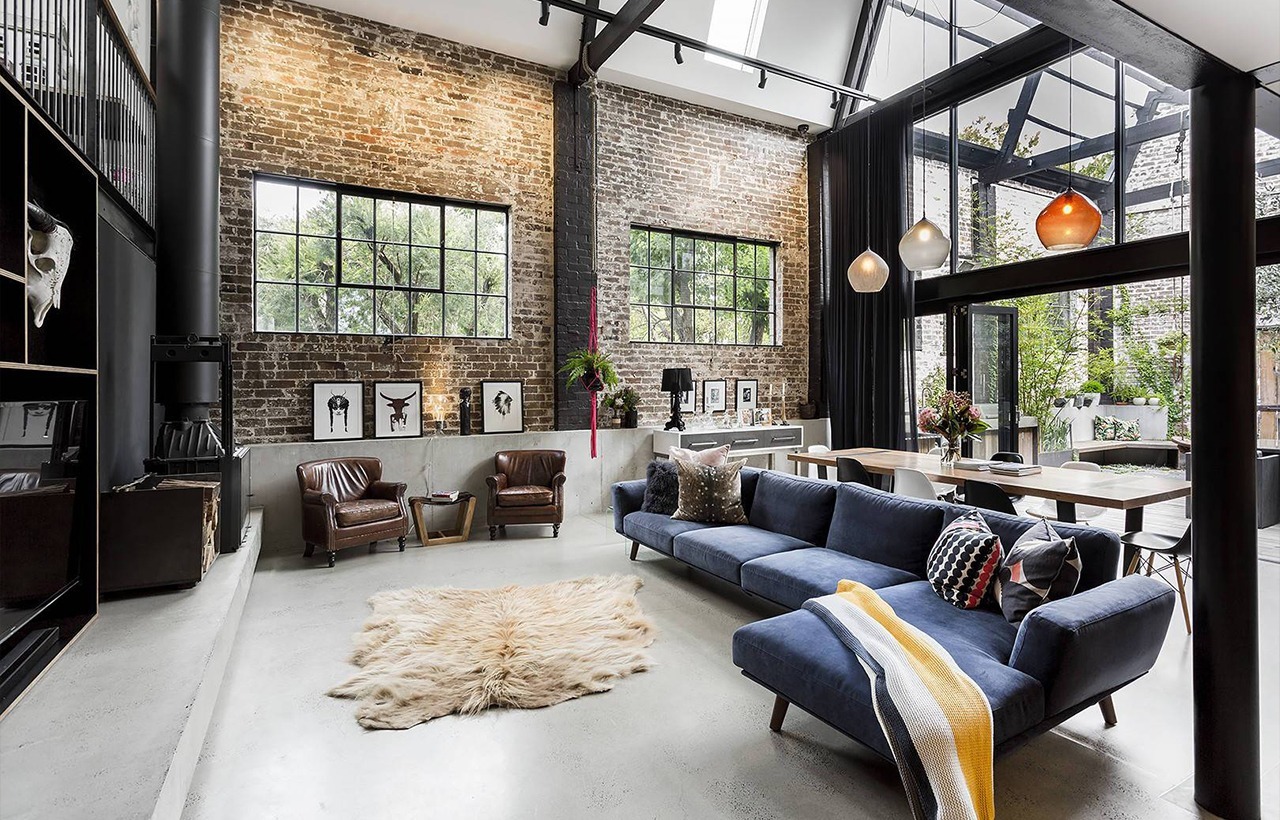 Flaunt the perfect materials
The production of iron and steel peaked during the industrial revolution. This implied that almost all furniture was constructed from highly industrial components like the metals, iron or brick. They were utilized in doorknobs, cabinets, plumbing, and lighting fixtures, as well as roofing components like steel beams.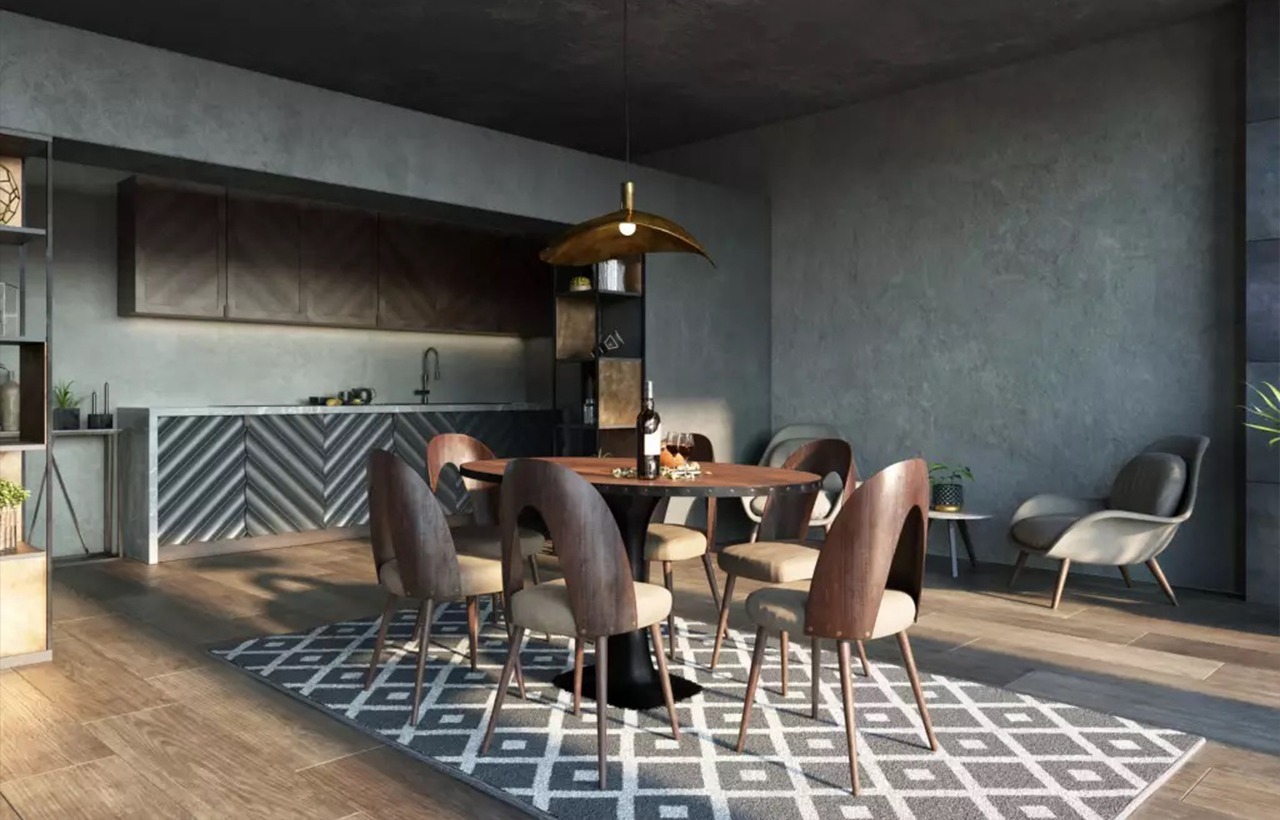 Although the majority of these manufactured goods are still in use, they are quickly going out of style. They can be made into useful furniture thanks to the industrial interior design aesthetic.
Do not discard
It's probable that you already have some ideas about some unusual items you'd like to display in your house. Countless items, such as edison lights and antique clocks, are appropriate for this design. Do not hide or discard these items. An essential component of the industrial appeal lies in this.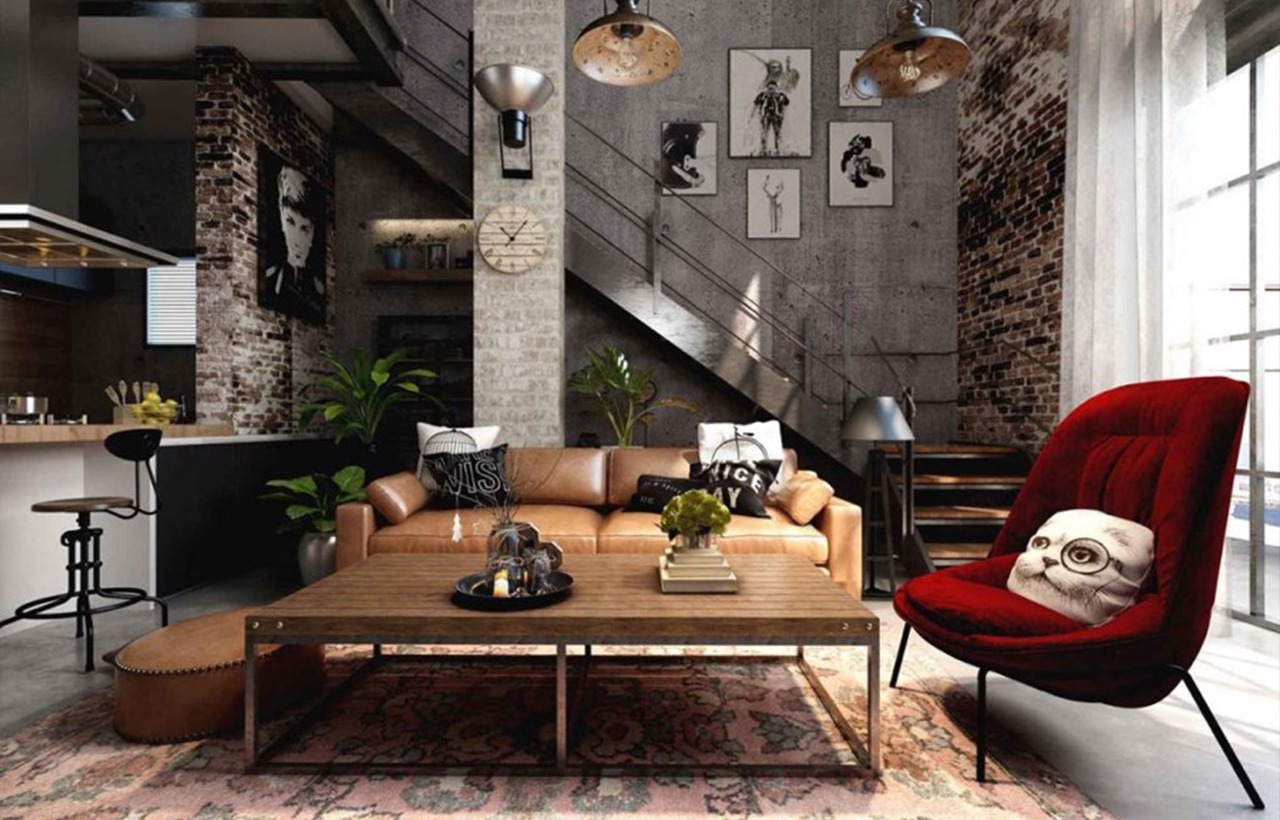 Accessorize to the best
The "hipster style" of furnishings blends in wonderfully with the industrial style home design.

Although record players are a great addition to any home, they look even better against a brick wall. Vinyl players also add charm to the look.
Retro phone sets complement industrial style home decor schemes and have always been fashionable. An antique industrial sewing machine is another unusual piece of decor you could add to your house. Though it's obviously not the most useful accessory, it does look nice and subtly references your interiors historic past.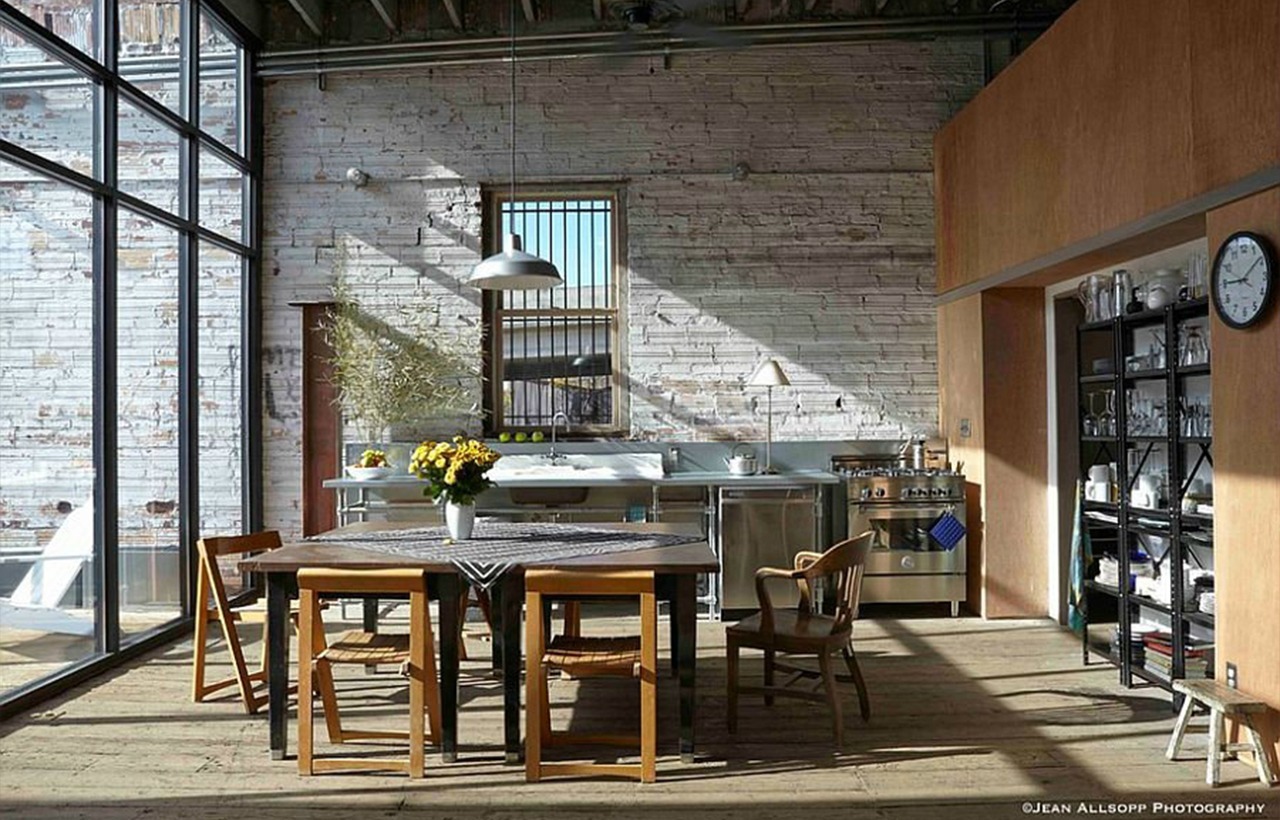 Homemade touch can be the enhancer!
Industrial design ideas are perfect if one's thinking of going for DIY for home design!
Simple and useful, making homemade glasses from recycled bottles would be an enjoyable and inventive project. Old glasses are sure to spark conversation at social gatherings which can be used for lights as well as was center pieces. One can also use pipe shelves for the walls or create consoles through crates.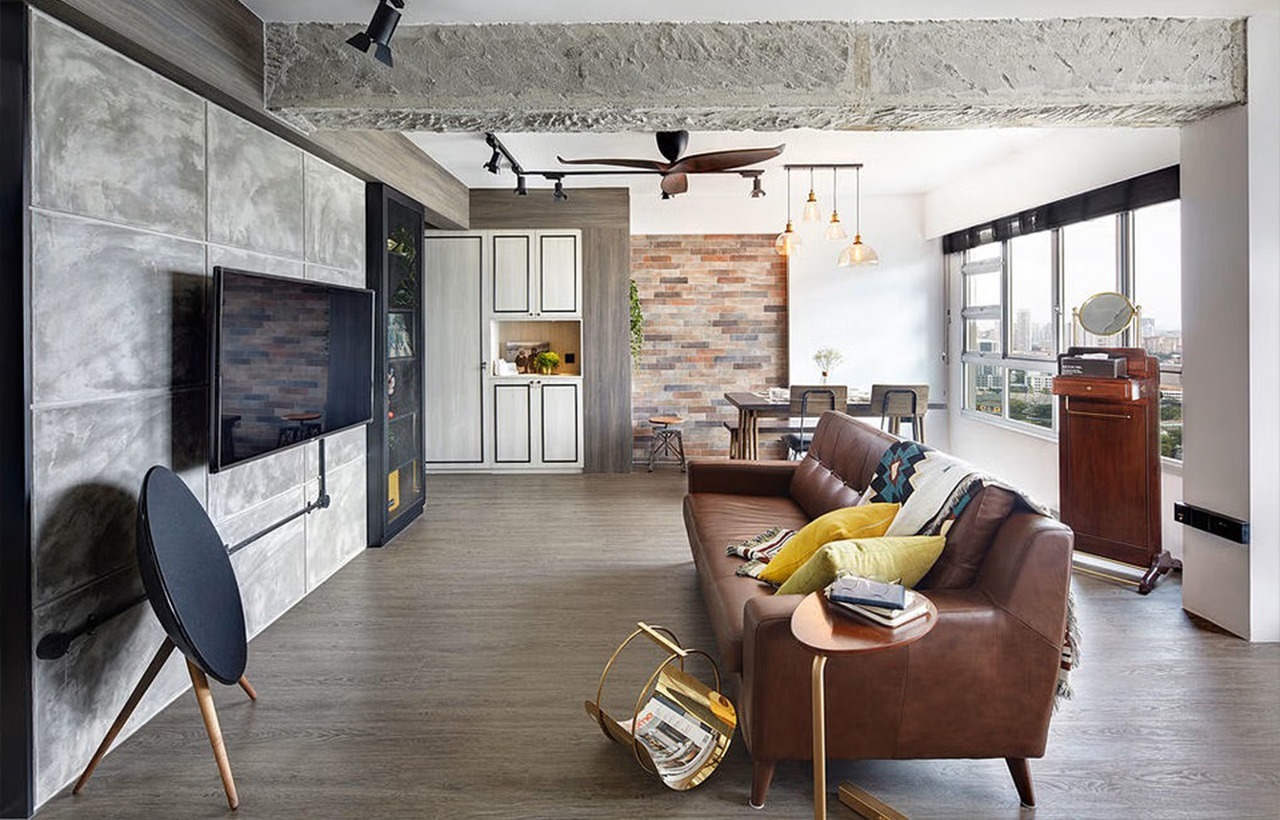 The best part about the industrial look interiors is that there are so many applications for it and the way it can enhance the entire space. This look is also incredibly low maintenance because most flooring is either wood or concrete. This can be a perfect style for a living space, modular kitchen idea, or a study space too!