New Parliament Building: Features that Stand Out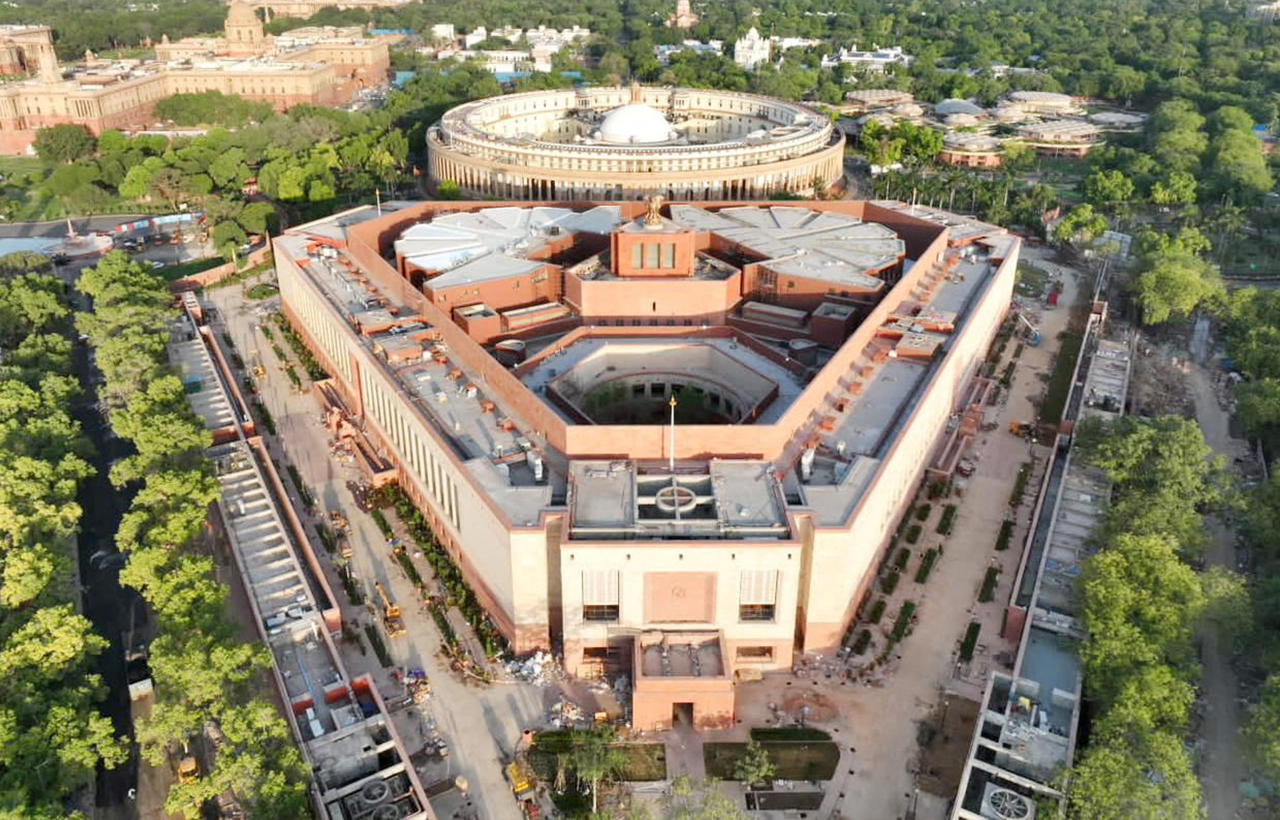 The government has officially inaugurated the expansive and the much talked about New Parliament Building. The triangle-shaped building that has an area of 64,500 square metres has modern and cultural features and is fortified with all the modern technology, while also accounting for the country's rich legacy by taking architectural inspirations from famous historic buildings, such as the Rashtrapati Bhavan.
Significantly, unlike the old parliament building, the new parliament building has no central hall.

Features that Stand Out
The new temple of democracy has many striking statues and other architectural motifs and these have captured the country's imagination, rightfully so. The stunning statues at the six doors, inspired by ancient sculptures, deserve a special mention in this respect. The Gaj Dwar, one of the doors, for instance, has two beautiful elephants made of stone, inspired by statues at the Madhukeshwara temple at Banavasi in Karnataka.
Besides, the new building has three ceremonial foyers. They show enormous brass images of Mahatma Gandhi, Sardar Vallabhbhai Patel, Chanakya, Gargi, B R Ambedkar, and the Chariot Wheel from the Sun Temple at Konark.
The new parliament building also has close to 5,000 artworks — paintings, wall panels, stone sculptures and metal murals.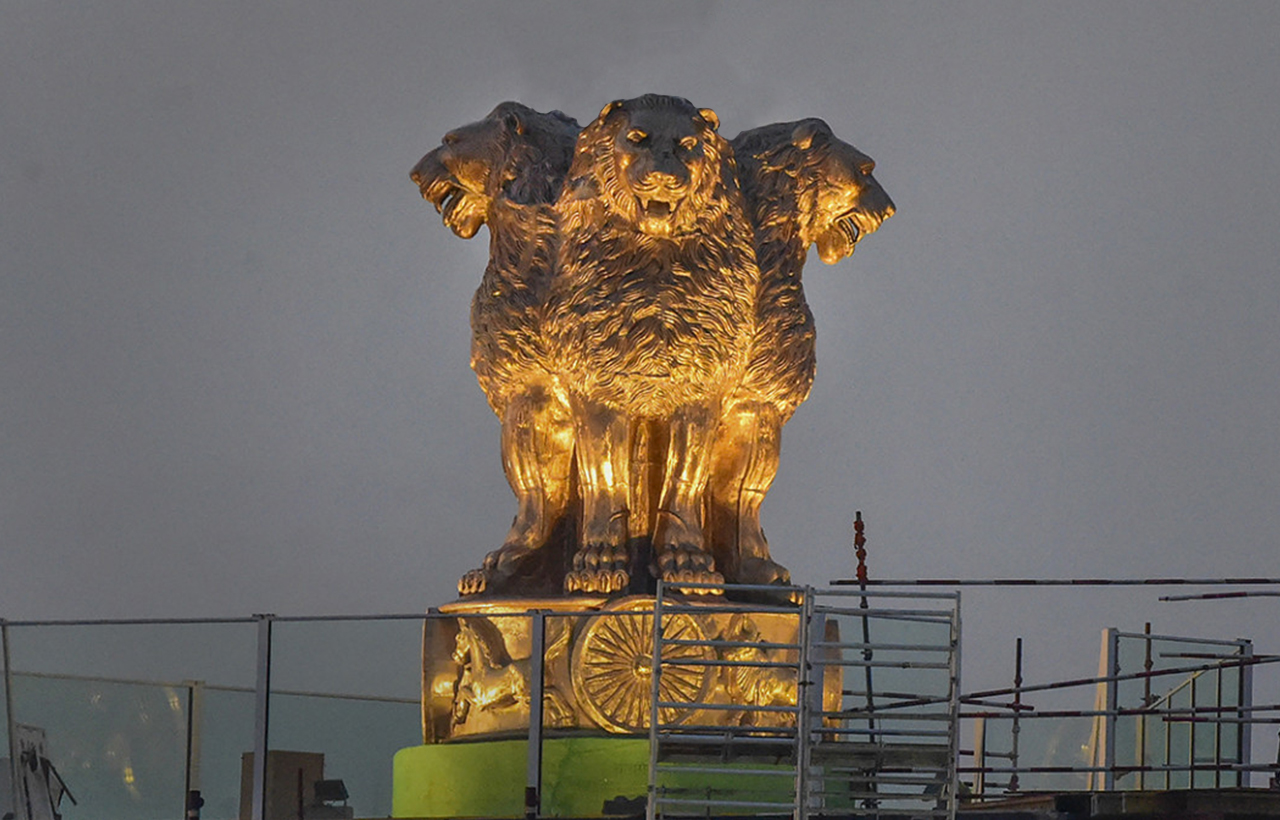 The interior of the new Rajya Sabha is modelled upon the lotus, India's national flower. Banyan, the national tree, is also there. On the other hand, the interior of the new Lok Sabha is based on the peacock, India's national bird.
Sengol

However, the most remarkable marker of Indian tradition is the placement of Sengol in the Lok Sabha —a dispute over the claims made by the government notwithstanding. The Centre has hailed the sceptre it as a sign of a transfer of power from the British to the Indians.
National Emblem

The HUGE 9500-kg national emblem structure mounted on the roof of the building is yet another remarkable feature of the New Parliament Building.