This Luxury Modern Loft in Prague Is a Space to Cherish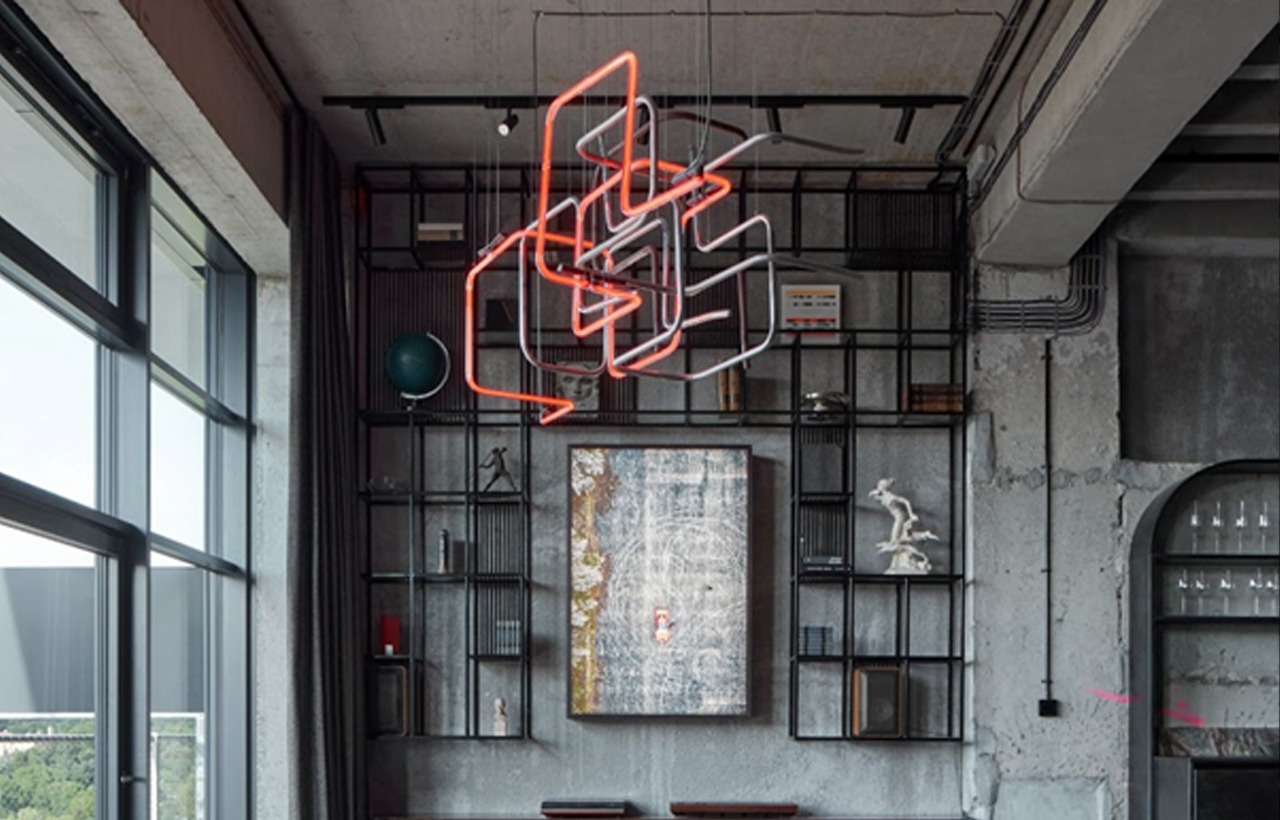 This newly completed apartment by Skull studio offers a new dose of inspiration for those interested in the unique way of living, offered by the Vanguard residential project in Modřany. They designed a loft for an imaginary hero, the Dreamer. This design of the building is a tribute to the modernism of the 1930s with a tinge of industrialism, awakening the spirit of the 20th century modernism.
The car elevator that links the building's fourteen stories and enables some apartment owners to drive their cars almost to their kitchens, was the real inspiration for the Skull studio's interior designers. The loft's atmosphere is inspired by Eliška Junková, a Czech racer. The classic modernism of the 1930s is reflected in the clean lines, aerodynamic shapes, and rounded corners. This modernism is also well seen in the choice of materials, which included stone, concrete, metal, wood, and glass.
Read More: Architectural Trends for 2024 That You Might Look Upon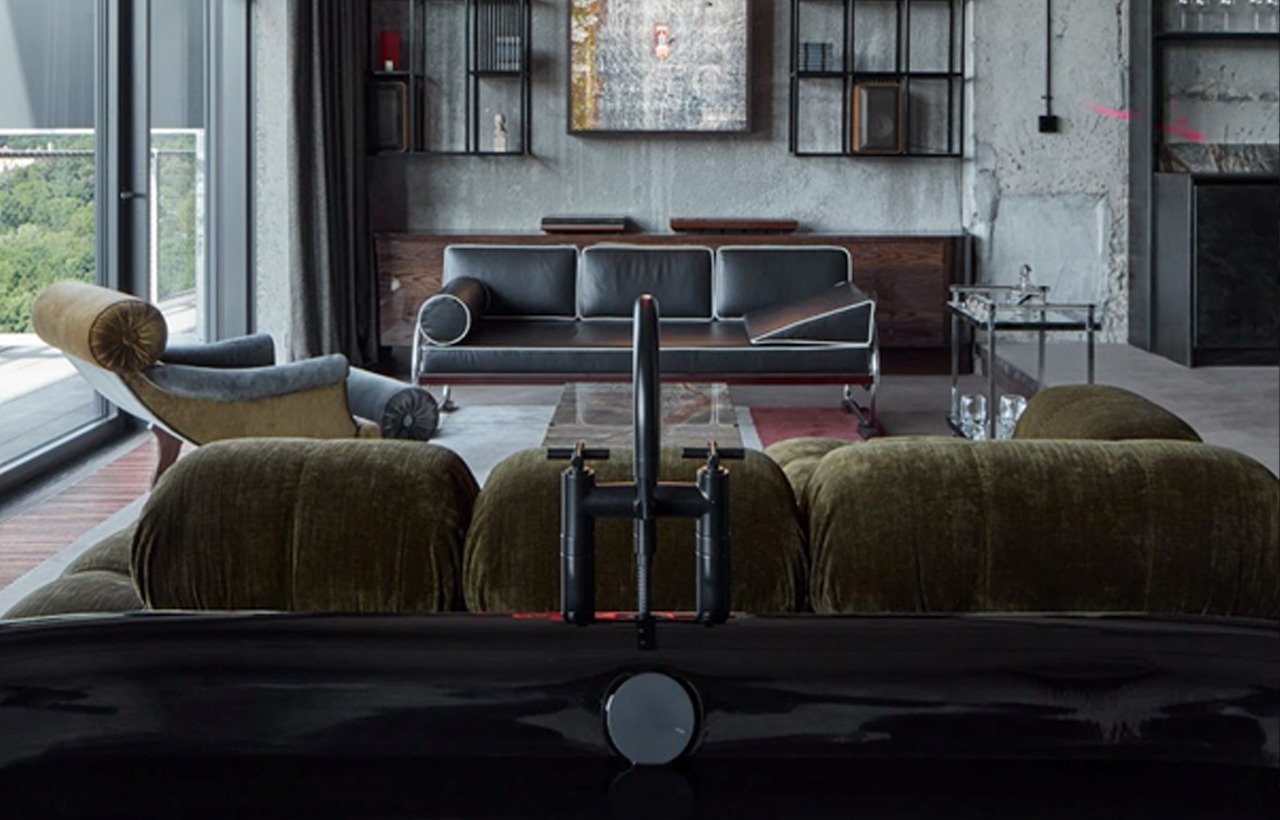 A central living area sets the tone for the open space. Two large dining/conference tables and a kitchen with a bar island are arranged on one axis. An integrated section that extends the living area contributes to the overall dynamics of the room. Primarily used as an elevated gallery, the first floor also has a guest bed. Situated beneath the bridge are distinct shower and toilet rooms as well as a walk-through cloakroom.
Additionally, the loft's retractable projection area has been designed by the architects to obscure the view of the covered parking garage next to the unit through a glass partition. Parking a car or motorcycle at their door is something else that other prospective owners of some of the lofts in the project can look forward to. The reinforced concrete skeleton of the former aircraft parts factory can withstand extreme loads, which made it possible to install a special car lift in the middle of the building to handle the transportation of a luxury or vintage vehicle.
Read More: HIE School: Prosper Curiosity, Sparking Brilliance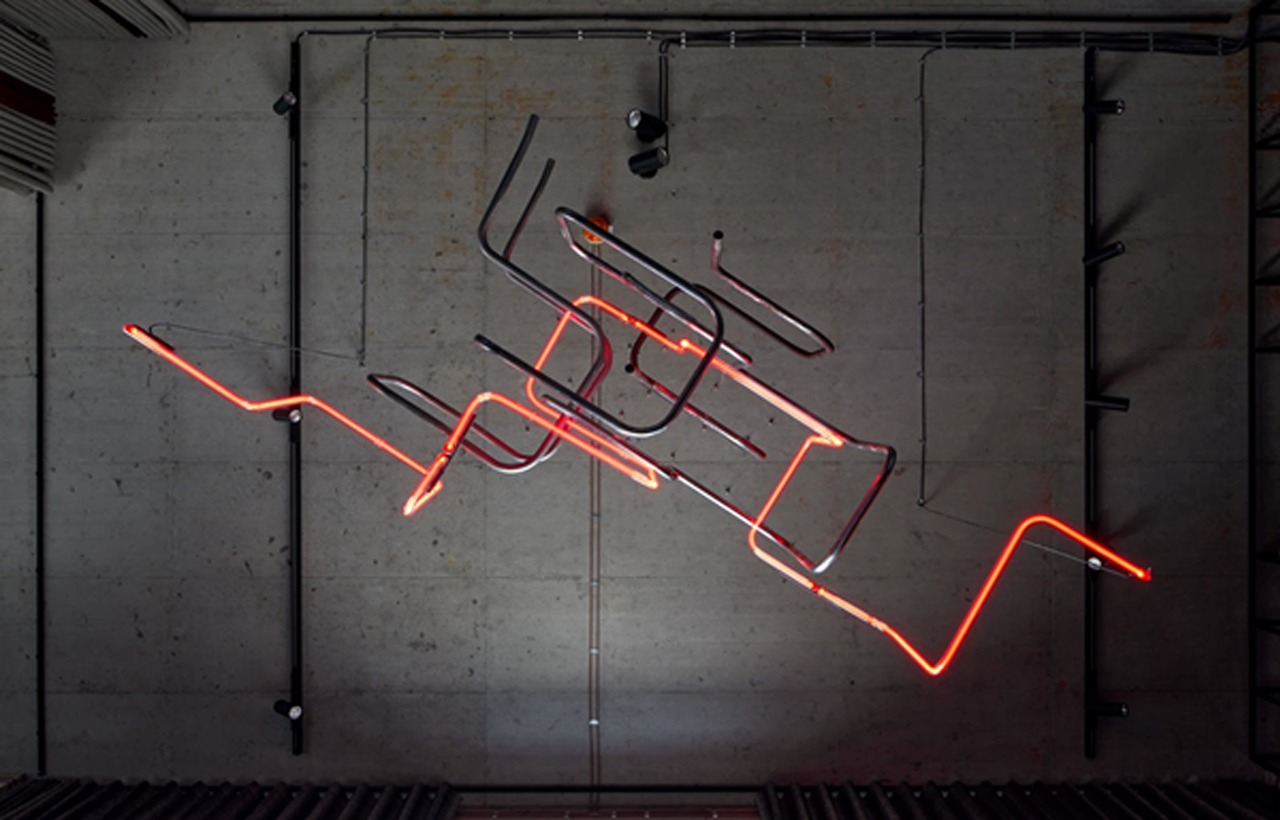 The entire ambiance reflects the dream of a global traveler who closely monitors the contemporary era's development spiral. But rather than just clinging to the past, it has the creativity and means to actively shape the future.