Dynamic Office Spaces: Fluidity in Design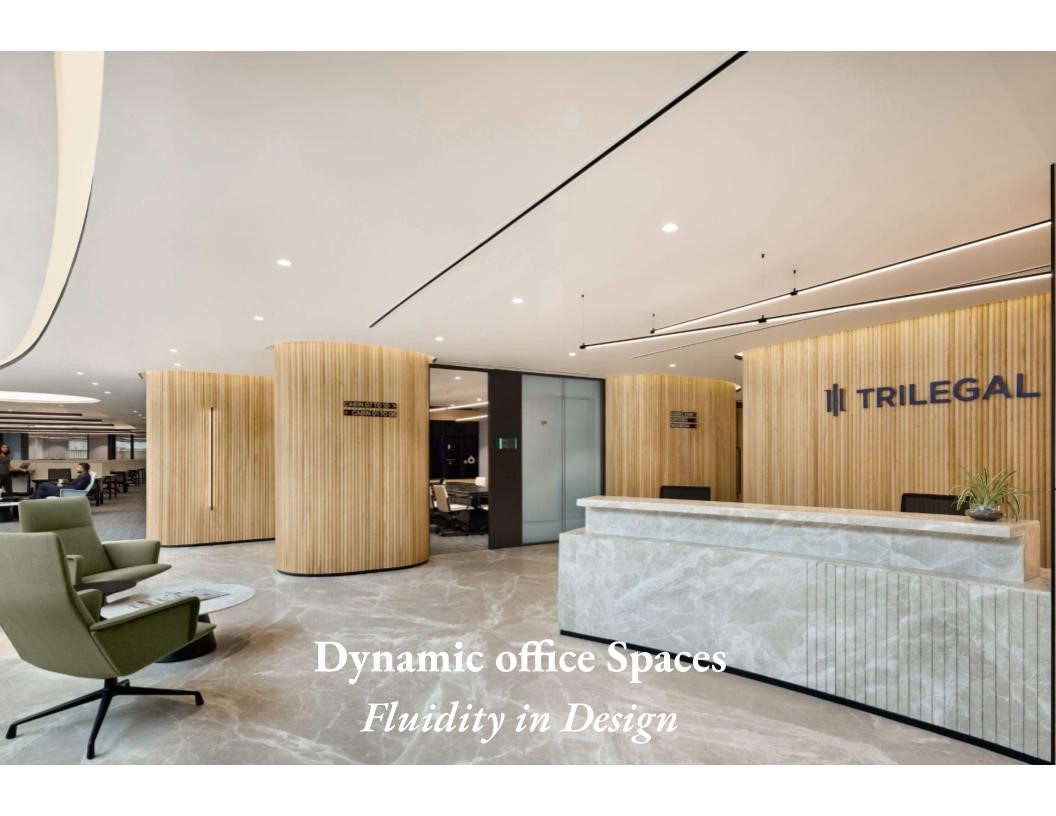 Ultraconfidentiel designed and completed an additional floor for Trilegal in Saket - New Delhi. Nestled within the Saket District Centre in New Delhi, Trilegal's new office spans 18,000 sq. ft. on the ground floor of a corporate facility. The office perfectly encapsulates the idea of developing a setting that fosters teamwork, innovation, and quality in the workplace.

Crafting a fluid workplace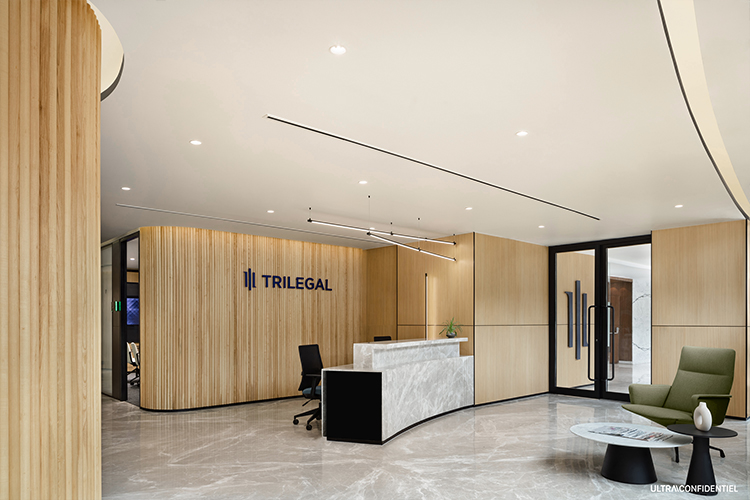 Trilegal's reputation as a top law company in India is further cemented by the floor, which reflects a holistic vision with an emphasis on client involvement and staff well-being. The ground floor of Trilegal is a seamless addition to their first-floor workstation that was skillfully designed by Ultraconfidentiel.
The ground floor harmoniously incorporates the design language from the first floor since it's seen as a cohesive extension. The room encourages innovation and creativity by showcasing a careful interaction of natural light, fluid connectedness, and well-curated components.

Read More: Global Logic: Office Space

The cleverly created cove, which smoothly joins the entire floor and serves as a unifier within the area, is a noteworthy aspect of the new workstation. This architectural feature effectively unites the employee and client areas, promoting continuity and teamwork throughout the company.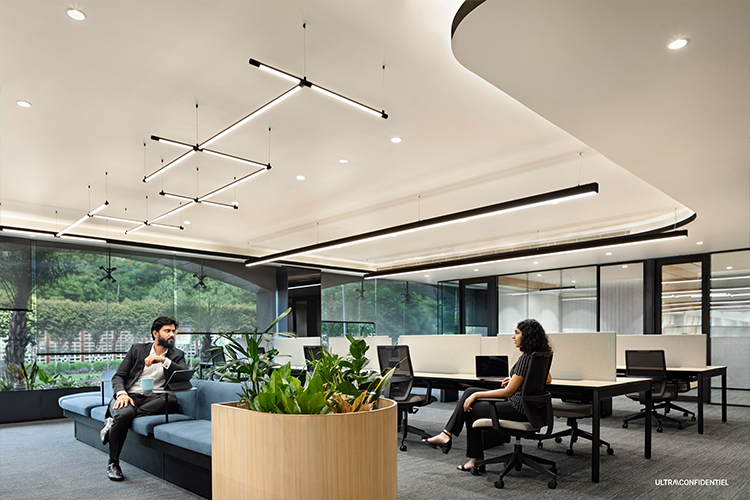 For all significant clients, the welcome room acts as a lively focal point. This striking entrance sets the tone for the firm's dedication to excellence and expertise with its elegant decoration of light grey marble and fluted ash wood. The facility deliberately integrates cutting-edge technologies, like meeting room scheduling, sensor-based lighting, blinds, electrically switchable frosted glass, and smart digital screens to improve user experience and facilitate concentrated discussions in the meeting rooms.
Near the reception, the workplace has a well-designed breakout space for short collaborations, networking, and celebrations. To maximise comfort and productivity, workstations mix height-adjustable and fixed-height workstations. To promote impromptu interactions and idea exchange, collaboration pockets and a recreation area are placed at strategic locations. The cafeteria acts as a bustling centre for staff connection and nutrition, and can be used for informal team meetings and town hall meetings as well.
Read More: Celebrating Nature's Elegance: Canadian Douglas-Fir Wood Transforms Nativ Restaurant in Pune

The area, which is furnished with cutting-edge features and smart building technologies, showcases the company's rapid expansion and future preparation. The office includes future-driven innovations that raise both efficiency and sustainability, from the meandering cove connection to controlled lighting and temperature controls.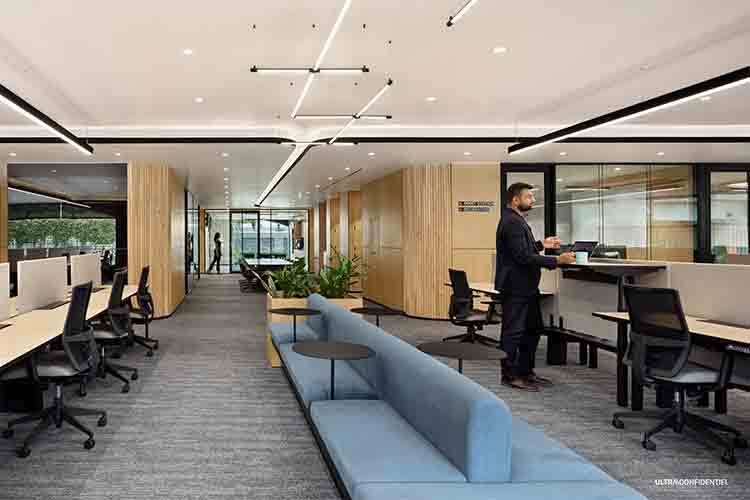 The new office space for Trilegal acts as a tasteful union of functionality and beauty that has been painstakingly tailored to meet the special needs of a prestigious legal practice. The office serves as a mirror reflecting the firm's distinctive essence and forward-thinking vision by achieving the ideal balance between keeping to their brand identity and adopting innovative design ideas.
Specifications
Project Name: Trilegal (Ground floor)
Architectural Firm: Ultraconfidentiel Design
Location: New Delhi, India
Completion Year: 2023
Area: 18,000 Sq. Ft.
Photographer: Andre J. Fanthome