Farm House In The City - Ar. Rahul Bamba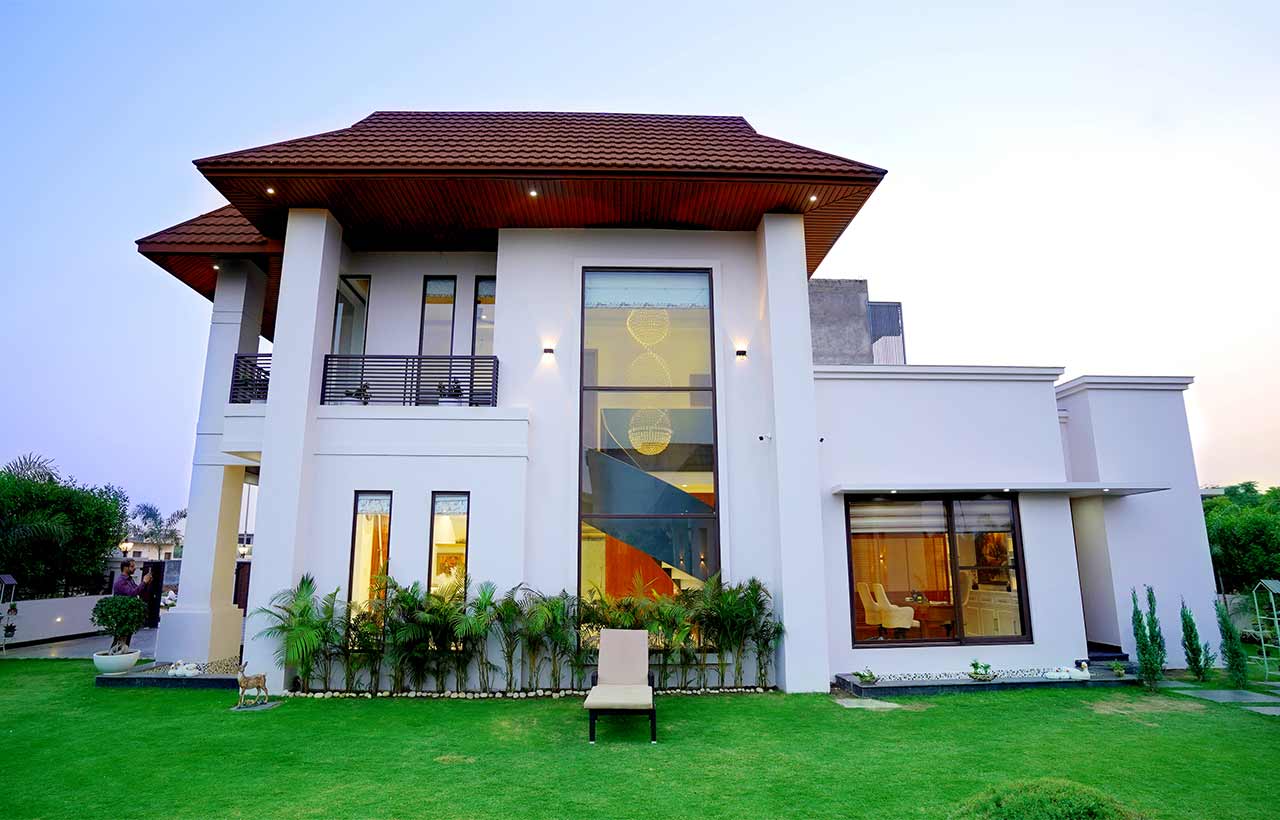 This Victorian Style architecture, having ample open spaces in the front and rear of the structure, fulfils all the requirements of the client.
The client wanted openness in their premises despite being located in the middle of the city. To fulfil this requirement, ARB an architectural firm from Chandigarh decided to create a farm house in the typical residential colony. Designed by Ar. Rahul Bamba, Principal, ARB, this two storied bunglow is divided into two parts – one is the guest house and the other is office-cum-residence.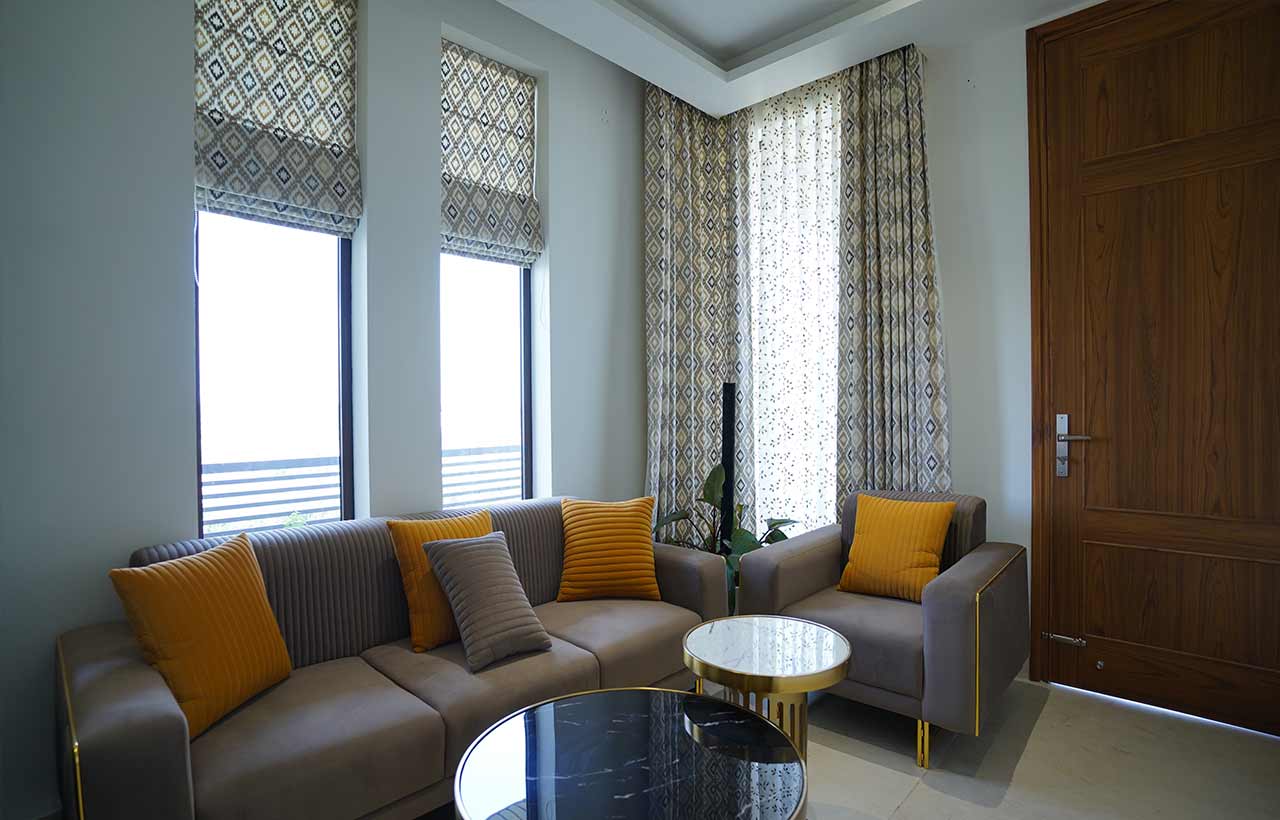 There's a huge green area in front of the building, meant to act as a party lawn for family gatherings and friends get together during festive season and any such occasion. At the entrance, there is a water body covered with a floating glass floor which connects the building with the green area outside and enacts as a bridge to help occupant/visitor crossing over the water body to enter into the lobby that sports an expanded reception along with a waiting area.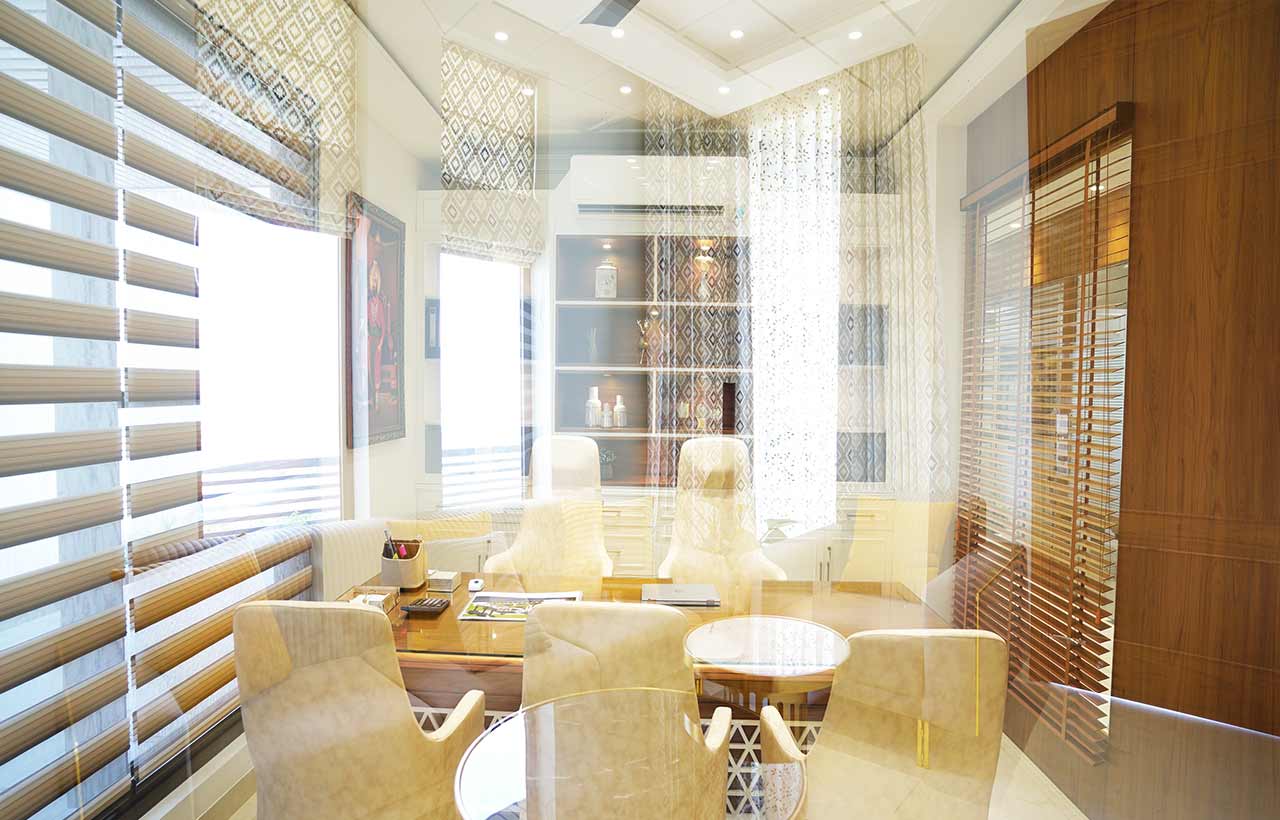 Thereafter starts a long corridor connecting main cabin, consultation cabin, dining space for guests and staff, adjacent to which is a kitchen and ends up at a huge display wall/area, which gives a very nice welcome. The pathway finally leads to the side door to move out to the backyard opening in a garden, which can be used doing yoga and other activities.
The interior of the main cabin has many things to attract the eyeballs. To give a Punjabi touch, there's a portrait of Bhagat Singh on the side wall and a photograph of traditional old village depicting the Punjabi culture. A showcase panel on the wall carries some monuments and artifacts. There is spiral staircase in the centre which connects the ground floor with the roof having a huge double height glass and a chandelier hanging from the top.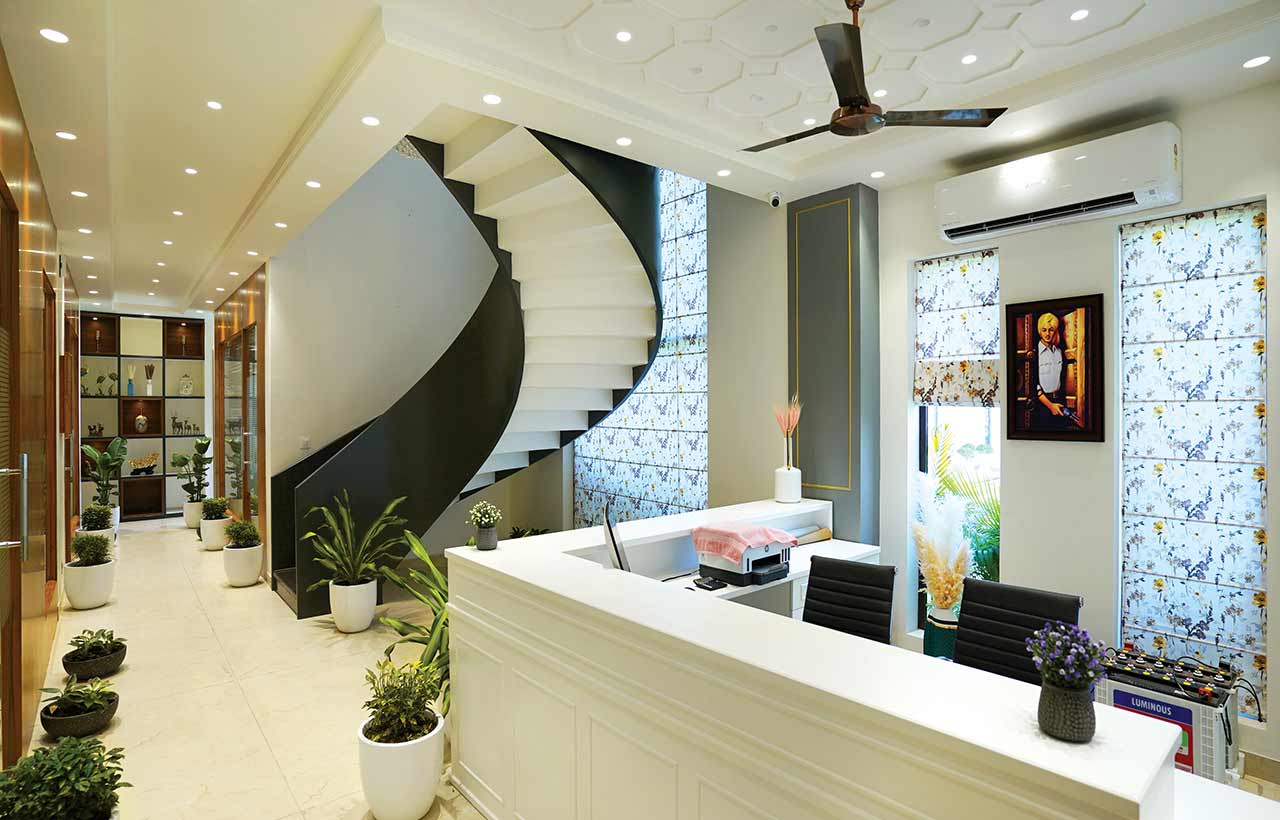 Since the plot has two entrances – one each from front and rear, it gets connected with guest house from the rear door which opens up in a garden area. The elevation of the building clearly showcase the Victorian Style of the structure. The master bedroom lies on the first floor features wallpapers, wooden carving, artifacts and curtains all around the king-sized bed.