Learning & Sports Center: General Architecture Collaborative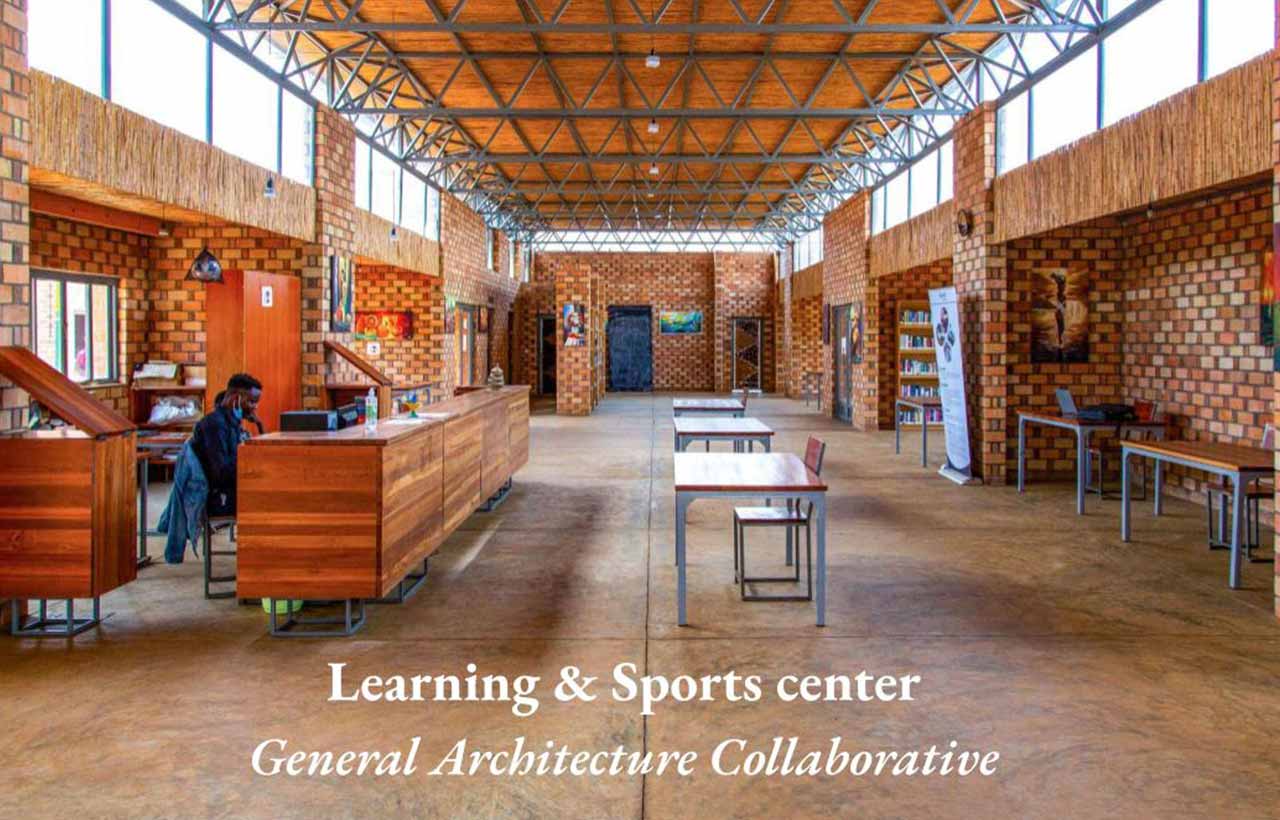 The Center's inclusive design and construction process created a place that the entire community is now invested in protecting, maintaining, and growing. Today, community members decide collectively how to use the center, as a shared common.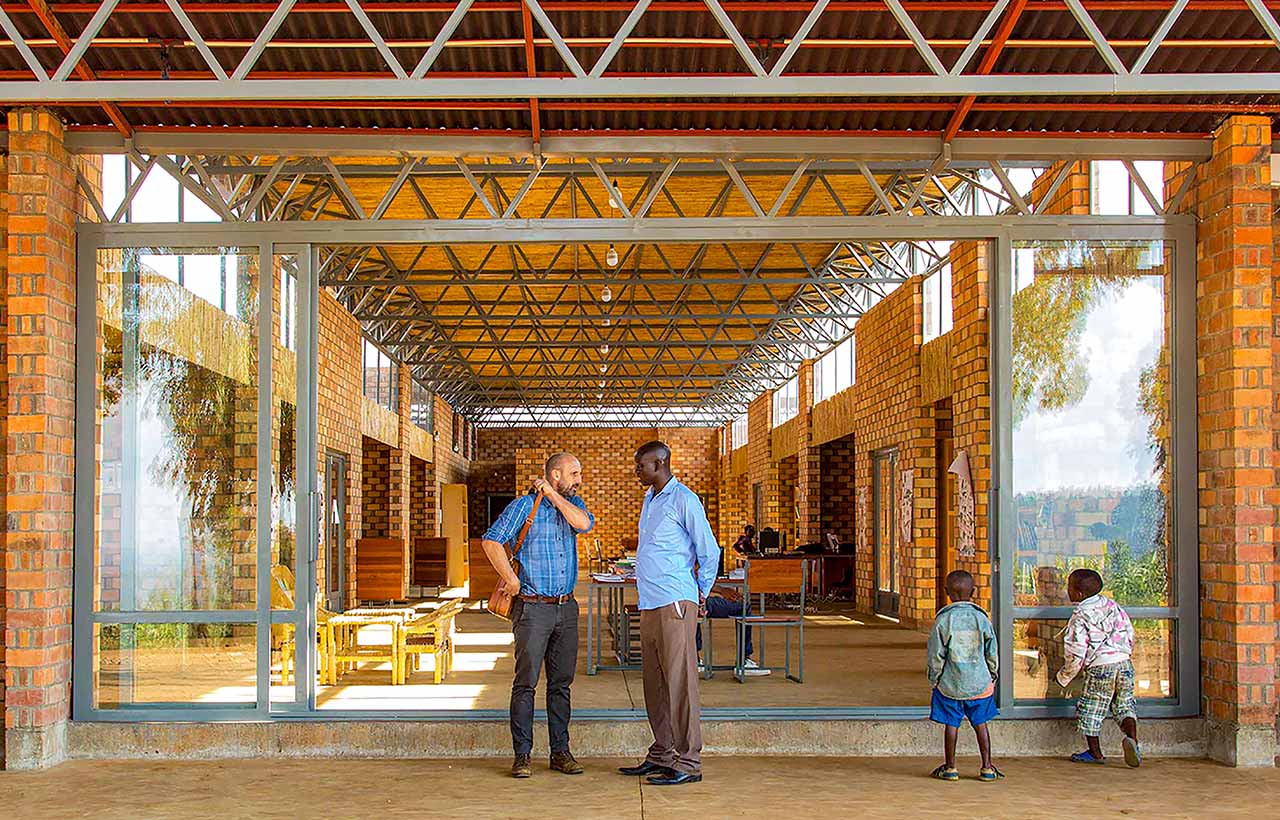 The Learning and Sports Center is located among the rolling hills of Rwanda near the rural village of Masoro. The Center provides a library, classrooms, technology education rooms, indoor and outdoor exercise spaces, community teaching gardens, outdoor theaters, a basketball court, and a community soccer field, all of which are accessible to community members free of charge. The project is a collection of interior and exterior spaces that provide a safe and secure environment for learning, play, and wellness. During the construction period, GAC hired 390 builders from the surrounding region, 54% of whom were women. They received pension contributions, breakfast, and lunch, as well as safety training and equipment.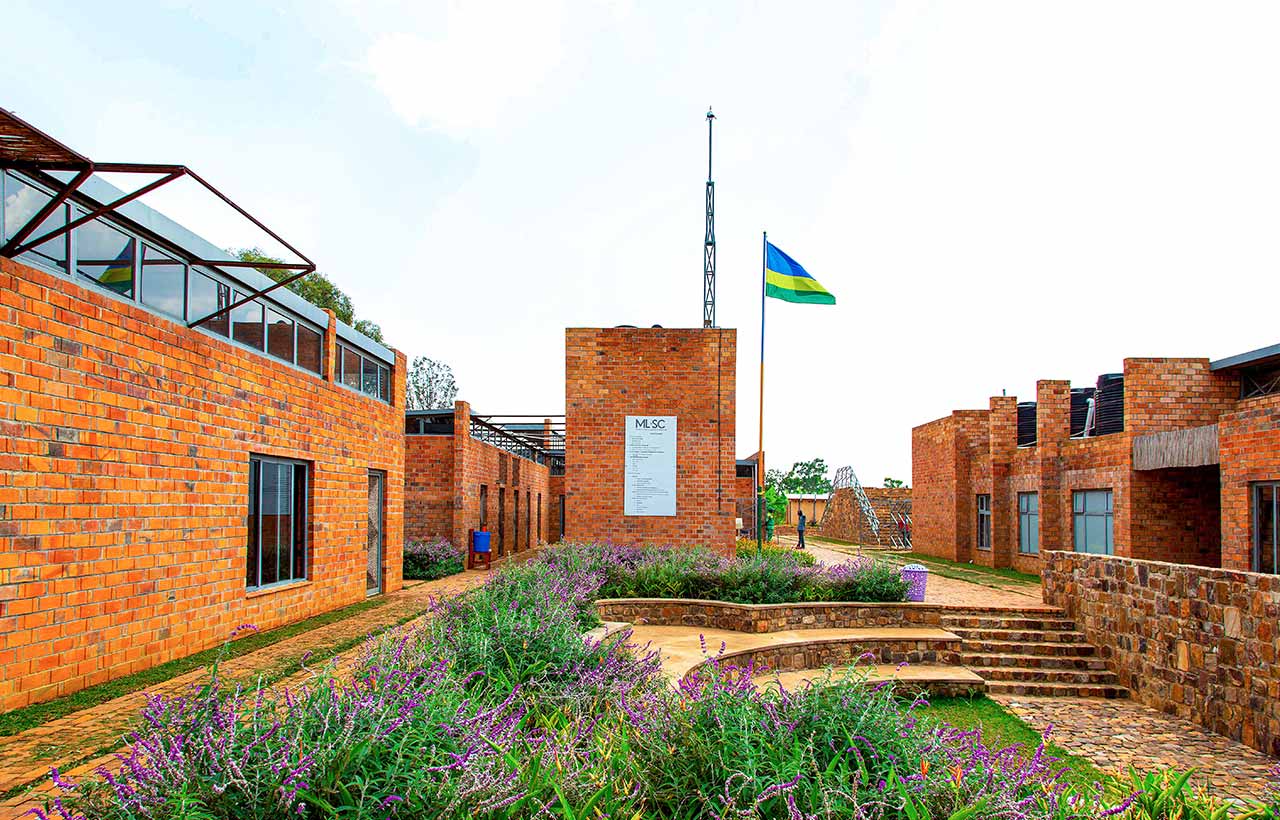 The project's development and construction process was designed to offer community builders training opportunities in sustainable and durable construction techniques which included ModernBrick construction methods, modified recycled bitchumen roofs, site-harvested stone foundations, and woven walls, doors, and ceiling surfaces that use local grasses and bark.
Off-grid infrastructures such as rainwater harvesting and biodigesters were implemented. Unlike typical institutions in the region which are surrounded by fortress-like walls, the Center uses parameter buildings, vegetation, and landforms to create a sense of security across multiple small courtyards and exterior spaces. Topographical changes were used to provide seating, differentiate programs, and define an existing soccer field for sports and community events. Excess soil from excavation was turned into compressed soil blocks for future construction projects and low-impact building techniques training.
GAC partnered with community leaders as well as education and healthcare NGOs to ensure that this center meets current and future community needs. After opening, GAC facilitated the hiring and training of local managers who now run and maintain the center. During the pandemic, the center became a hub for disseminating information and distributing supplies necessary for keeping the community safe and healthy. The harvest from the gardens was given to reduce the risk of malnutrition in local mothers and their children when access to food became difficult, and books in the library were accessible to children, so they could continue to learn when schools were closed.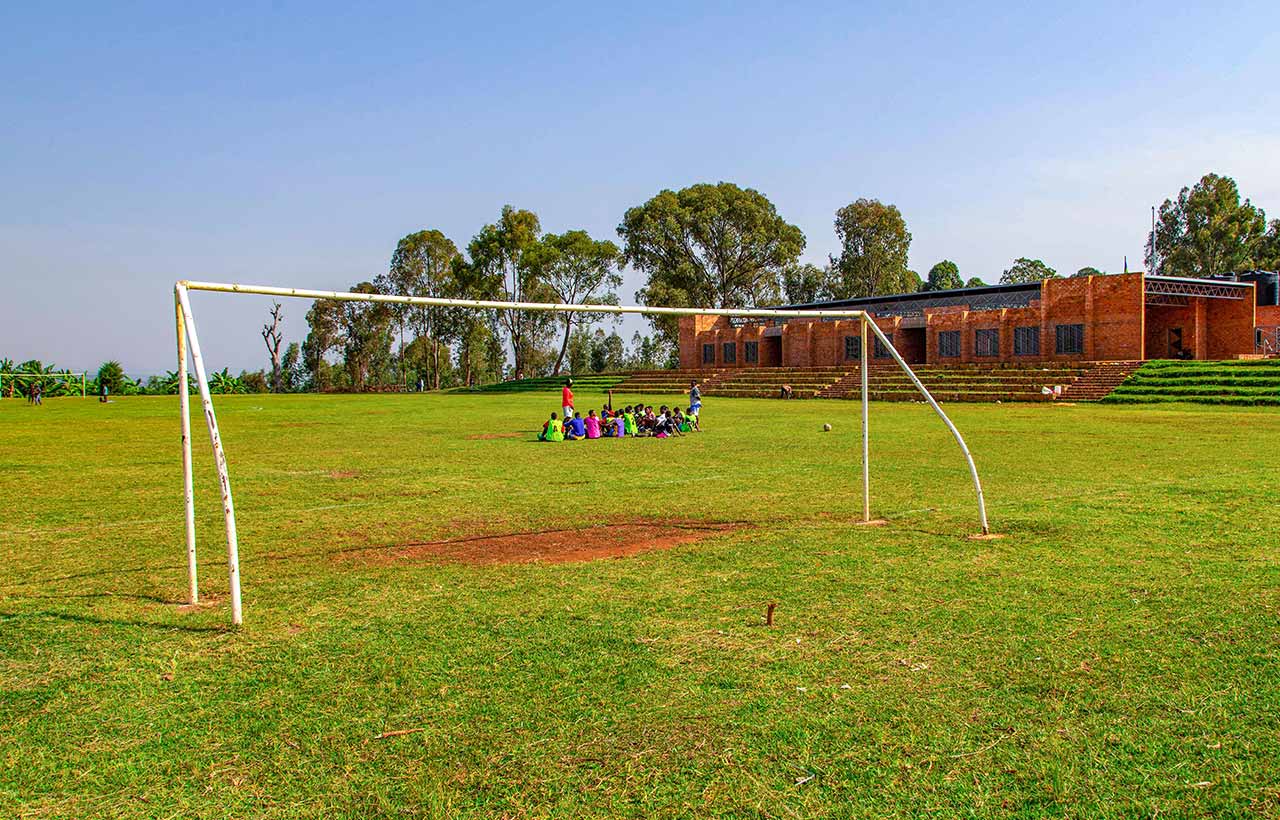 About General Architecture Collaborative
General Architecture Collaborative (GAC) has been working with communities in East Africa for over a decade. With offices in Rwanda and the United States, we have worked to build partnerships with local communities, and create a network of researchers, innovators and NGOs are committed to inclusive practices which foreground education, social justice, and environmental responsibility. Our approach utilizes the entire design and construction process to serve those most often overlooked by design practices and global development. As a design-focused non-profit we are able to advocate for, and direct funds towards, community education, sustainable building materials, construction research, and inclusive collaborative processes which ensure that each project impacts communities in multiple meaningful ways. We believe that good design goes beyond metrics or recognition. Rather, it is a measure of how we leave a lasting impact on our shared global environment and on the lives of those who will continue to maintain a responsible relationship with it.
Specifications
Project Name: The Learning and Sports Center
Architecture Firm: General Architecture Collaborative
Gross Built Area: 1100sq m
Project Location: Masoro Sector, Rulindo District, Northern Province, the Republic of Rwanda
Project Team: James Setzler
Patrice Ndababonye
Nicolas Kalimba Rugamba
Marie Claire Musengayire
Cynthia Twagirayezu
Marie Rose Ukwizabigira
Iris Gomm
Mia Shepard