Canadian Wood Announces The Launch of WoodNiido WFC House in Chennai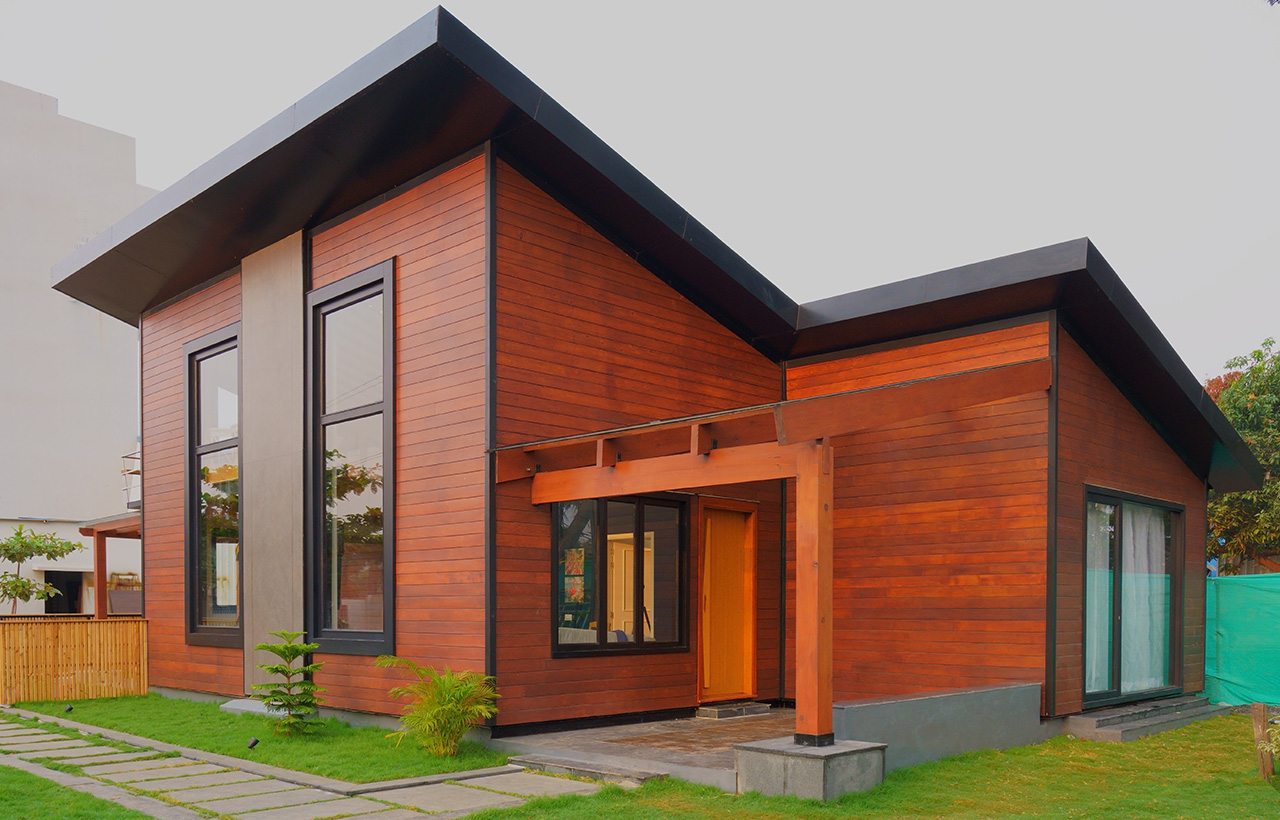 Canadian Wood, the crown agency of the government of British Columbia (B.C.) Canada announces the launch of the "WoodNiido house" built with Wood Frame Construction technology. The modern structure is spread over a 1,620 square foot single-story prefabricated wood-frame display home built by Chennai based manufacturing firm, WoodNiido, and is a perfect example of how B.C. wood products can be used within structural applications. The house will be inaugurated by Chief Guest Ar. CR Raju, President, Indian Institute of Architects (IIA), on 4th March 2022. The Wooden house is built near Chettinad Hospital, Old Mahabalipuram Rd, Kelambakkam, Tamil Nadu and aims to promote sustainable wood housing in India.

Wood has a long history of use in the construction of buildings and infrastructure in many locations around the world. Wood-frame construction is the most common method of residential construction in North America and many other parts of the globe.

Wood Frame Construction is the use of closely spaced members of dimension lumber combined with sheathing to form structural elements of a building. The structural elements provide rigidity, support the interior fining and exterior cladding, and a cavity for the installation of insulation and utilities. Wood-frame construction also provides for the easy installation of doors, windows, electrical, plumbing, heating, air conditioning, and other mechanical systems. Moreover, as compared to concrete buildings, it is light in weight, yet strong, safe and energy efficient. It is a quick and easy way to pre-fabricate houses, which attracts property developers for its timeliness and flexibility.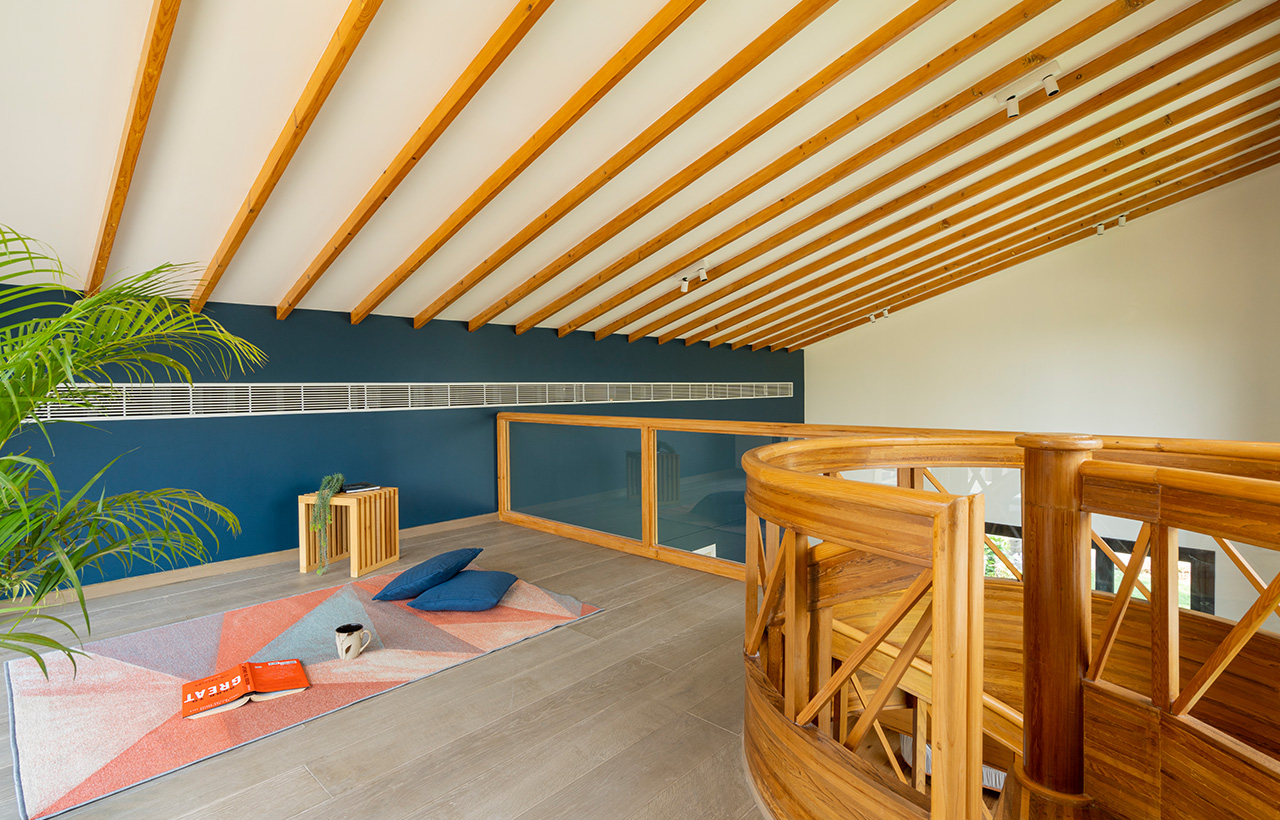 Speaking at the event, Pranesh Chhibber, Country Director, Canadian Wood, said; "We all know that with the right design and building techniques, wood has performed better than any of the conventional construction material. Wood Frame Construction is a concept new to India with a potential to grow rapidly. The market at present is niche and untapped but it will make its way rapidly as timber construction becomes more popular. It was a great experience in partnering with WoodNiido for this one-of-a-kind house built with five major softwood species, namely Spruce-pine-fir (SPF), Western hemlock, Douglas fir, Western red cedar & Yellow cedar.

Commenting about the collaboration, Akarsh Tiwari, CEO – WoodNiido, said; "We collaborated with Canadian Wood to explore and grow in the niche segment of structural housing. The company has excellent experience and expertise in woodworking and interiors that make them a complete solution provider from construction to interiors and finishing. The association with Canadian Wood gives us confidence that we are working with the right partner to move ahead in this field. We consider Wood Frame Construction (WFC) as the next generation of construction in India".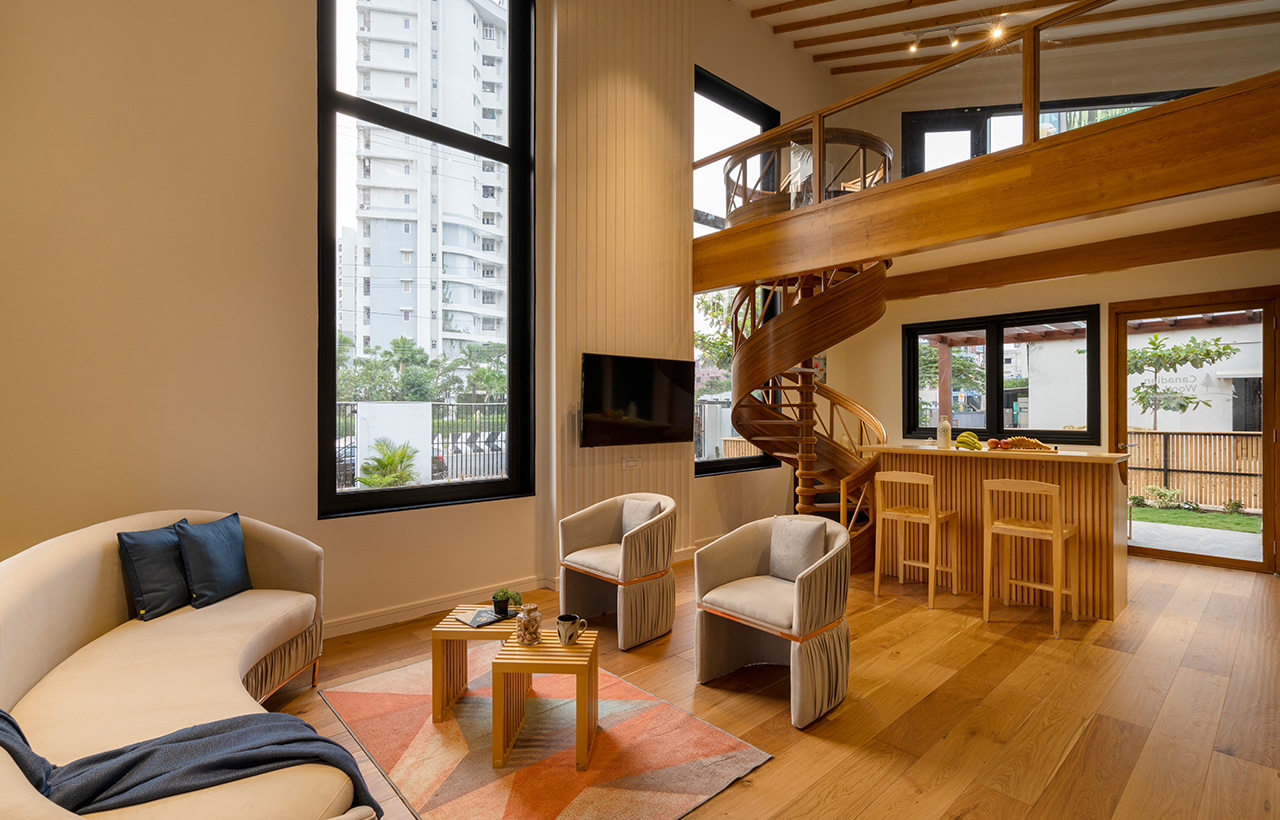 The Indian subcontinent has a varied climate and wood as a construction material is beneficial to new-age architecture and buildings. When the temperature is cold outside, a structure built with wood helps in retaining better heat, inside. On the other hand, it prevents itself from overheating during a warmer climate and keeps humidity at bay. With this, not only is the environment stable, pleasant, and likable, but the reliance on heating and cooling appliances also reduces, thereby limiting one's expenditure.

Wood as a building material has garnered immense popularity for residential and commercial projects for being a natural, diverse, and sustainable raw material. It provides high wind, fire, seismic resistance and has superior sound, and thermal performance. Builders and architects have maximized the use of wood in their projects as it has many engineering benefits and also because wood is backed by decades of research and technological advancements.