Canadian Wood Showcases 5 Certified Wood Species at Index Fair Mumbai 2023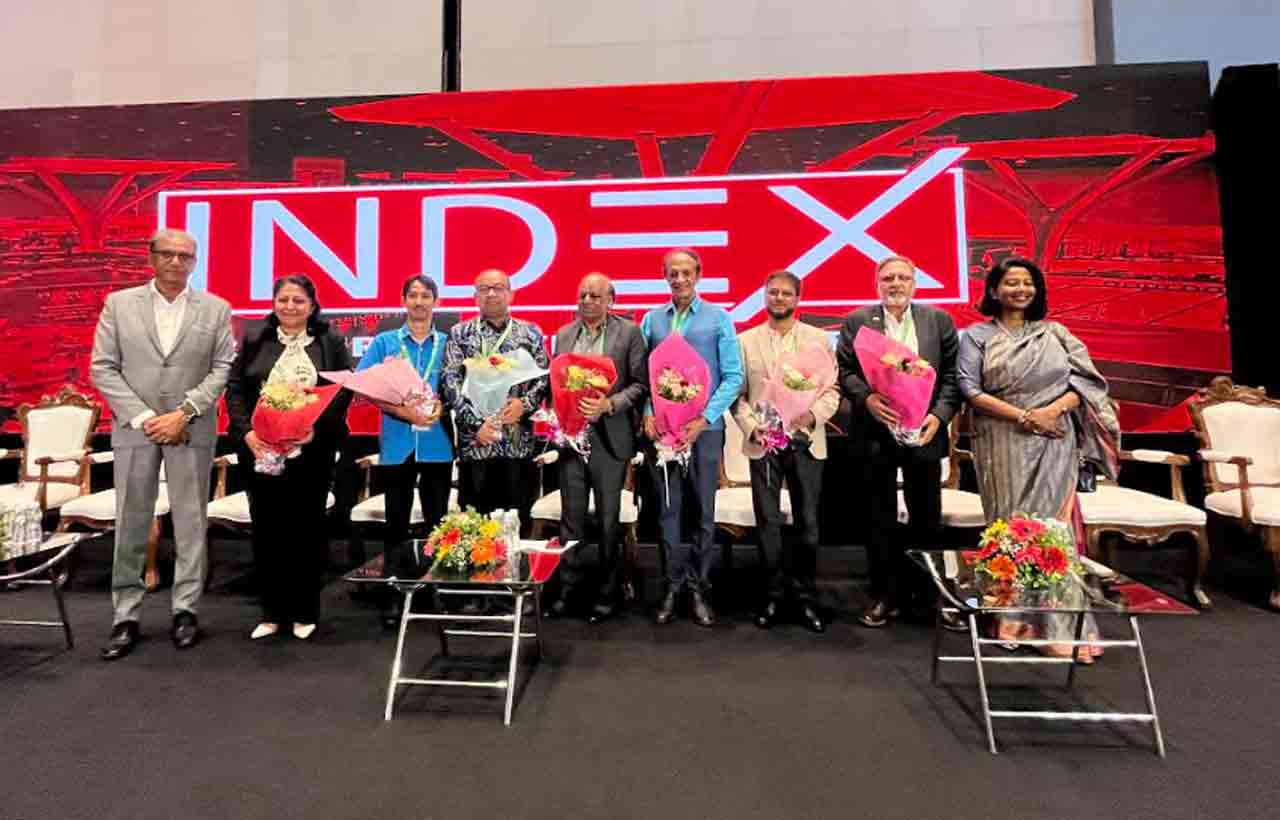 FII--the crown agency of the provincial government of British Columbia (B.C.), popularly known as Canadian Wood—participated in the Index Fair Mumbai 2023 exhibition recently. The expo took place at the Jio Convention Centre, BKC, Mumbai from 26th to 28th May 2023.
Canadian Wood, showcased its high-quality, sustainably-managed wood species at Booth P4, a 135-sqm stall at Pavilion P3. A range of interior and outdoor furniture was on display, including bedroom furniture, living furniture, island kitchen, bar cabinet, dining area, lumber wall, solid wood door, glass door, stain walls, and louvers screen. It also featured outdoor furniture collection, which includes wooden bench, pergola, and outdoor seating area.
Canadian Wood's participation in the exhibition is part of the company's ongoing efforts to promote the sustainability and versatility of its five distinct species of wood, viz. Douglas Fir, Western Hemlock, Western Red Cedar, Yellow Cedar and Spruce-Pine-Fir (SPF). Through its participation in the exhibition, the company aims to showcase the endless design possibilities that its wood species offer, and B.C.'s sustainable forest management practices.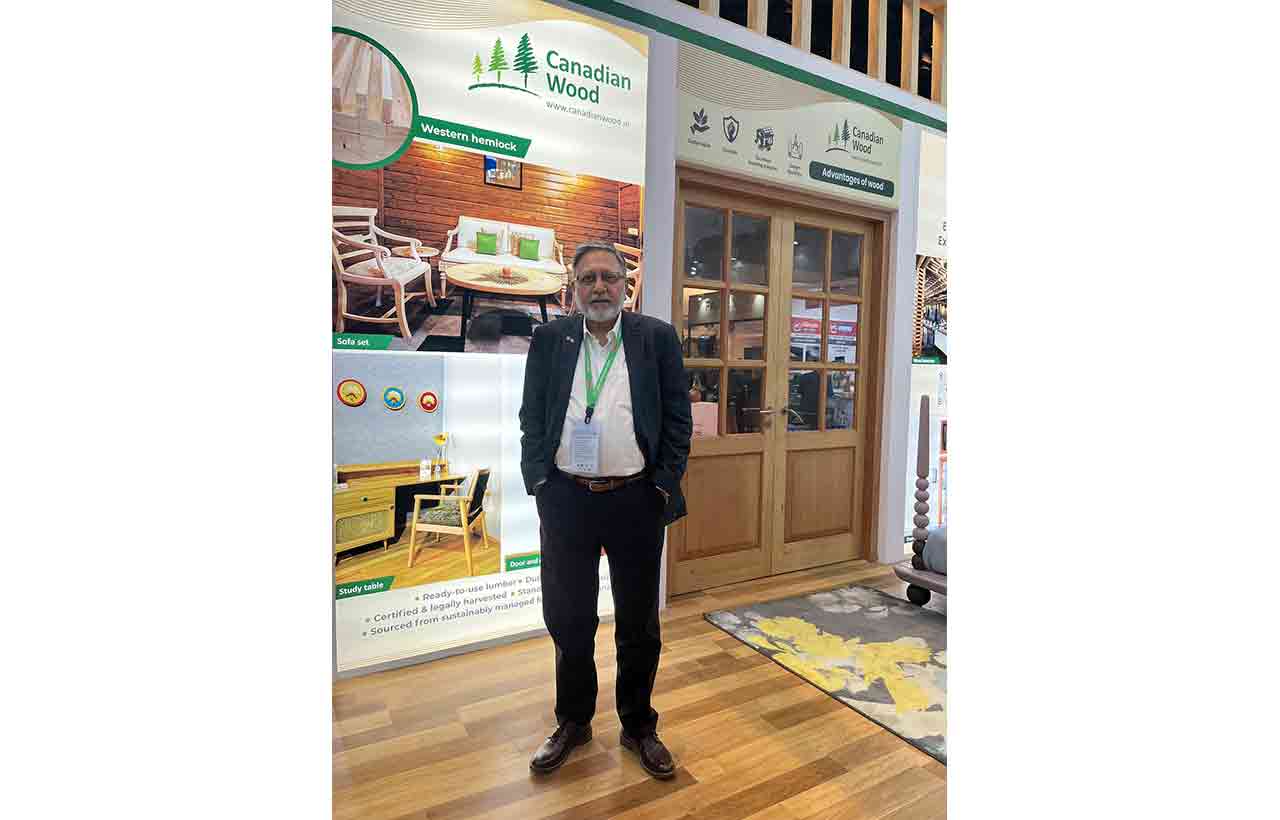 Additionally, Canadian Wood participated in a panel discussion on the topic: 'Furniture for the Future' on May 27 at Index Fair, where Mr. Pranesh Chhibber, Country Director of Canadian Wood, was one of the panelists, along with other industry stalwarts. The discussion provided attendees with insights into the latest trends in furniture design and the role of sustainable materials in the furniture industry.
Speaking on the exhibition, Mr. Pranesh Chhibber, Country Director of Canadian Wood said, "We are delighted to participate in the prestigious Index Trade Fair, a premier exhibition focused on furniture. Canadian Wood has always had a profound association with furniture, and this exhibition allows us to showcase the incredible applications of our wood in furniture manufacturing. Our presence here signifies our commitment to promoting not only the versatility of wood but also the principles of sustainability and certification. We are proud to showcase five distinct species of Canadian Wood in a variety of applications, crafted by different Indian manufacturers. Through this exhibition, we aim to inspire and educate our target audience about the endless possibilities that Canadian Wood species offer, and provide them with a glimpse of the exceptional work curated by Indian manufacturers."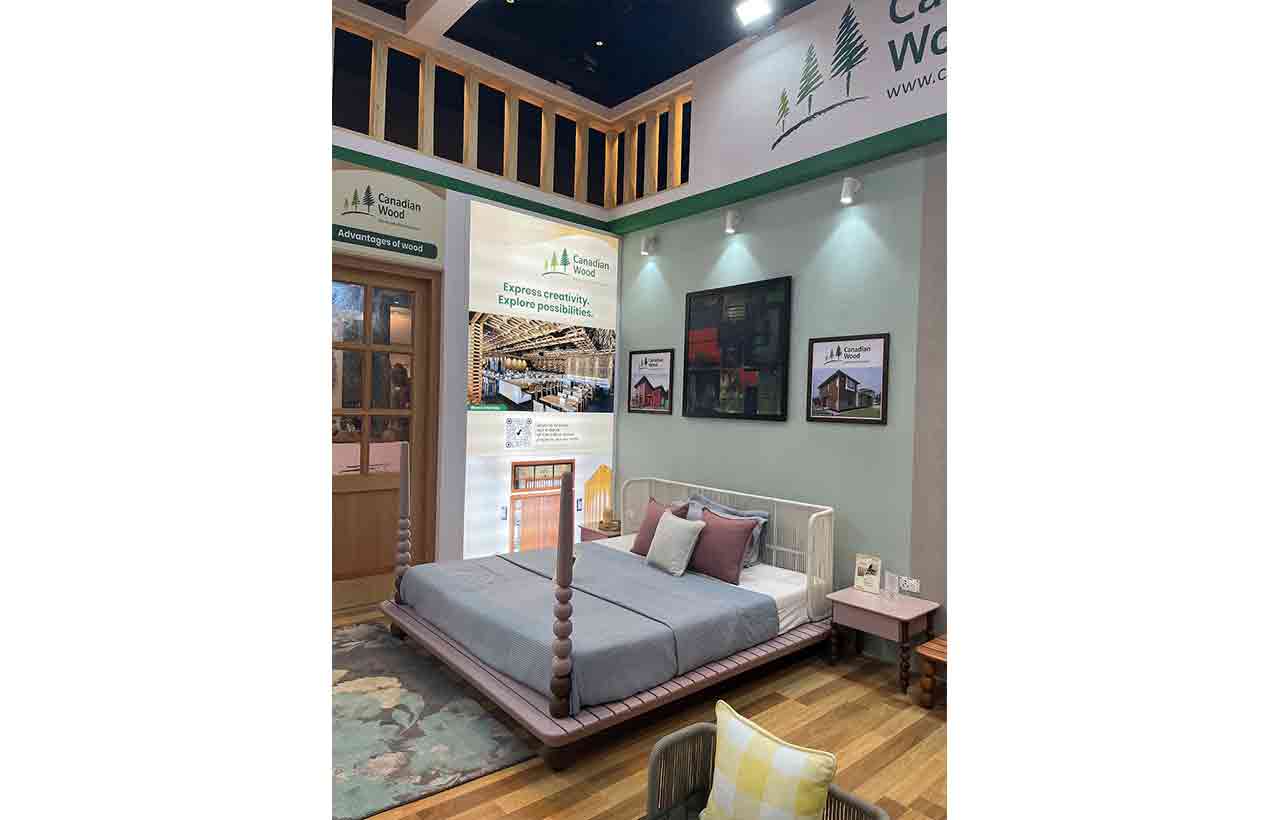 Index Fair Mumbai is one of India's largest international trade fair that has been showcasing interior products and services for the last 30-plus years. The expo is held every year in different cities and brings together buyers and suppliers in a relaxed environment.
Specifications:
Project Name - Canadian Wood
Contact No. - 9892904848, 9953568390, 9167460644
Email Id: Arif.moosa@canadianwood.in, garvit.nijhawan@adfactorspr.com, tejasvi.sachdeva@adfactorspr.com