First Ever GLULAM Demo Project by Canadian Wood in India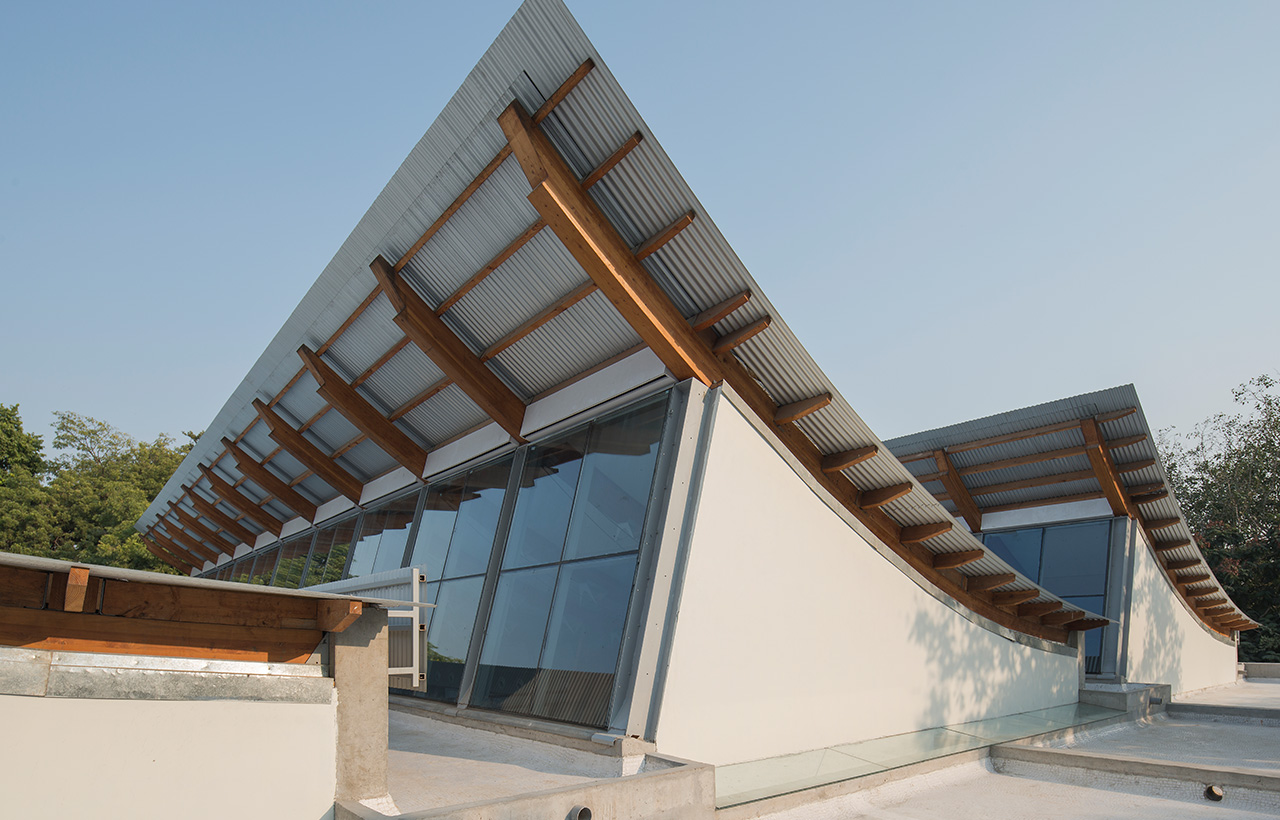 The first ever commercial demonstration of long-spanned 'Curved' glue laminated beams at the 'Centre of Excellence' Workshop, CEPT University in Ahmedabad. Over the last 5 years, FII has worked closely with several renowned architects, developers and contractors, manufacturers on various projects across India in re-man and structural applications.
An opportunity was recognized by the university along with eminent architect & academician Gurdev Singh to create an inspirational space for students with engineered wood products from BRITISH COLUMBIA, Canada. Douglas-fir curved glue laminated beams (glulam), a product not previously used in India was sourced with the assistance of Canadian Wood from Structurlam - a BRITISH COLUMBIA based leading manufacturer of glulam products. The products were made to order as per the strict specifications of the project. The project included beautiful use of Canadian wood species where all glulam components were built with Douglas-fir known for its distinctive natural attributes including strength, durability and beauty.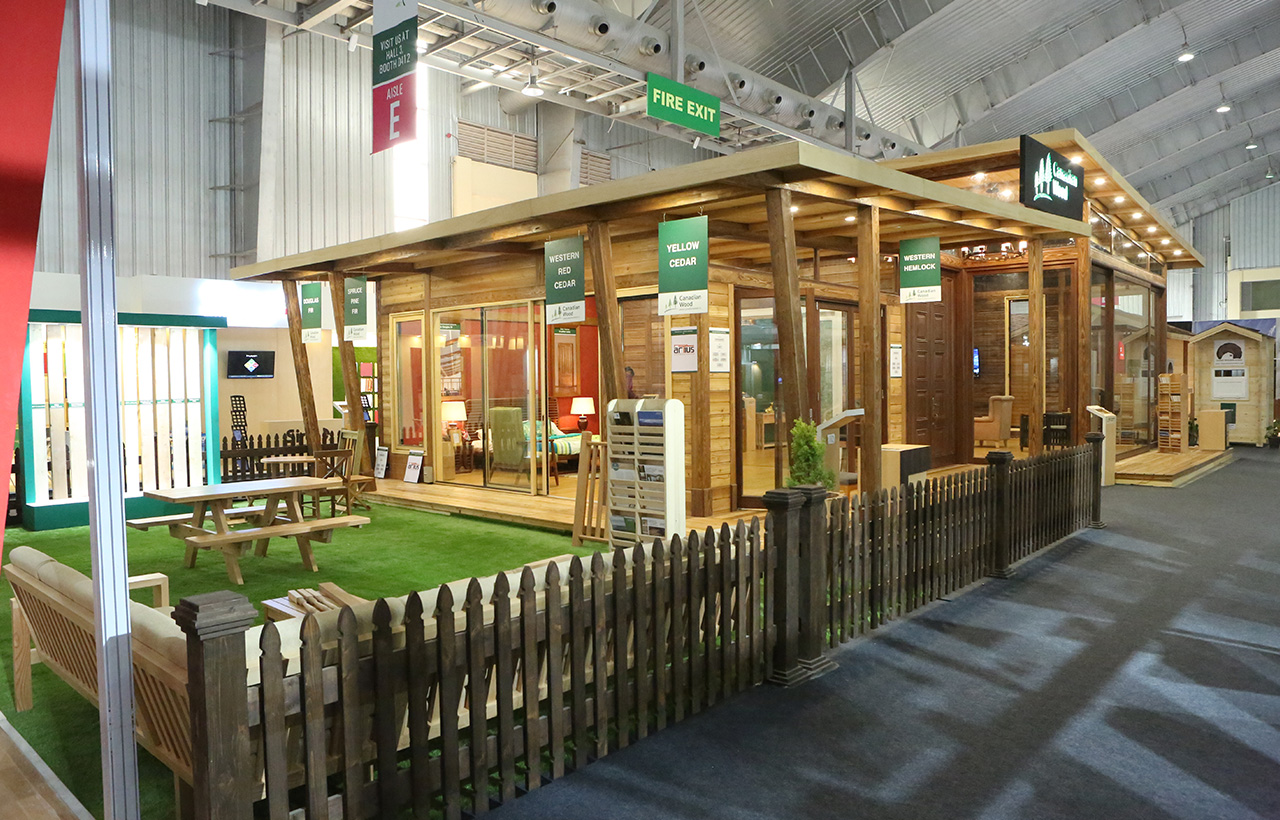 Specifically, 33 glulam arches, each 11 meters in length were shipped from British Columbia. Each beam had to be individually unpacked from its container by crane, stored onsite, prepared and installed in sequence as roof arches via onsite crane. This innovative wood technology used glulam an engineered wood product that comprises of layers of dimensional lumber bonded together with structural adhesives. A highly innovative construction material, the resulting product is versatile and can be manufactured into various shapes including arches to produce visually stunning, durable and environmentally friendly construction solutions.


The workshop also featured extensive usage of Douglas-fir, Western hemlock and Yellow cedar in a range of applications like beams, purlins, fascia, partitions, doors and door frames, window frames, trims, wall framing, false ceiling and wall paneling.

Glued Laminated Timber (GLT)
Glued laminated timber, also abbreviated glulam, is a type of structural engineered wood product constituted by layers of dimensional lumber bonded together with durable, moisture-resistant structural adhesives. Glulam's are versatile and innovative construction materials used widely in commercial as well as residential projects.
Glulam Construction
A glue-laminated timber is an engineered wood product, meaning it is made from wood but is machined and assembled to precise specifications to create a predictable, dimensionally stable building material. Other common engineered wood products include plywood, oriented strandboard (OSB), and laminated veneer lumber (LVL). A glulam beam looks like a stack of 2 x 4s (or larger lumber) glued together on their broadsides. This is in contrast to other engineered members, such as LVL (laminated veneer lumber) and Microlam beams, which look like very thick plywood, with very thin layers of wood glued together to form a thicker mass.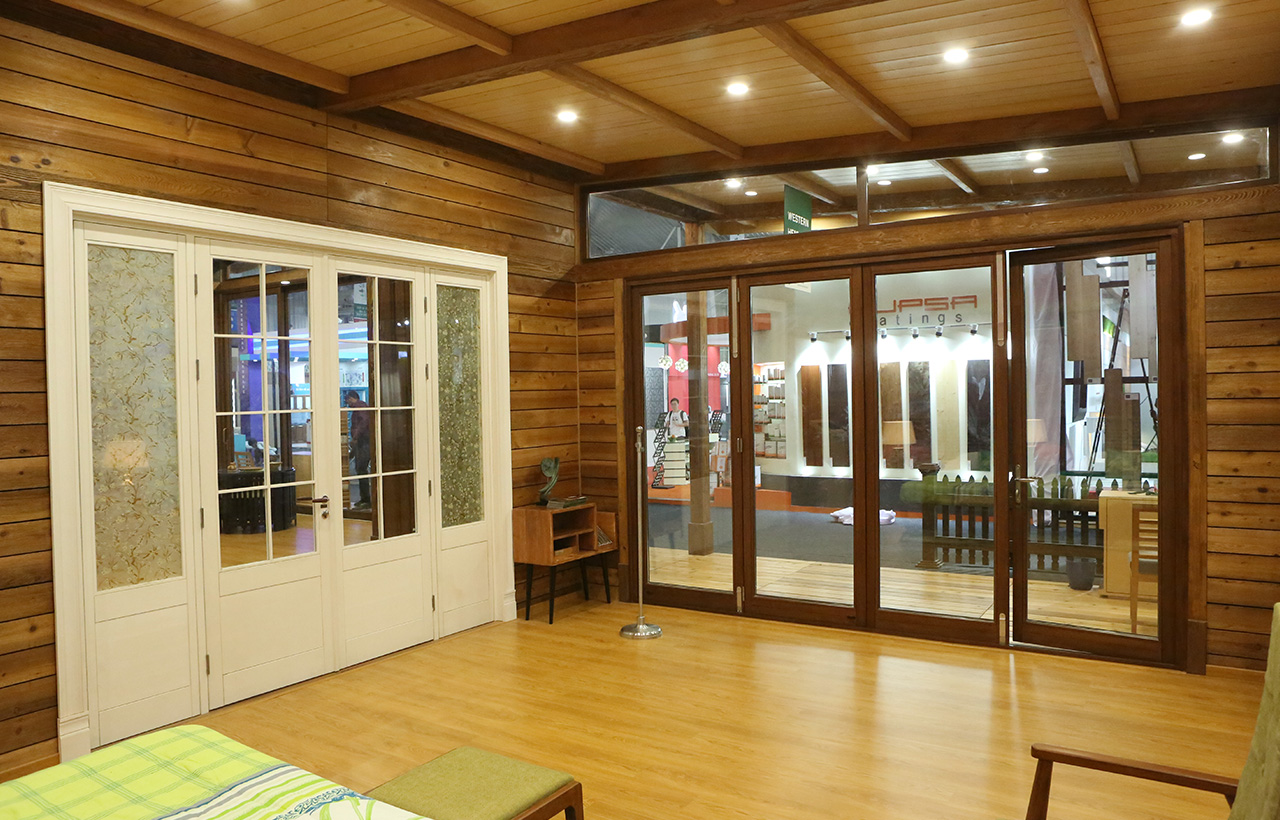 Glulam members are sold in several standard widths and lengths and can be custom-fabricated to meet almost any design specifications. They are commonly used for large curved or arching members to build vaulted roofs, domes, and even bridges. Glulam construction offers superior strength and stiffness over dimensional lumber, and pound-for-pound it is stronger than steel. Connections for glulam beams are typically made with bolts or steel dowels and steel plates.

Glued Laminated Timber Advantages
Roof and floor beams, load bearing columns, bracing, and other structural components.

Very low levels of formaldehyde.

Chemical resistance and increased energy efficiency.

Can be used to create clear spans of over 500 feet.

Ease of installation and customization.

Available in a wide range of standard sizes as well as custom sizes.

Increased strength to weight ratio when compared to steel beams.

Good fire resistance.

Manufactured to precise tolerances and dimensions, unlike solid-sawn lumber.
Applications of Glue Laminated Timber
Glulam members can be used in a wide variety of applications and for both indoor and outdoor projects. Common forms include:
Straight beams, including lintels, purlins, ridge beams, and floor beams.

Columns, including round, square, and complex sections.

Tied rafters.

Trusses.

Tied arches.

Arched bridge supports.

Curved beams
Pranesh Chhibber, Country Director, FII India while talking about the CEPT Workshop commented, 'FII-India engaged with Ar. Gurdev Singh and the management of CEPT on this project right from conception to its completion. This involved providing technical support, assistance in finalization of materials and their sourcing from BRITISH COLUMBIA Canada. In addition, handholding was provided throughout the execution of the project. FII also collaborated with CEPT in the formal inauguration of the project in January, 2018 in the presence of Govt. and industry delegation led by the Deputy Minister from BRITISH COLUMBIA Canada.'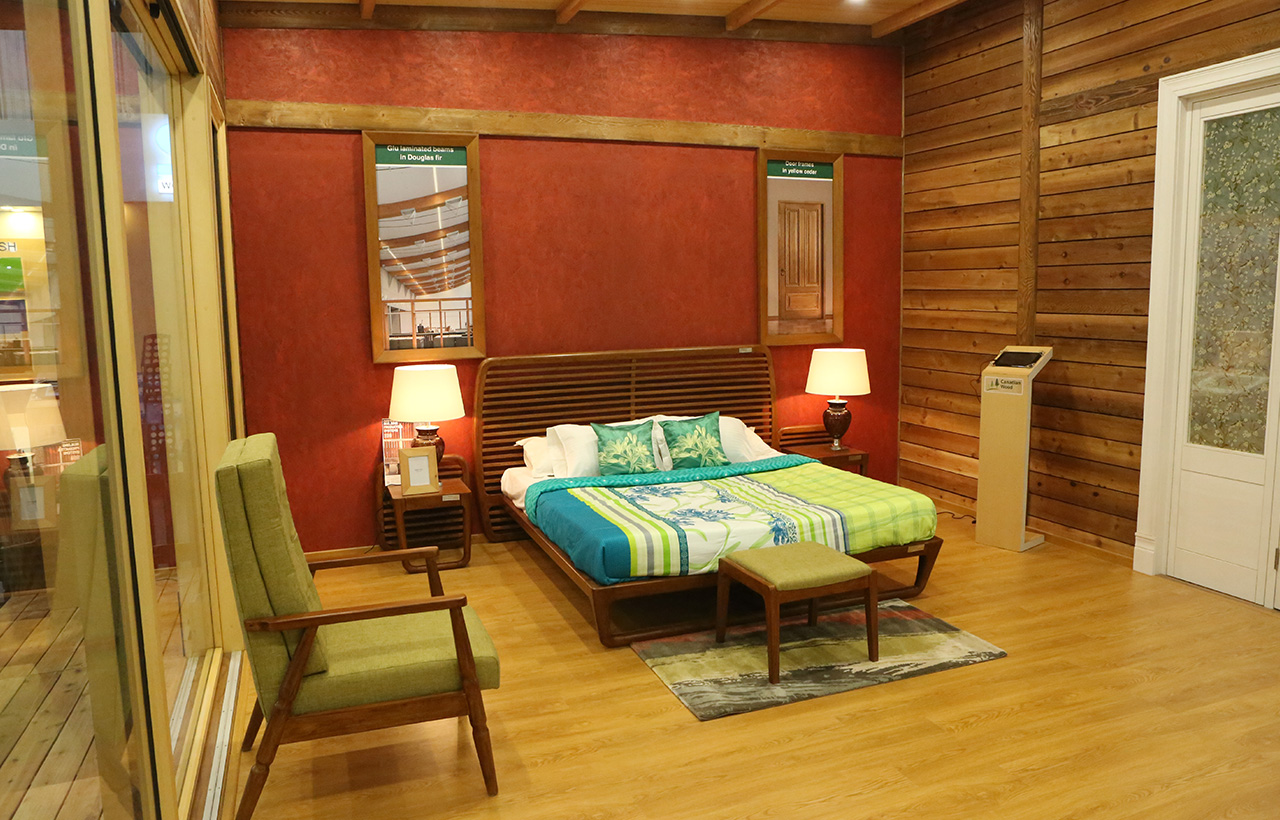 Later that year, FII followed up with another demo project in collaboration with Gurgaon based 'Artius' on a post-and-beam 'glue laminated' Club House. Wherever required FII supported the pioneering work being undertaken by Artius - a reputed high-end doors and door frames manufacturer. This was in line with FII's objective to promote building with wood in India including farmhouses, country homes and resorts. The Club House displayed on the FII booth at Indiawood, 2018 employed finger jointed, edge glued and laminated construction, well-suited to Indian weather conditions. A full-size, modular post-and-beam structure with interior softwood finishing's was built integrating the new, broader line of Canadian Wood products.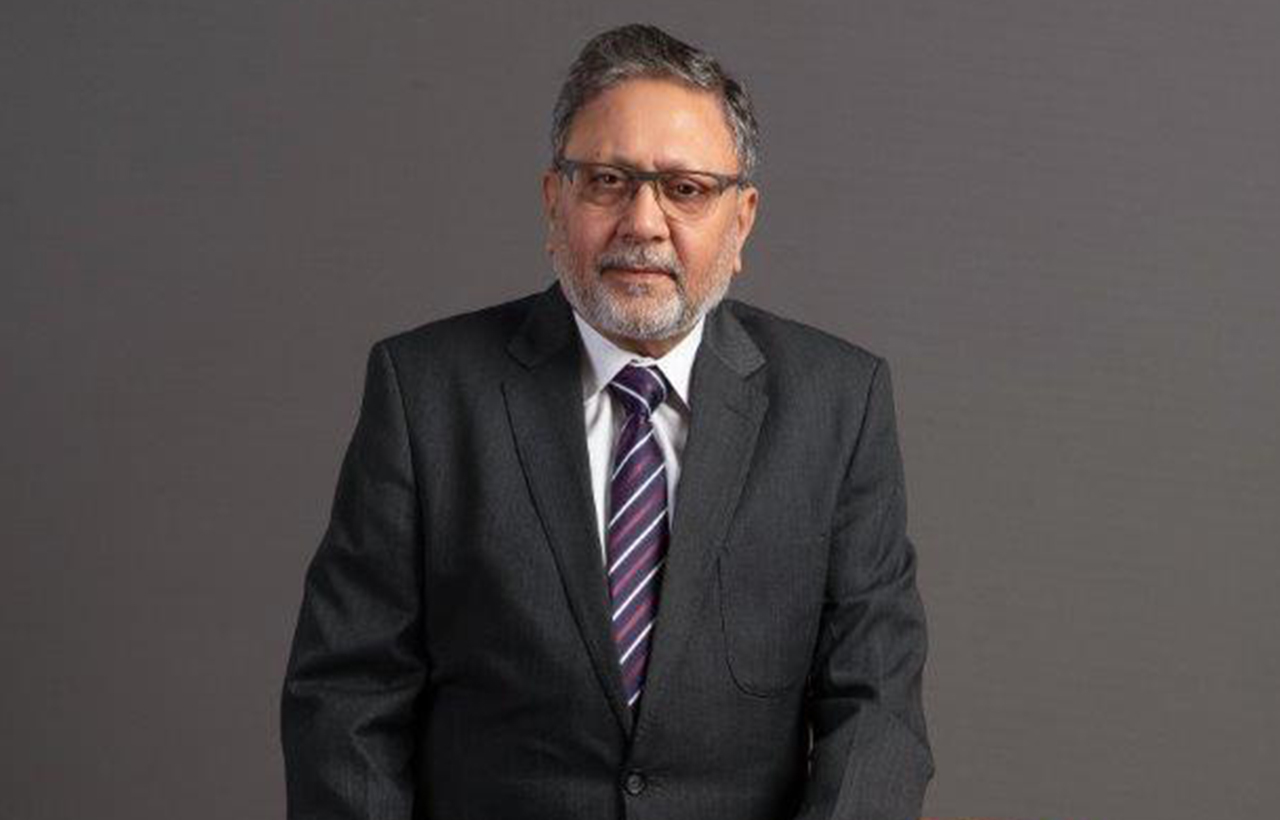 The Club House displayed Douglas-fir in structural applications, yellow cedar in windows, doors, and ceiling. SPF was used to create wall framings with western red cedar used for cladding and decking purposes. Last but not the least, western hemlock was used in paneling and ceiling linings. The Club House was prefabricated in the factory at Gurgaon (Delhi/NCR) and re-assembled at the trade show in Bangalore.

More details on: www.canadianwood.in