A built form shouldn't be treated as a dead mass of bricks and concrete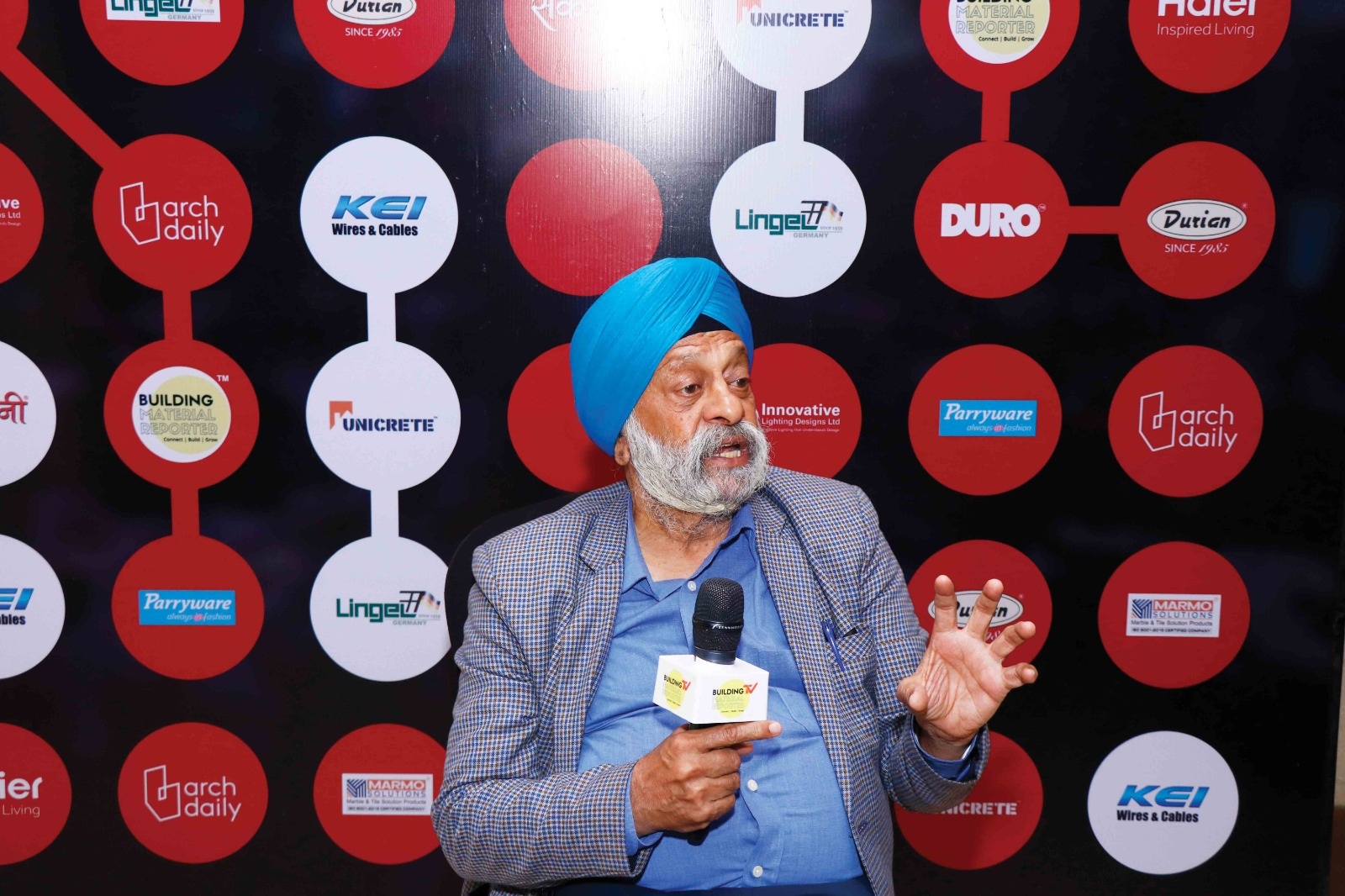 The much renowned and highly respected architect and infrastructure expert Charanjit Singh Shah–popular as the 'King of Airport Design', for building as many as 52 airports of India, including the Chennai Airport, dubbed the Greenest Airport of India–was at his patriotic best recently at Smartex Conference and Expo.
Architecture And Beyond
The topic that he chose for his exhaustive keynote talk was "Architecture And Beyond
India Empowered Architecture
The highlight of his talk was his focus on India-Empowered Architecture. The Founding Principal, of the Delhi-based Creative Group said that today we have been enslaved by someone else and this isn't good.
He stressed that we should have India-empowered architecture and not world-empowered architecture as we have such a rich and distinguished legacy that we don't even need to look beyond India's shores for inspiration.
Adopting someone's culture isn't good, and in our interest. We should change our mindset behaviour and stop imitating the West believing it was a fashionable thing to do.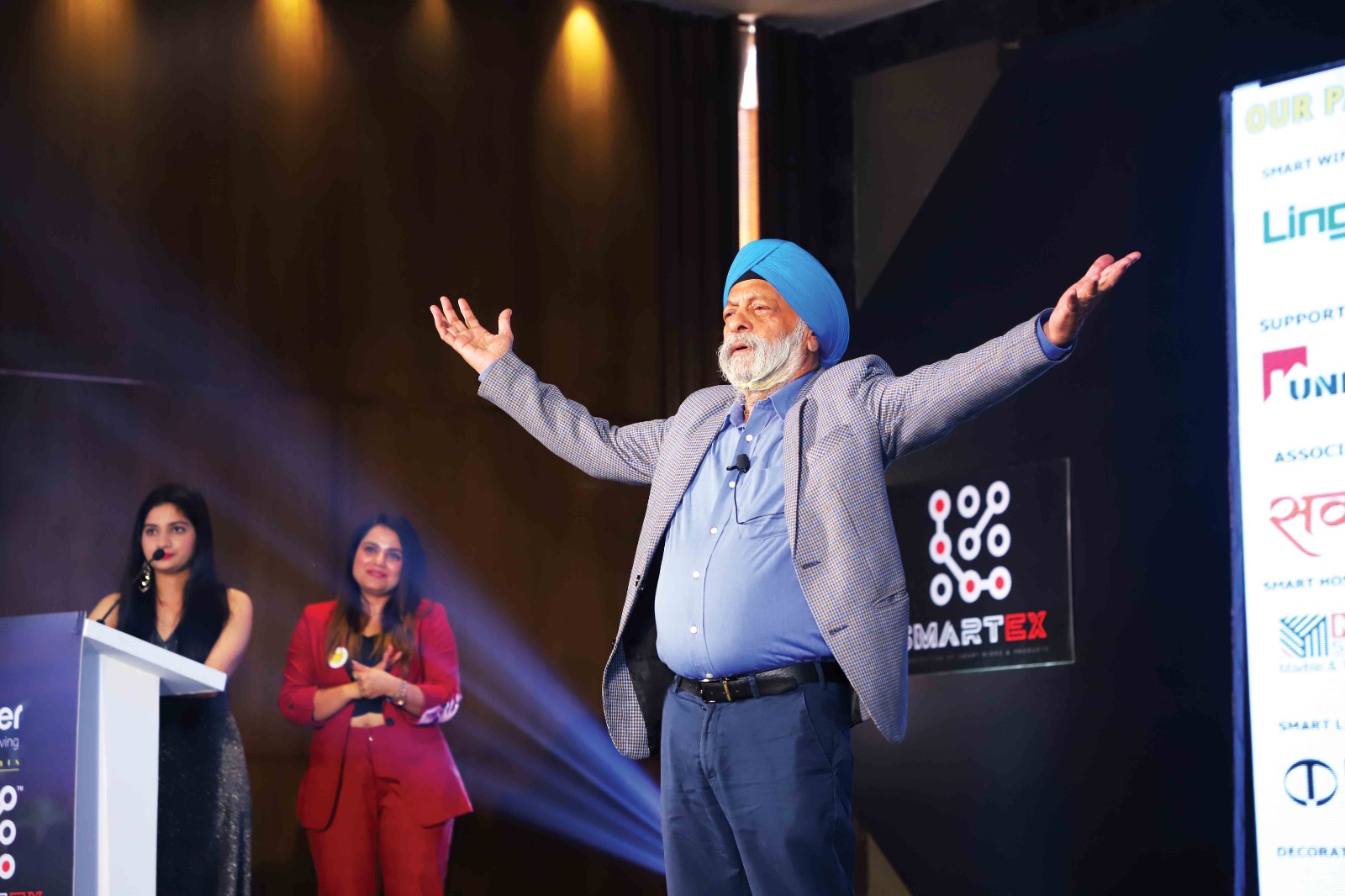 As if to drive the message home further, he said, "the Indian market is different and understanding what's required by the Indian market is important." He stated that we often seek inspiration from Hong Kong, Singapore, Dubai and make buildings without any planning. This isn't innovation, this isn't smart. "Let's make India truly India and promote 'Made by India' thought," he insisted strongly.
The incredibly experienced architect, having 42 years of experience in the domain and the man behind Kartarpur Corridor; the Metro link from Gandhinagar to Ahemadabad; and numerous well-known educational landmarks, including IIT Jodhpur, NIT Patna, Anna University, Jawahar Lal Nehru Complex, Indira Gandhi University (Meerpur), NBCC Delhi University, said that 'Truthfulness of Architectur' is the need of the hour when we are making monolithic structures with no planning and zero understanding of the people's needs.
A built form should be treated as a living organism which breathes and is embodied with the natural environment.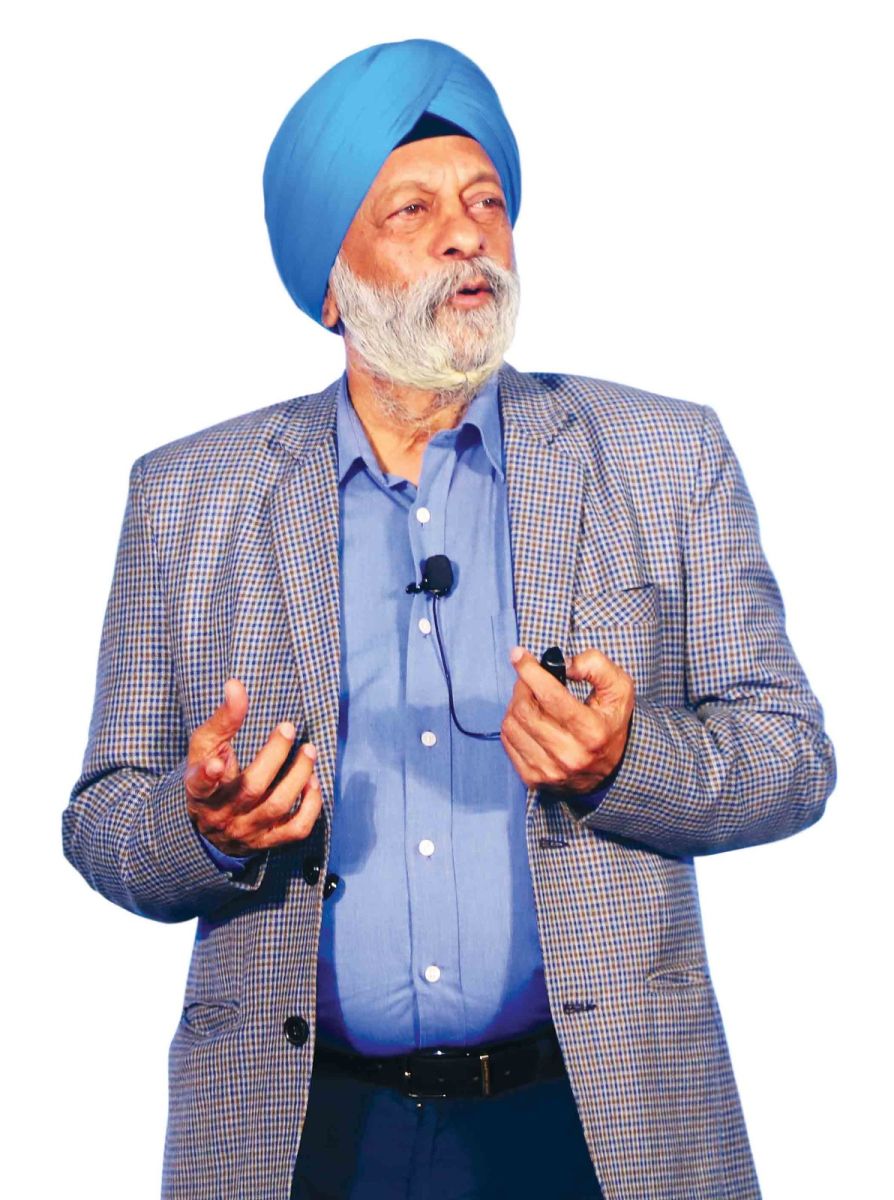 He compared architects with mothers and said, "Like mothers, buildings should be like children for architects and they should build them in such a way that they a serve a purpose and be useful for the purpose for which they are built."
"By looking back at the past, sustainable architecture looks to the future." Ar. Gurpreet Singh Shah, Principal Architect, Creative Group
The veteran architect also drew attention of the listeners towards his son's (another well-known architect-designer) quote and said we need to seek inspiration from our rich heritage and past, and create structures that give a good experience to the dwellers and help them live with comfort, well protected from the extremity of the different seasons in the country.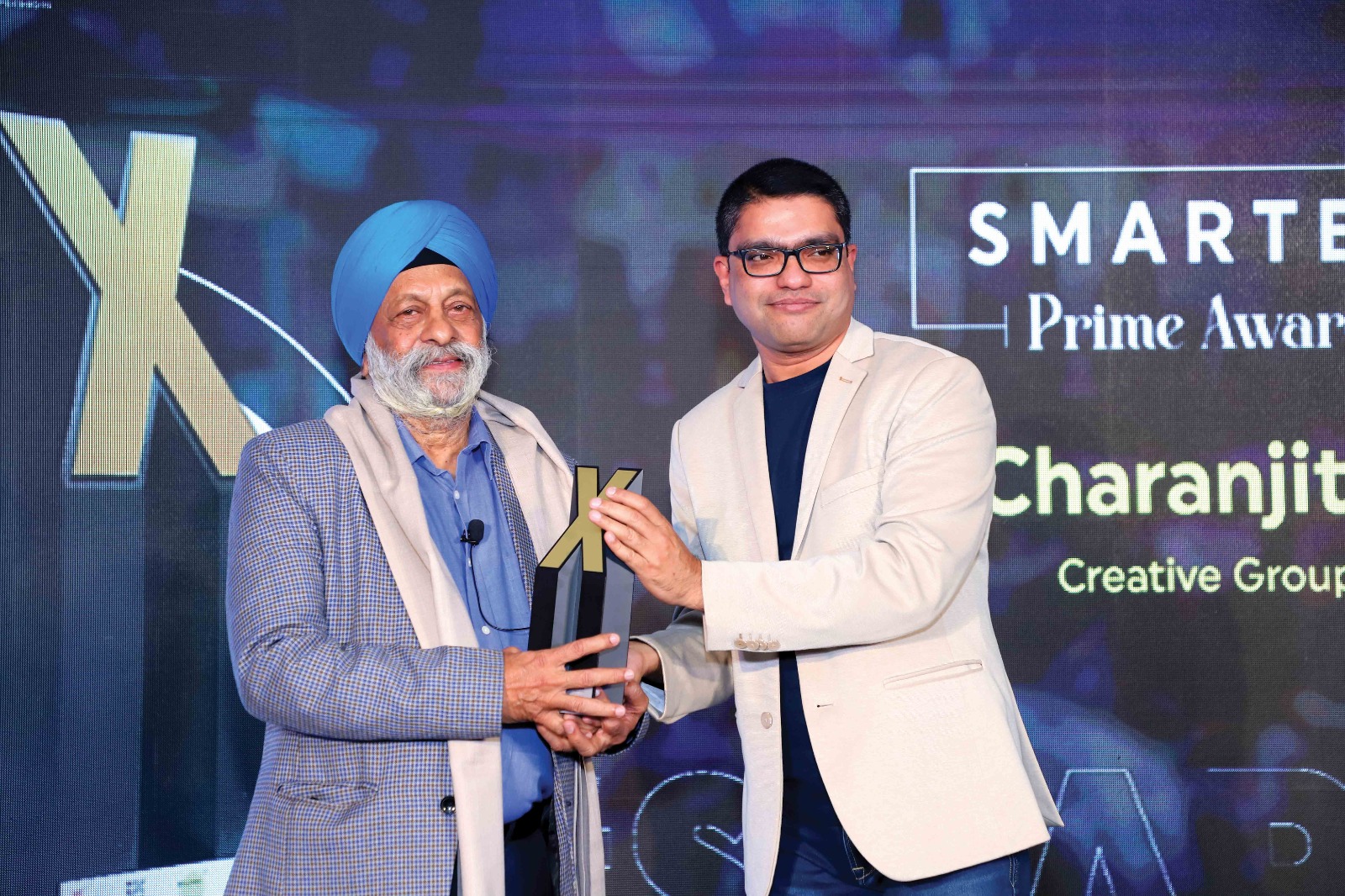 He gave the examples of the famous "Peripheral Corridor of Jaisalmer" and "Chand Baori of Jaipur" that he said show what clever and smart planning can do to a building, and how good and smart design and planning can be a blessing and make a structure a cool & comfortable place for the dwellers even during the harsh summer season when heat becomes unbearable.
"Design should always serve the users or the people it caters to, while also representing the roots of the region and becoming a local identity."
The veteran architect also said that a design should be practical so that it serves the requirements of the users or the people it caters to in the best possible manner while also representing the roots of the region and becoming a local identity. What he meant was that it should mirror the rich roots and culture of the region and shouldn't look and be at odd with its surroundings.
Why We Are In Such A Rush?
He was also at pains at the truth that today everyone is a part of the mad race for no reason and they always seem to be in a hurry. A simple humanistic lifestyle is the need of the hour. This is not how we have evolved, he said, adding, "This isn't our future!"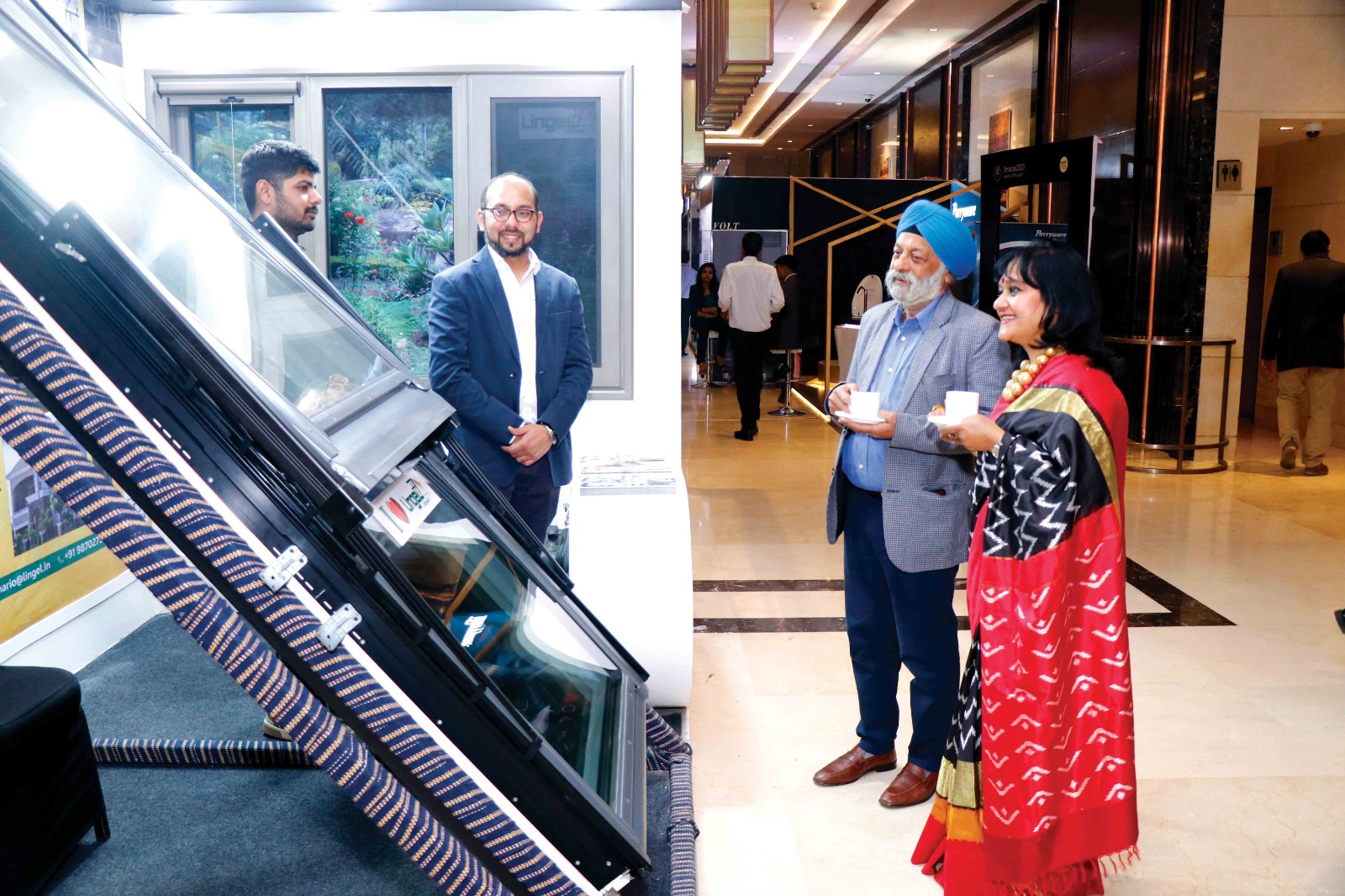 Vaastu Shastra
He also spoke on the importance of the ancient building science and took the examples of the dwellings of Indus Valley Civilization and the courtyard of houses in Kerala. He said Vaastu doesn't mean being dogmatic about useless and meaningless changes, but designing something keeping the fine elements of nature and space in mind, for a better experience and well-being.
Non-conventional Ways of Air Cooling
Ar. Charanjit S. Shah also spoke, at length, about solar movements and said it's important to understand it to create cool/non-AC buildings. With the layering of our landscape and the layering and wrapping of built mass with jaalis it's possible to have cool structures and bring temperature down inside the structures even without using expensive and hazardous AC systems. He stressed that it's possible to make non-air-conditioned malls—malls that breathe without air conditioning. In this context, he mentioned "Times Square Mall, New Raipur" that he has built.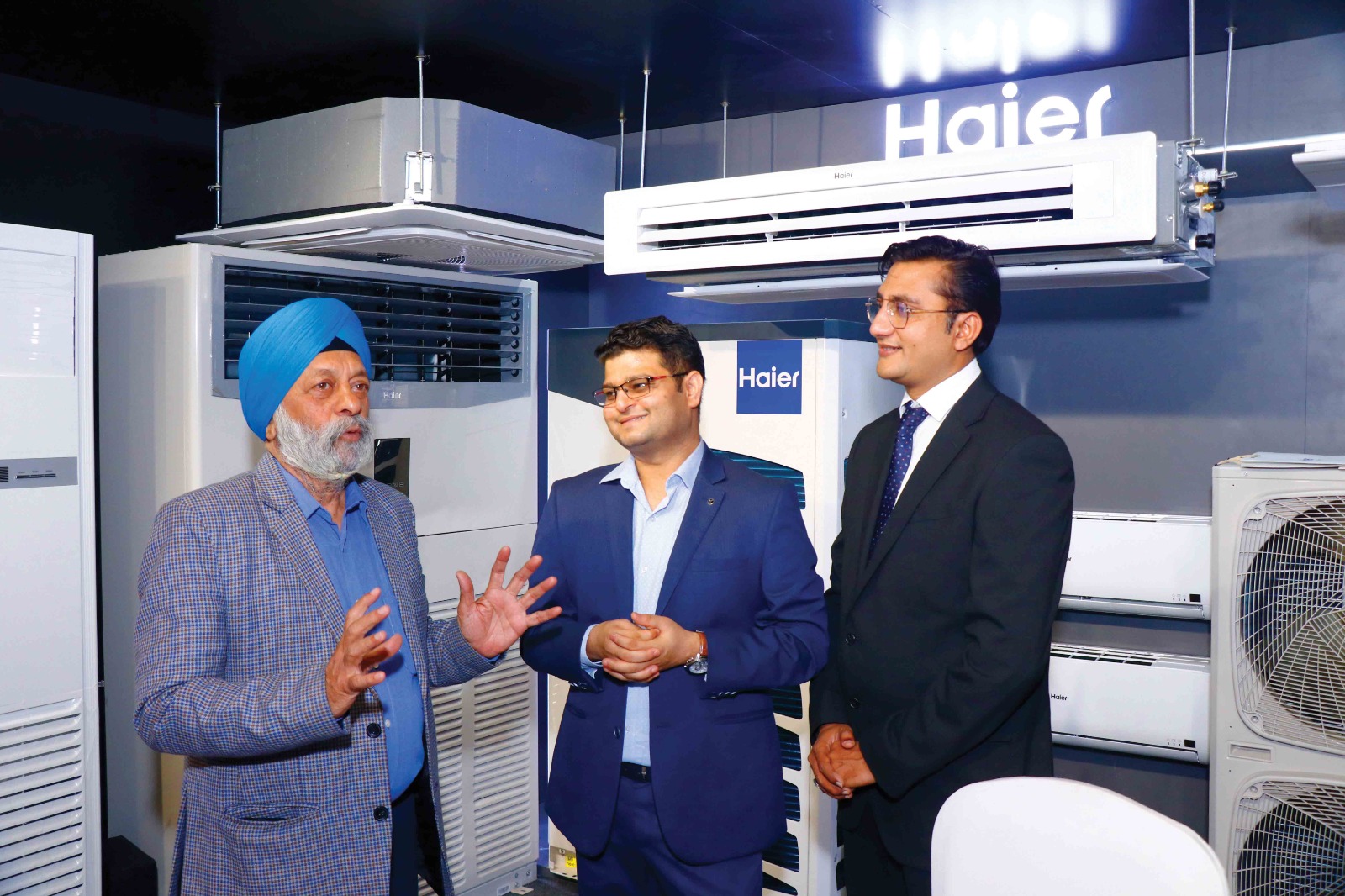 Passive & Active Strategies (for designing sustainable buildings)
He also spoke on sustainability and said balance is important. "We have polluted the air," he said, adding, "misusing the natural resources is a criminal thing to do".
My Autobiography – Seed to Surrender
Ar. Charanjit Singh Shah wrapped-up his inspiring talk by talking about his autobiography, titled "Seed to Surrender", and said, "holistic architecture has to be done," adding, "nature is life, life is nature."