Anagram Architect's Stunning EKAANTA Is for Those Not In Hurry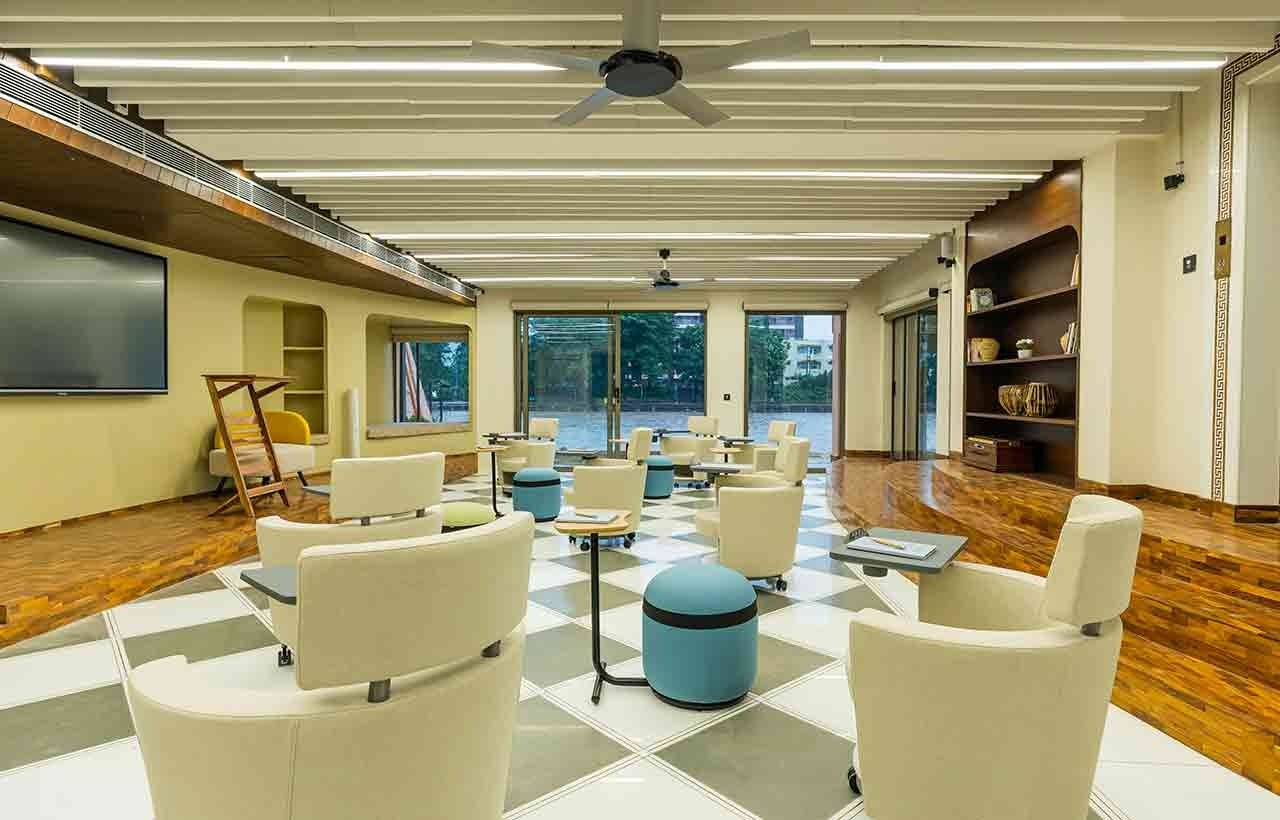 Anagram Architects' Haridwar- based learning destination, EKAANTA, offers a life-changing experience for those keen to navigate the routine journey of life effortlessly. It's for those people who want to drink the nectar of life sip-by-sip, unhurriedly, at their own gentle pace. It's for those who wish to 'live' life, savouring all the beauties offered by it, leisurely. It's for those who appreciate and understand what nature-infused design and architecture are all about.

Caressed by cool and clean air from all sides and blessed by the other blessing of nature, the stunning property has four floors and follows the idea of neat minimalism to the core. The team including Vaibhav Dimri, Madhav Raman, Shruti Dimri, Somya Agarwal and Surbhi Chawla planned the space in a manner to get supreme views of the ghat.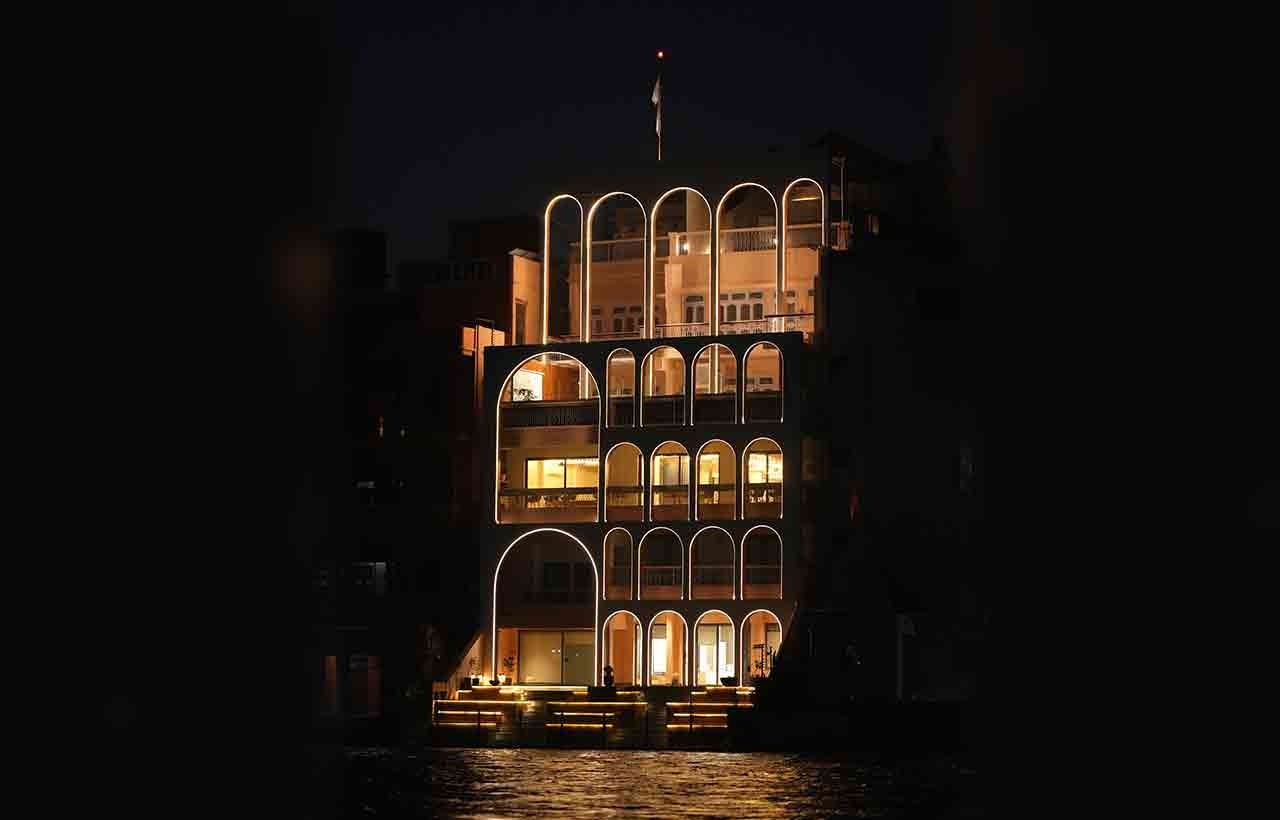 Surrounded by the lush green forests of Uttarakhand on one side and the scenic river Ganges on the other, the idyllic property is nestled in the lap of nature starts to charm you even before you enter the property, The holy place's clean air, lush green surroundings, crystal blue skies with flecks of clouds moving languidly, and simple-minded people start to grow on you.

Amidst a cluster of ashrams neatly lined up on both ends of the road, the tranquil property shines for its impeccable clean lines and modern yet old world magic. What's extraordinary about the design is that sufficient old structure has been used to not miss depth and character. Right from the old entry door, manual door elevator, to the arches and brass inlays on stairs, wistfulness is sure to hit you from every direction.

EKAANTA is somewhat a hidden space that throws beautiful surprises at every corner. It's like a home away from home. The fine property takes design to an altogether different level and shows what careful planning and thoughtful understanding of a place can do to architecture and design of a property located there. For the brilliant and incredibly imaginative execution of their project, New Delhi-based Anagram Architects deserve high praise.