Contemporary Home: Exploration of Style and Luxury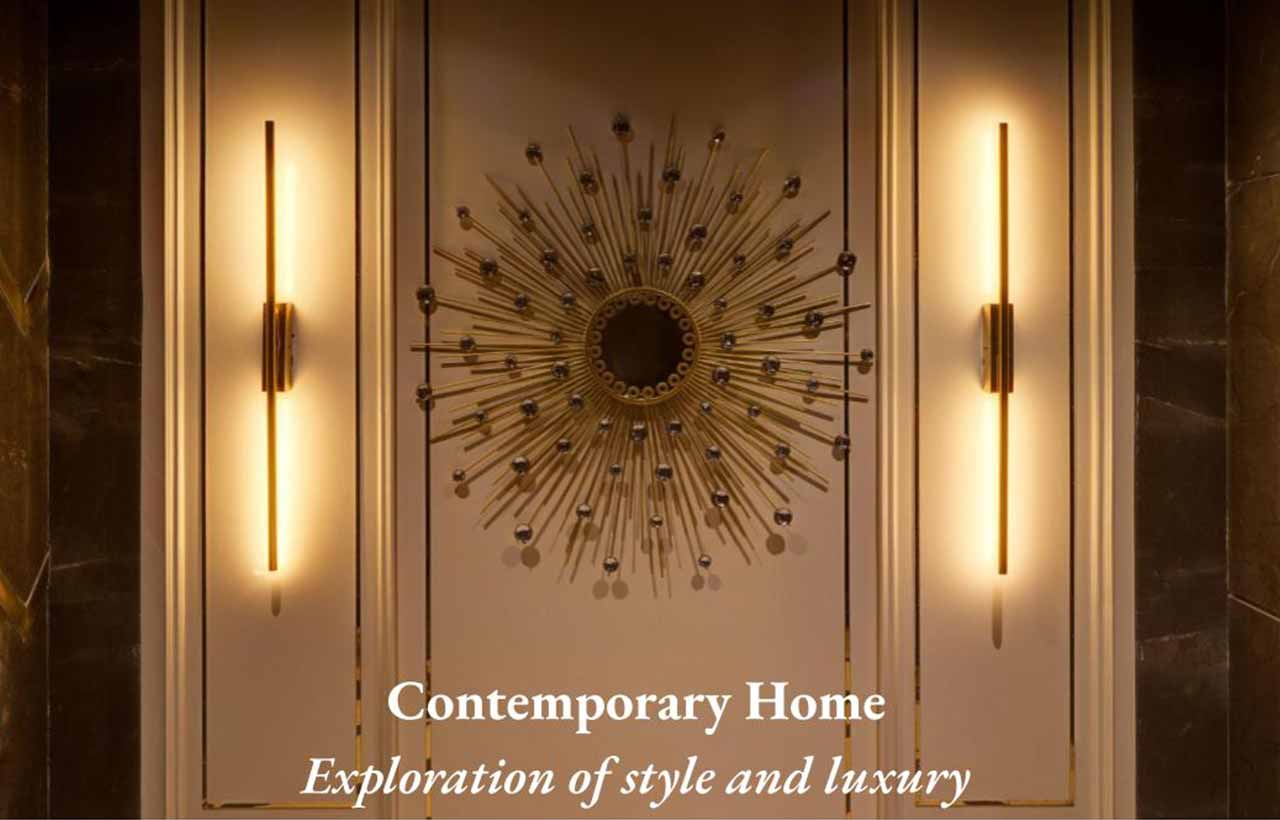 Spread across 9000 sq ft, this three-storeyed residential bungalow stands poised, fully designed, and constructed from scratch by Studio Eterio in one of the posh localities in Jaipur. Our inspiration was to take a step beyond our preferences for minimalism for curating and designing a space full of luxury, new experiences with nature, art, designer walls, and panelings to discover a renewal of excitement in our design patterns.

The homeowners wanted a dream home designed for them. It had to be Vaastu compliant and had to incorporate 4 bedrooms with attached balconies, a drawing room, family/ living, dining room, home theatre, party hall, pooja room, designer common lobby area, terrace garden with sitting. The new definition of luxury to us is contentment that comes from living well and taking pleasure from surroundings. Luxury isn't things that are expensive; it's doing something dramatic and creating an impact with what we have. Luxury today is beyond labels, what the client needs is an emotional attachment to spaces and products.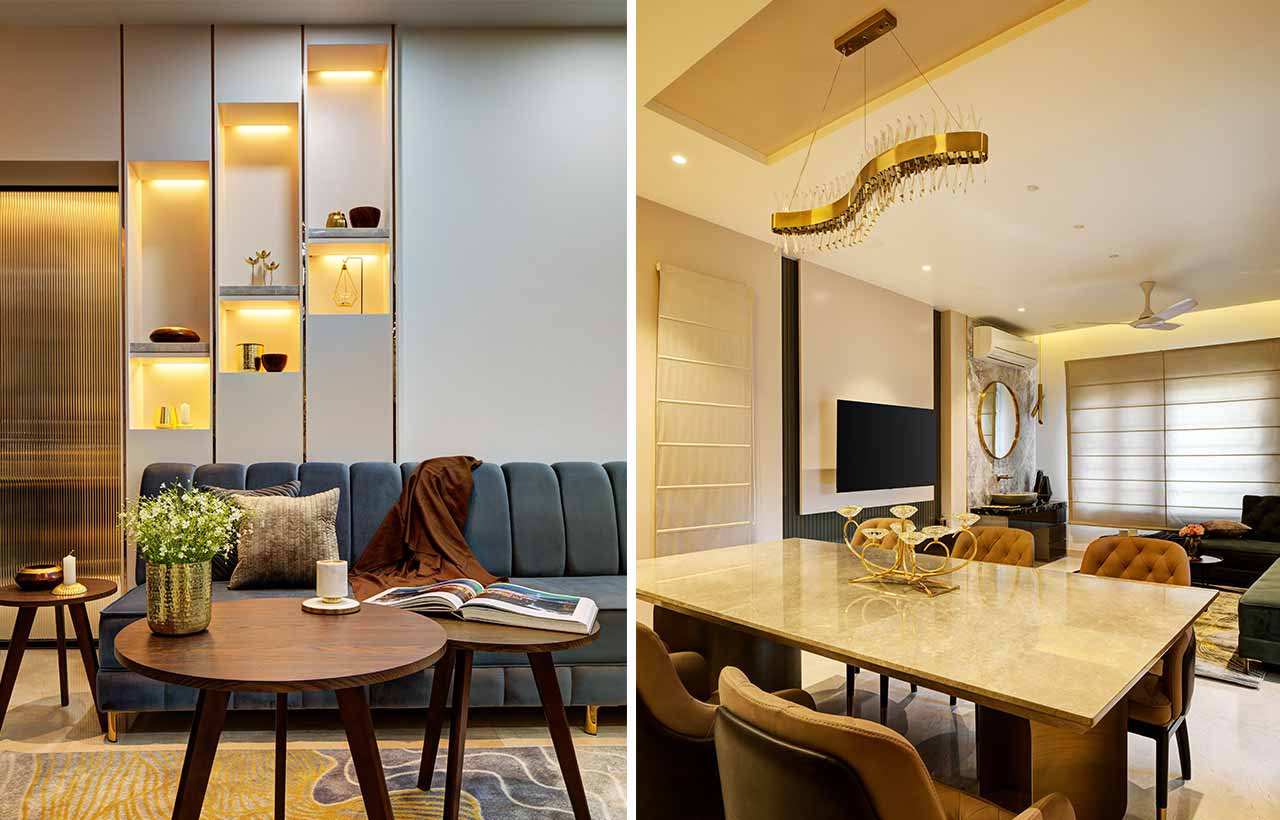 Clean and balanced use of materials, textures, and elements is the style that we demonstrate. If we see the private spaces in the project the flooring and ceilings were kept subtle and simple to bring out the wall designs and furniture making a balance. The art and light fixtures were all a representation of contemporary art and the client's liking. On the contrary, the common areas were made a little quirky for the clients so that they could enjoy a different set of moods and celebrate their everyday life.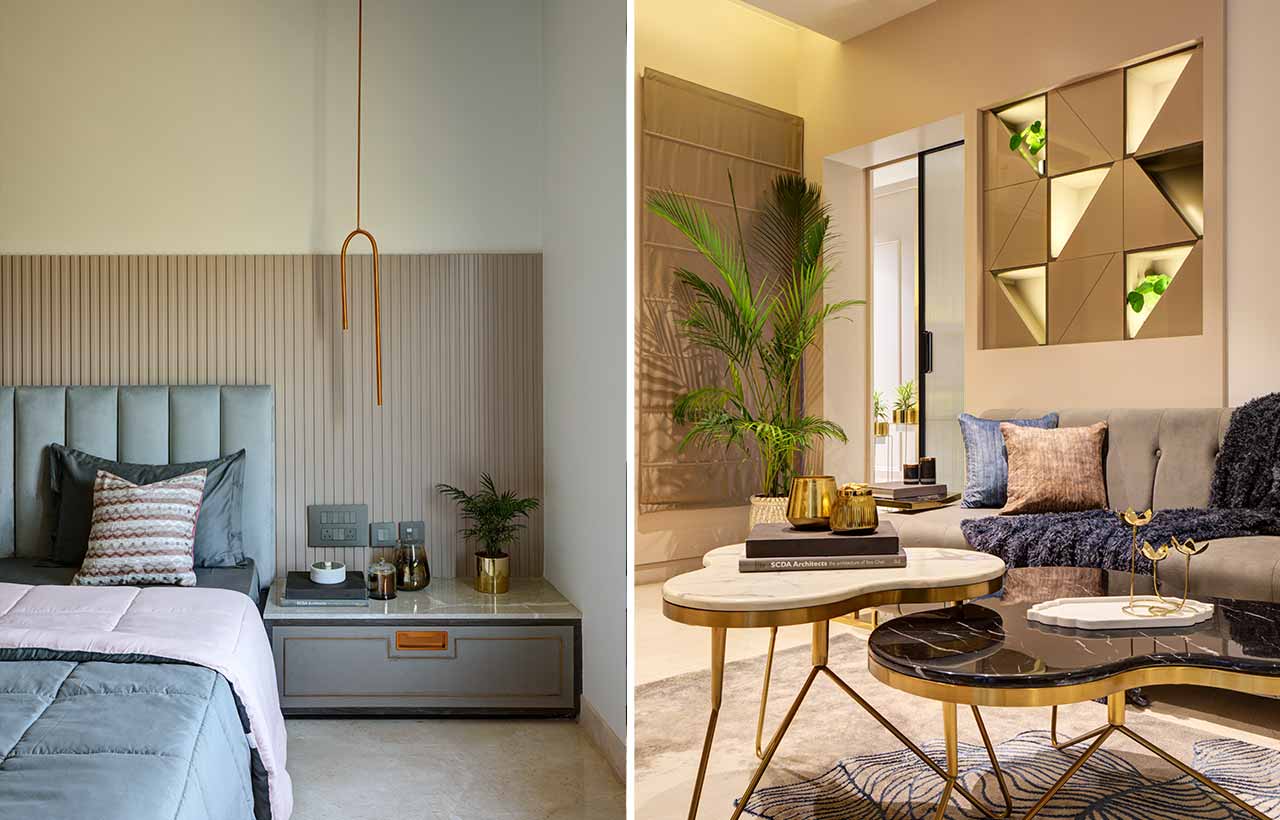 The architecture of the home is definitely the most glamorous yet functional smart play of ideas, which is derived in a way that there is proper zoning out and adequate natural light in most of our spaces. We are passionate about making a good innovative plan with spaces extending the views beyond a particular area enveloping us in a wider view. In a country long on history and longer on diversity, craft serves as an alternative study of a deep past -- the deeper you dig the more offshoots you find. It's a fineness of skill honed to perfection and absorbed so absolutely by the subconscious that it becomes muscle memory, handed down from one generation to the next. Eventually, it boils down to materials like marble, veneer, MDF with polycoat, PU polishes, laminates, reeded glass doors, fabrics, inlays, designer sheets, metal, and terrazzo.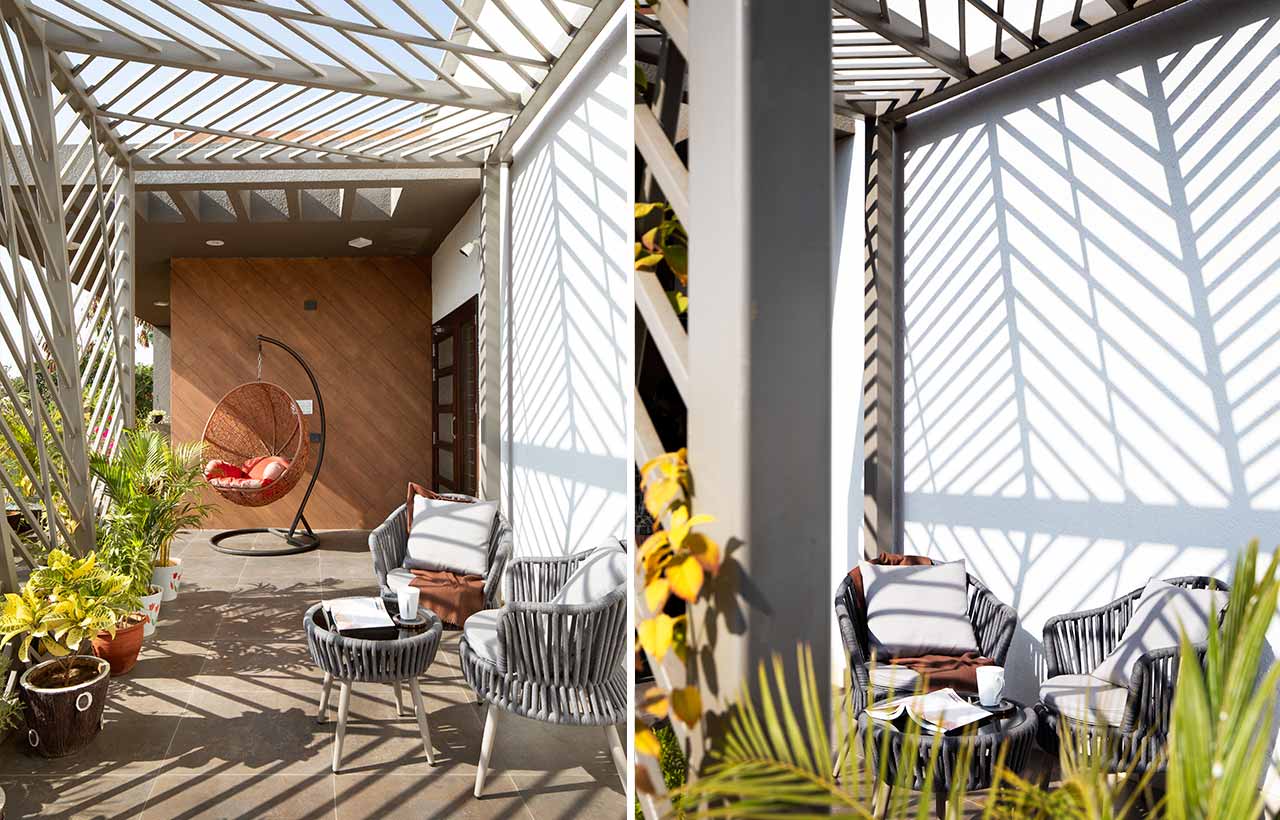 The design of the gazebo that is visible on the facade is something we absolutely loved and the design derived was a complete test of geometry, scale, and balance. The design may be underpinned by simplicity, but conveying that vision to the client was difficult since "it was something that had been explored''. However, all's well that ends well.
Specifications:
Project Name: 6/88
Architecture Firm: Studio Eterio
Area: 9000 Sqft
Project Location: Jaipur, India
Lead Designers: Shrey Khandelwal and Sonal Khandelwal
Photographer: Studio Bluora
Styling Credits: Mitalee Mehta