Villa Ahmedabad: Timeless Elegance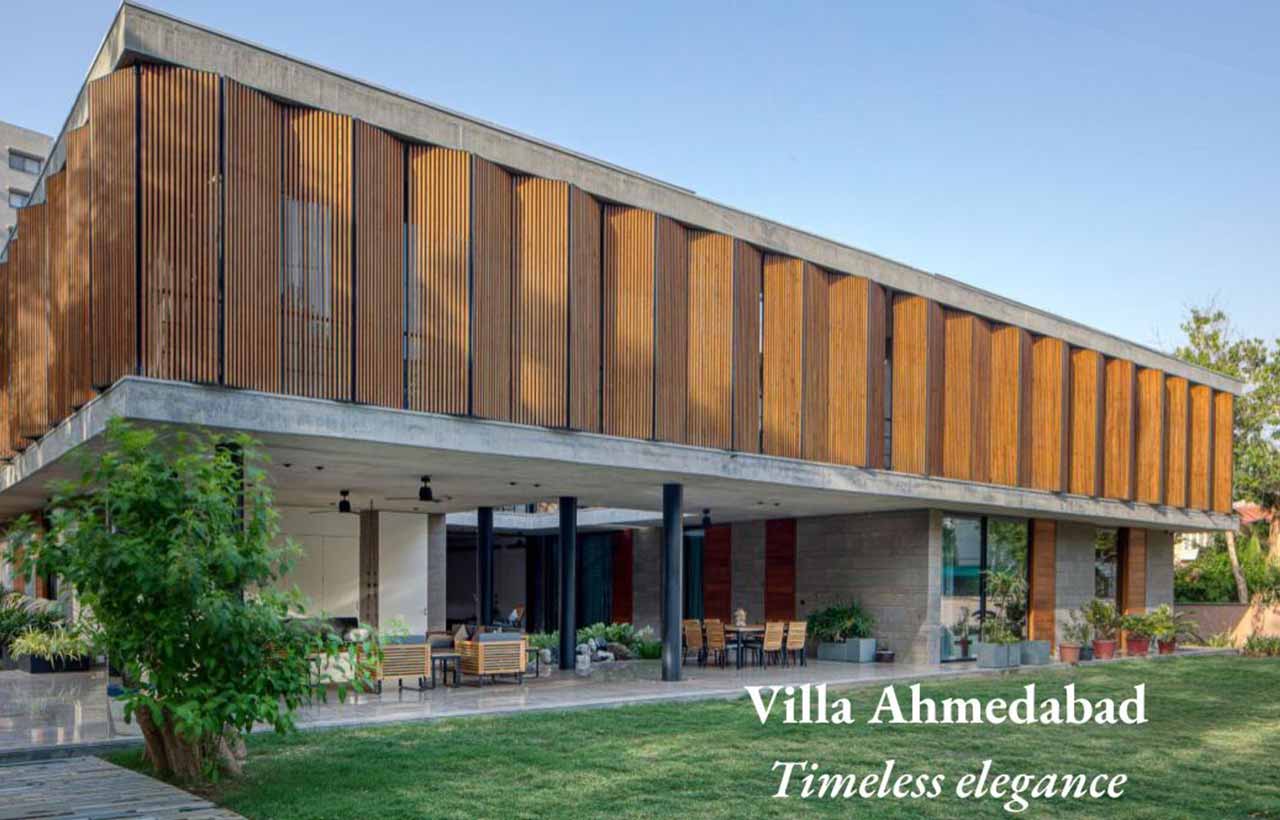 Living together with as much privacy as possible – was the guiding theme in planning the residence for an extended Indian family in Ahmedabad. An intimate garden despite the high neighboring structures, buildings surround an interior courtyard. Immediately adjoining are the living quarters of the parents and grandparents, whose façades can be opened up. From the outside, the building has a rectilinear appearance, with movable shades that span the height of the rooms.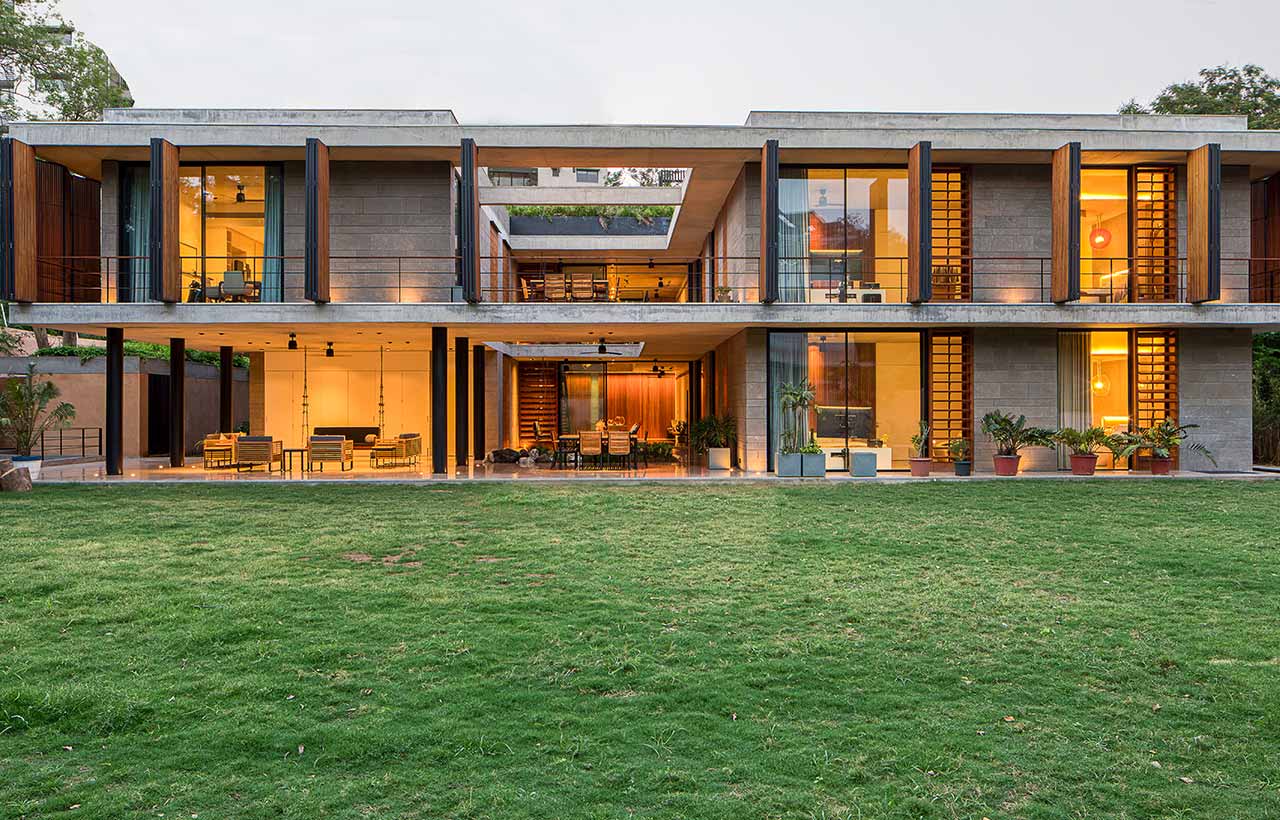 Inside and outside spaces connected through nature
The main structure is a square layout placed on a plot surrounded by beautiful gardens in the center of Ahmedabad. The house provides a great deal of inside-outside connections with a beautiful, comfortable, and well-shaded outside living area. The ground floor façade is cladded with noble yet restrained grey natural stone. In contrast, the upper floor has a recessed balcony with sliding wooden panels, which block the glaring sunlight and provide shade, allowing a play of openness and privacy.
Residents and their guests enter through a generous double-height foyer that glides into an open green patio with a water fountain. The first floor is accessible with a wide wooden staircase, which makes a great contrast with the exposed concrete, below which Koi's are swimming. The layout is organized in two wings--with grandparents and guests on the ground floor and parents and children on the first floor.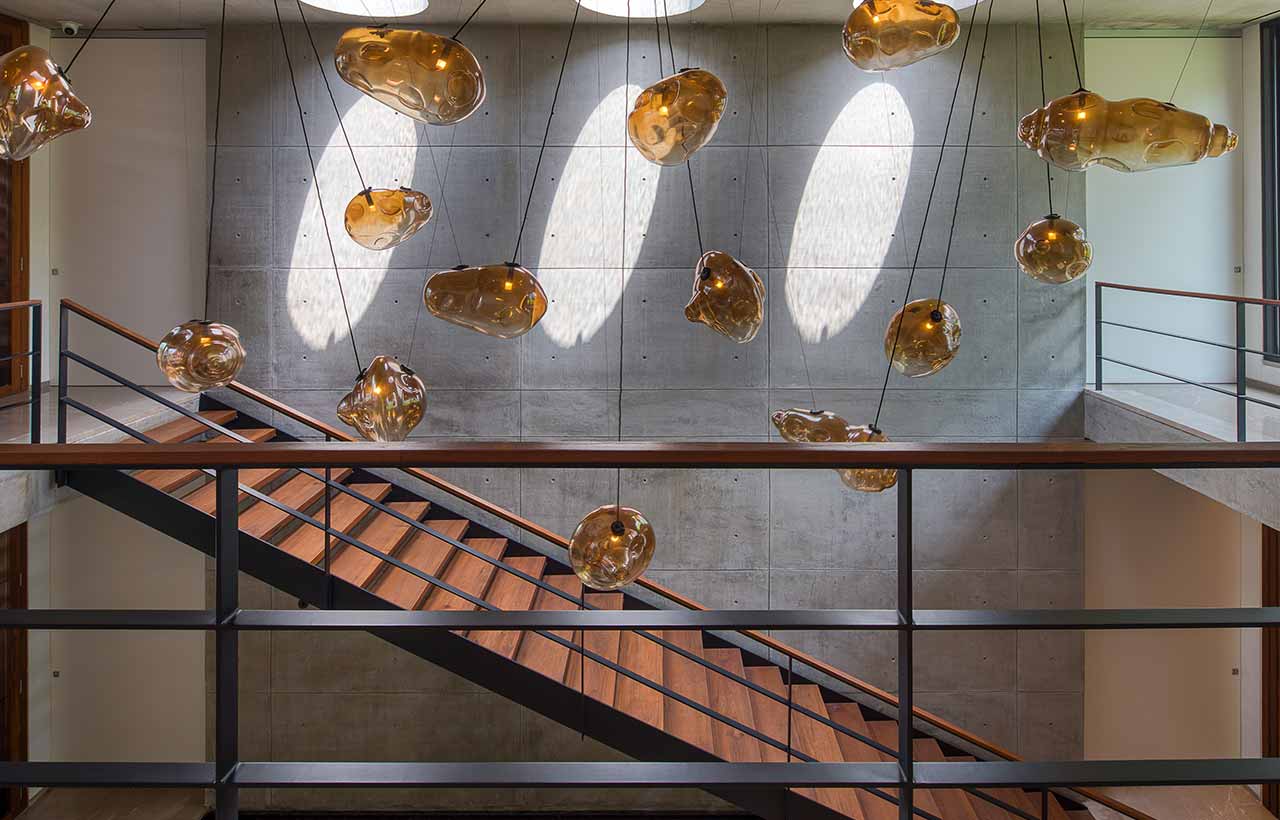 Interior spaces and installations
The overall ambience is created by the clear lines of the minimal design due to the reduced selection of materials which is mainly exposed concrete, marble, and wood. This results in a generous and grand, but also warm atmosphere, which is complemented by high-quality materials and furniture. Ceilings are opened up and walls finished with lime plaster give a good appeal and add to the warm and natural aura of the residence. The result is a personal space in a timeless design language and a great place for coming home.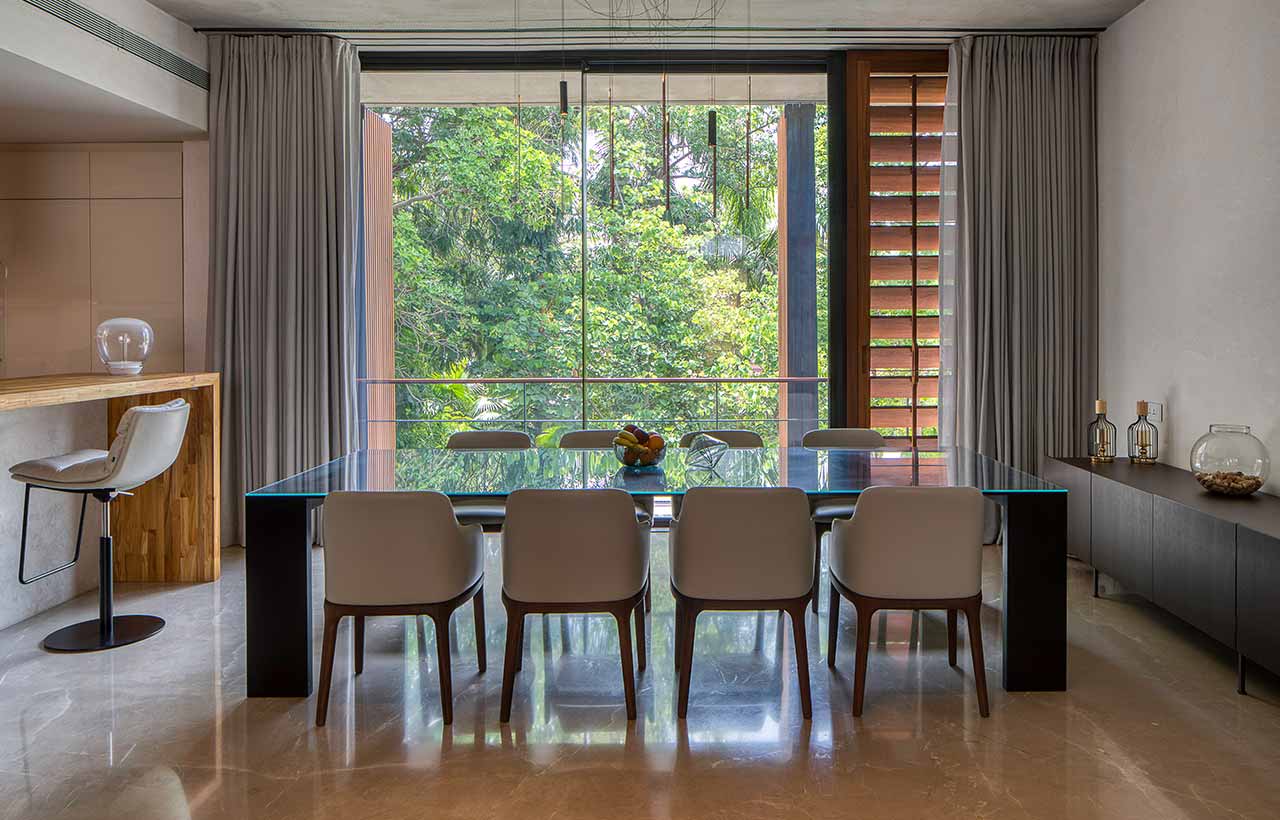 Dining area
Specifications:
Project Name: Villa Ahmedabad
Architecture Firm: Blocher Partners
Gross Built Area: 2100 sq m
Project Location: Ahmedabad, India
Photo Credits: Umang shah