Counter the Scorching Heat with Somany Temp Shield Tiles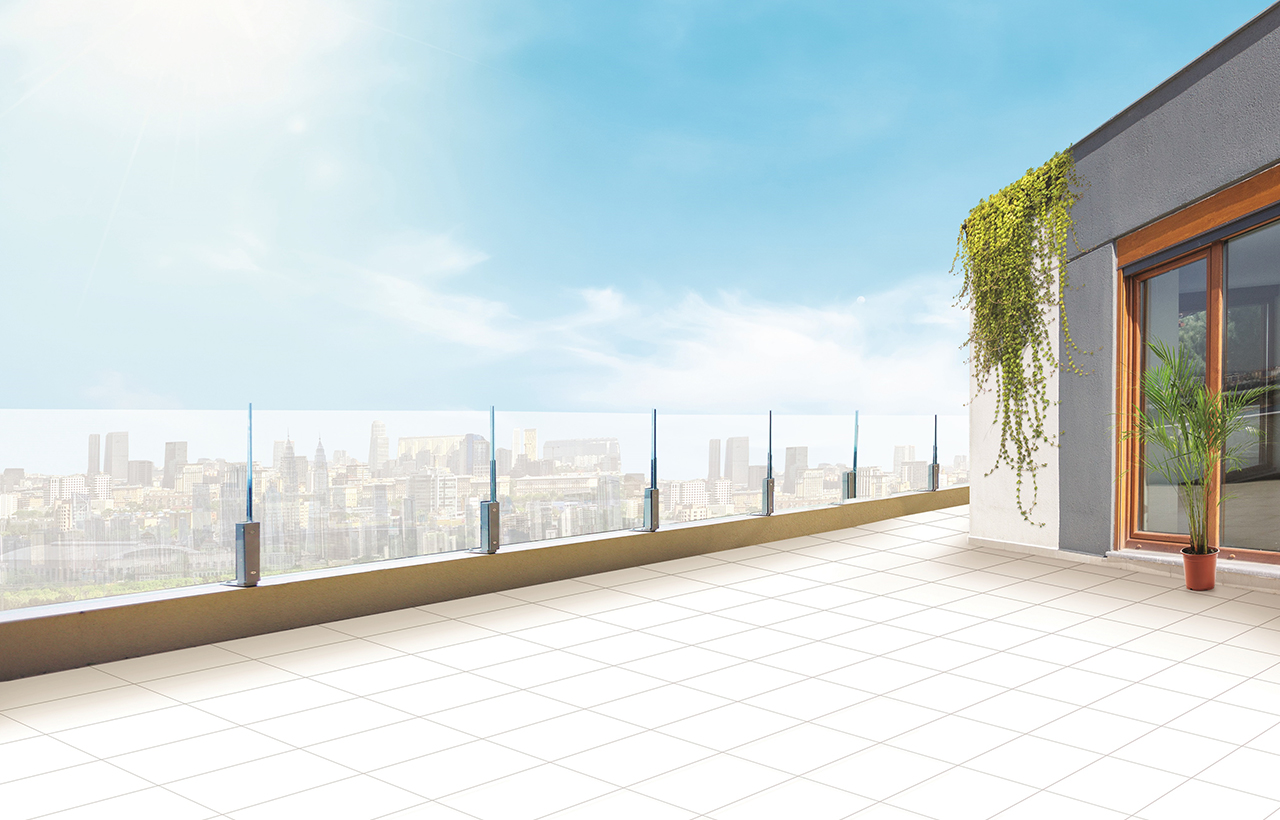 Somany Temp Shield Tiles have been an innovative offering from the ceramic giant owing to their heat reduction and energy saving USPs alongside the environment-friendly properties that makes them an inevitable choice for homeowners.
Somany Ceramics Limited is amongst the global leading companies specialising in ceramics and allied products and is recognised to be a leader in design & innovation. Brand SOMANY has built its legacy with innovative solution driven products and Somany Temp Shield Tile is another distinctive offering from the marquee brand.
Somany Temp Shield Tiles are specially designed to make the Roof/Terraces, Balconies, and Exteriors facades repel excessive heat and keep the insides of your space cooler and energy efficient--thus also helping in reducing the carbon footprint. Owing to its high reflectance and emittance, the Temp Shield Tile effectively reduces both surface temperature and inside room temperatures. It not only protects your building from damage due to high heat but also saves energy by reducing high electricity consumption, and thus helps you save on electricity bills. Lowering of room temperatures also help in reducing carbon footprints by contributing to the environment.
The Temp Shield Tiles come with a Vitrified body which makes it highly durable and long lasting. They are also effective in combating the Urban Heat Island Effect (UHIE) by reflecting sunlight and heat. Furthermore, they protect buildings from heat-related damage and contribute to reducing carbon and energy footprints, thereby playing a vital role in reducing global warming and in saving the environment.
About Somany Ceramics Limited
Somany Ceramics Limited (SCL) is one of the leading players in the ceramic industry in India. The company is a complete solution provider in terms of décor solutions with widest product selection of Ceramic Wall and Floor tiles, Polished Vitrified Tiles, Glazed Vitrified Tiles, Sanitary ware and Bath Fittings.
Somany is amongst the world largest producer with Pan-India distribution and also exports to more than 55 countries across 6 continents. The company has a capacity to produce 75 million square meters per annum of tiles through two company owned plants and 7 strategic lliances spread across India and also has manufacturing unit for Bath fittings.