Design Bathroom Tiles: Know How to Do It!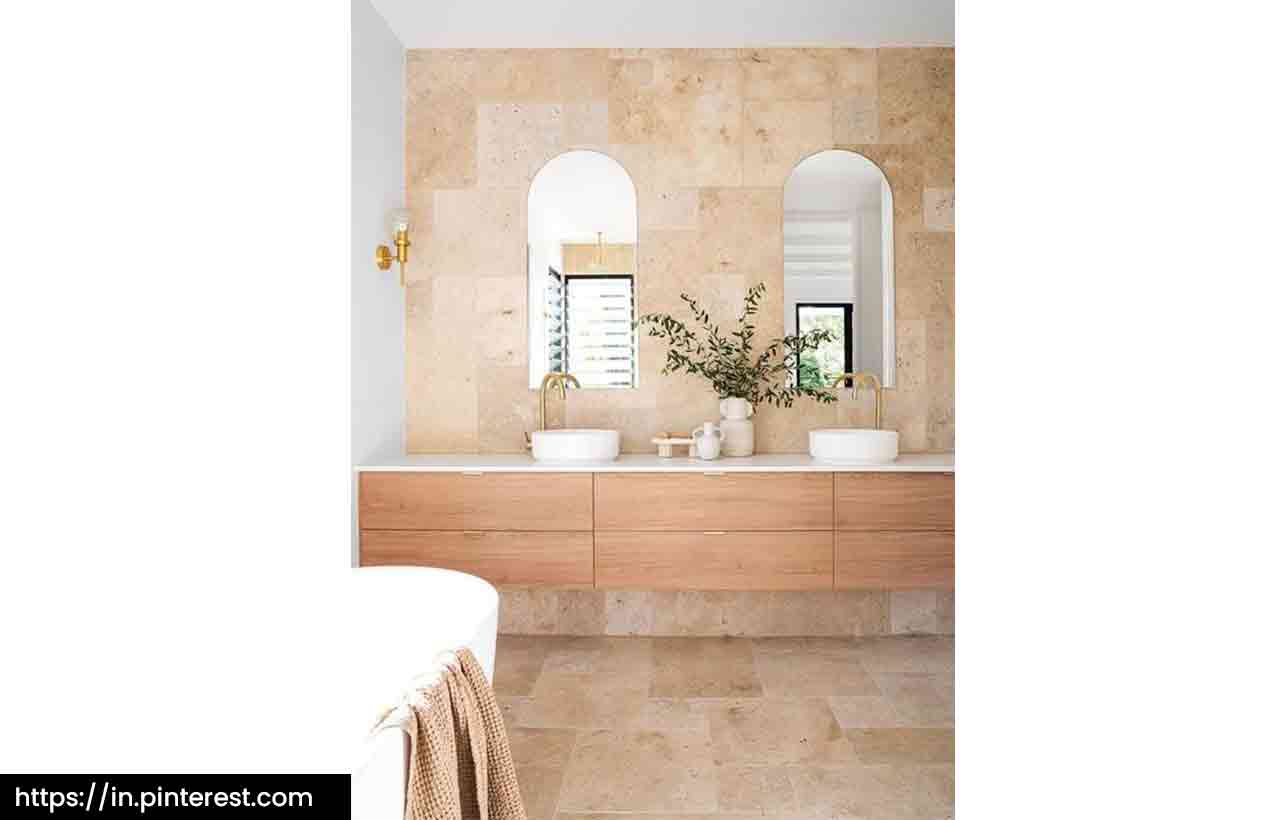 Read the blog if you are keen to learn about some of the most stunning bathroom tiles design ideas! Know these modern tile ideas for bathroom will help and guide you to make and maintain tiles for your bathroom spaces without any issues whatsoever.
There are many different types of bathroom tiles, each with a different composition, form, and color. When laying bathroom tiles, the vitreousness—or the tile's capacity to absorb water—is an important consideration. Tile that is nonvitreous, like terra-cotta, retains moisture and should only be used in highlight areas. Vitreous tile is a better option for cubicle walls and other bathroom spaces since it performs well in splash-prone locations.
The way a tile is finished is important because glazed tiles repel water whereas unglazed ones don't. To prevent slippage, bathroom tiles should generally have a high degree of friction. You can choose the ideal material for your space through this review of popular bathroom tile options.
Cement/Ceramic Bathroom Tile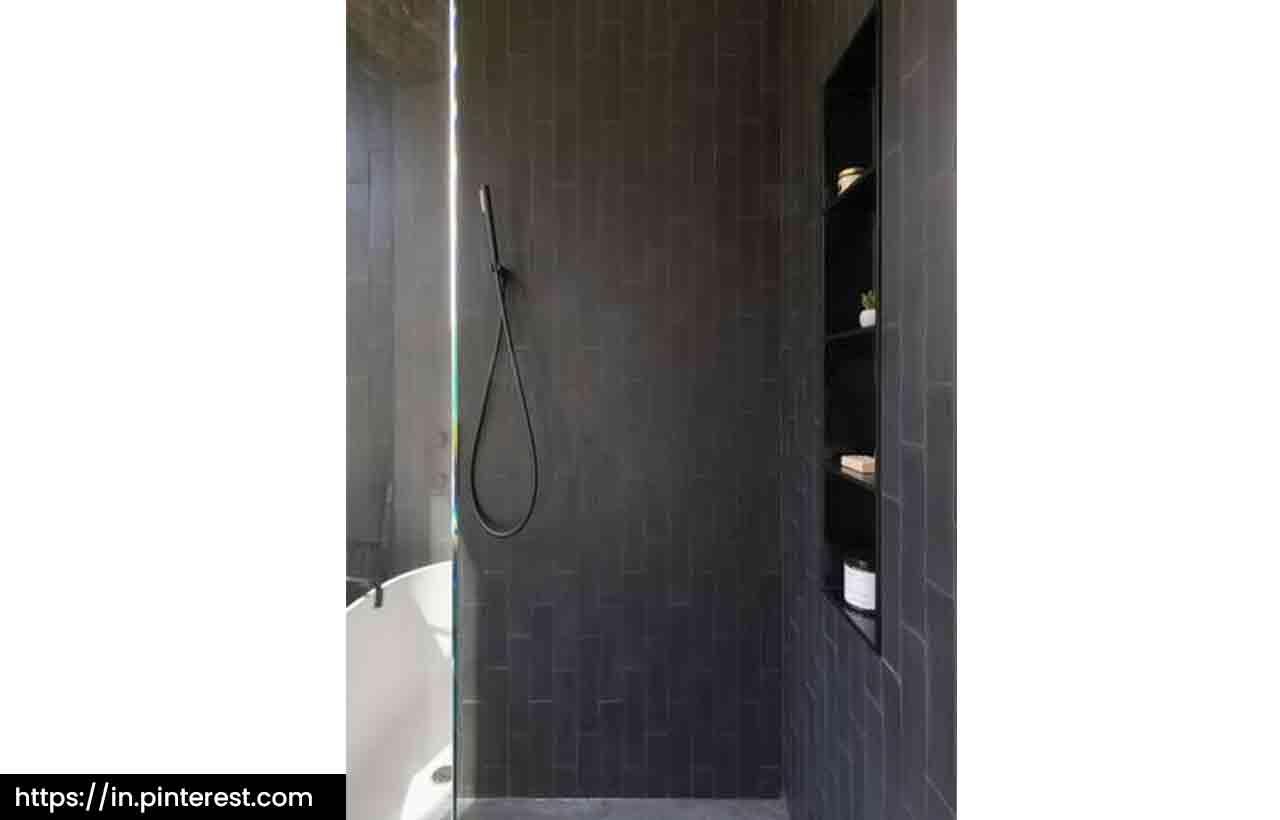 A cured sand and mortar mixture known as cement-bodied tile is a nonvitreous tile with outstanding resilience. While some cement tiles have smooth finishes, others have a rougher appearance. On floors and walls, you can also discover a wide range of vibrant graphic designs that are eye-catching.
Cement tiles can be cleaned with non-acidic detergents, like those made for natural stone after being finished. A combination of clays is compressed into form and heated in a kiln to create ceramic and porcelain tiles. This substance makes a great bathroom tile when glazed. It's available in a wide range of colours, patterns, forms, and sizes.
High-resolution digital pictures can even be merged onto the surface of the glaze to form geometric motifs. Additionally, glazed ceramic or porcelain tiles are simple to maintain and may be mopped or cleaned using water and a little detergent.
Decorative Bathroom Tile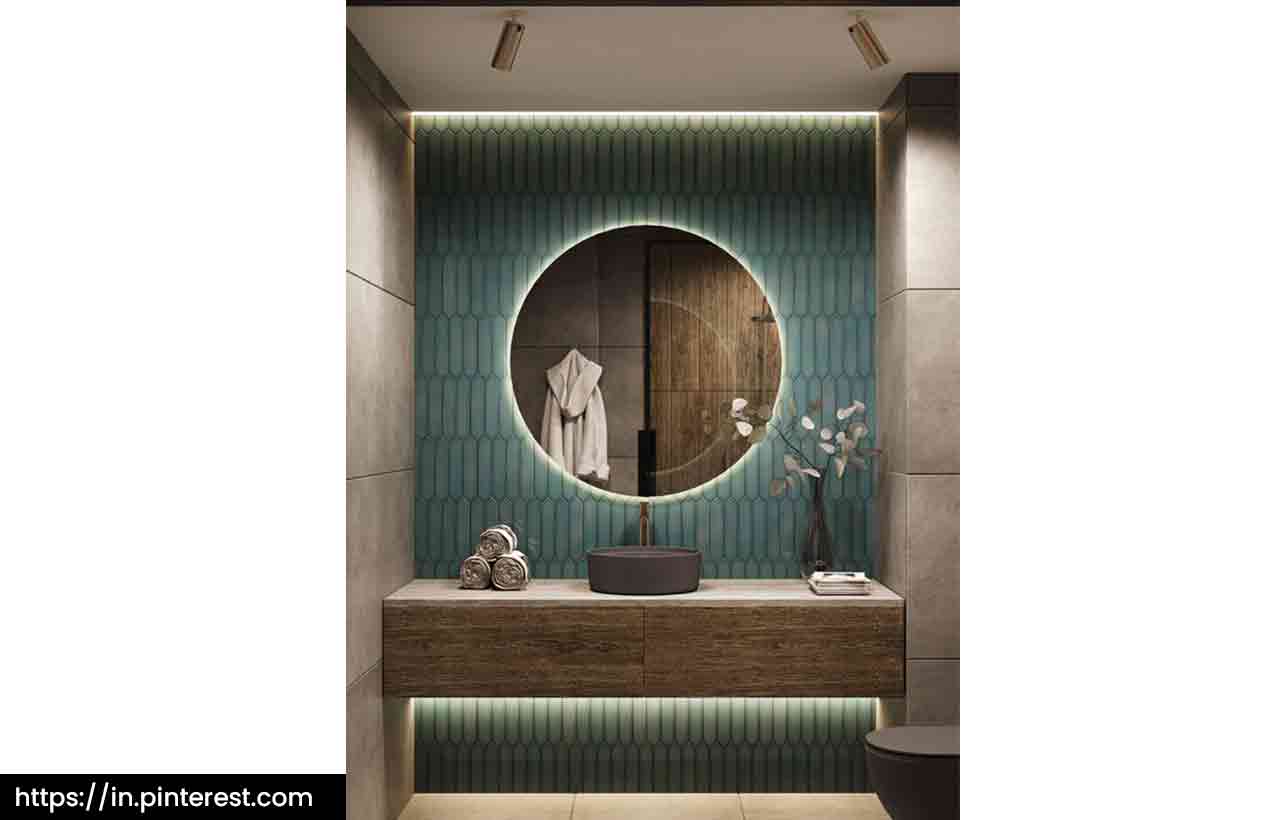 A variety of resources can be used to create decorative tiles, which can then be imprinted or adorned with pictures or patterns like leaves, animals, or lines. When utilized as a focus, boundary, or collection in a mural or mosaic, these are especially striking.


Rustic Bathroom Tile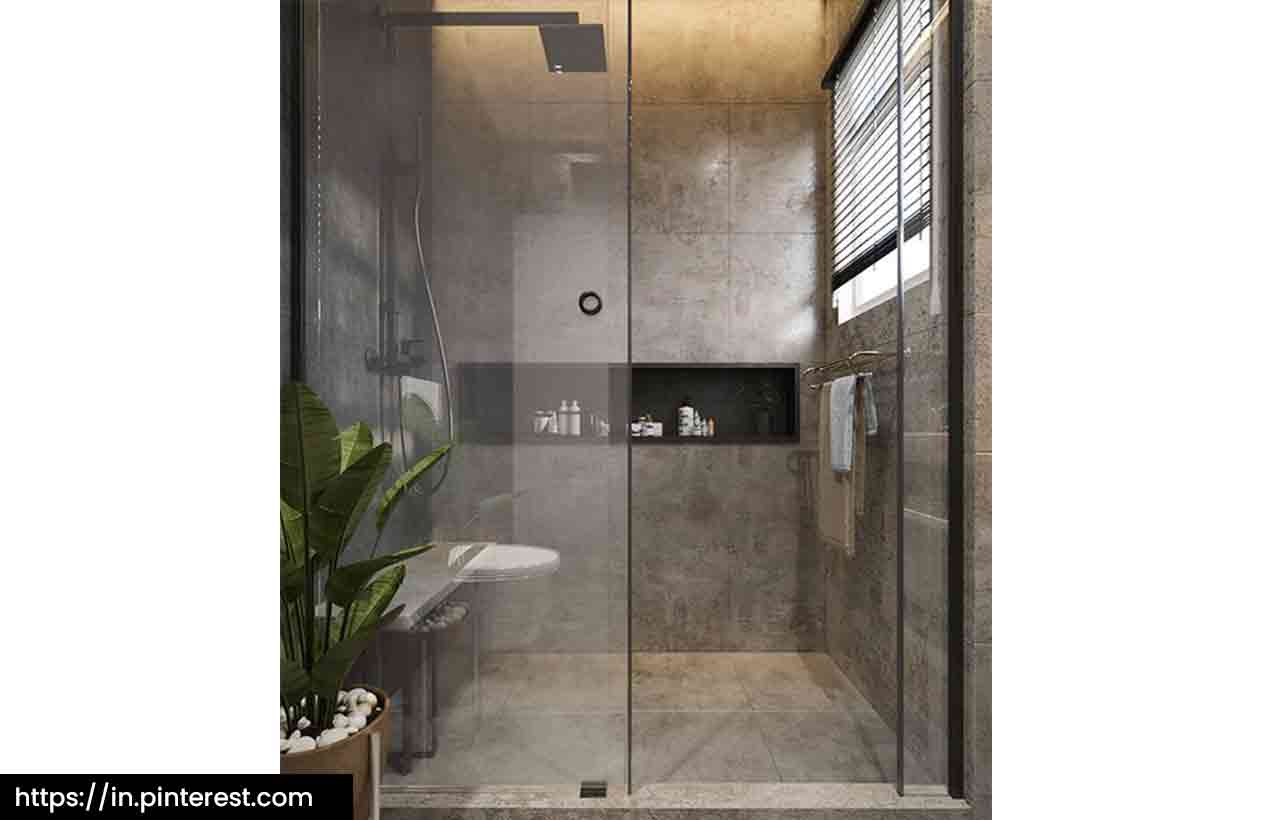 Granite is more durable than the majority of natural stones and comes in a variety of colours and textures. As a result, it performs effectively on floors or bathroom countertops in busy locations.
Use a pH-neutral detergent that's mild to clean granite tile to prevent stains or discoloration. Natural stone limestone normally has a polished surface and is found in shades of brown, beige, and yellow. It can be used for floors and countertops, but the surface needs to be repaired on an annual basis. Use a tile cleaner made of natural stone for upkeep and stay away from products with acidic ingredients.
Marble tile is elegant and conventional, and it is available in a variety of sizes and levels of gloss. Bathrooms look brighter with marble patterns and veining. To stop chipping and colouring, the surface will require routine resealing. Only non-acidic chemicals should be used to clean it.


Terra-cotta Bathroom Tile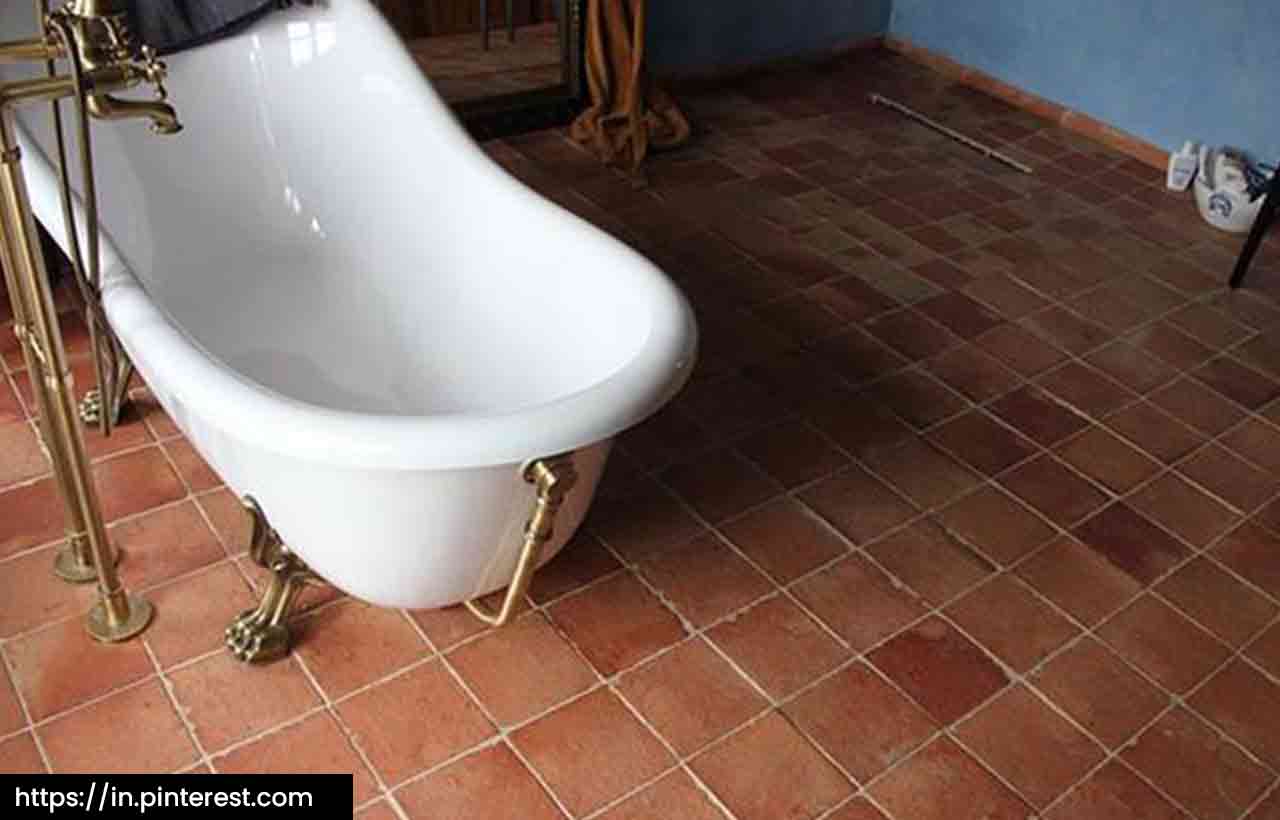 The low temperatures are used to fire terra-cotta tile. It's only appropriate for dry environments because of its low density and nonvitreous characteristics. However, it can be utilized in other bathroom areas, such as the floors or walls, if it's glazed. While scrubbing and resealing terra-cotta tiles, which are frequently found in square or hexagonal designs, use mild dish soap and water. For luxury bathroom tiles design, using these tiles will be a brilliant idea.

Travertine Bathroom Tile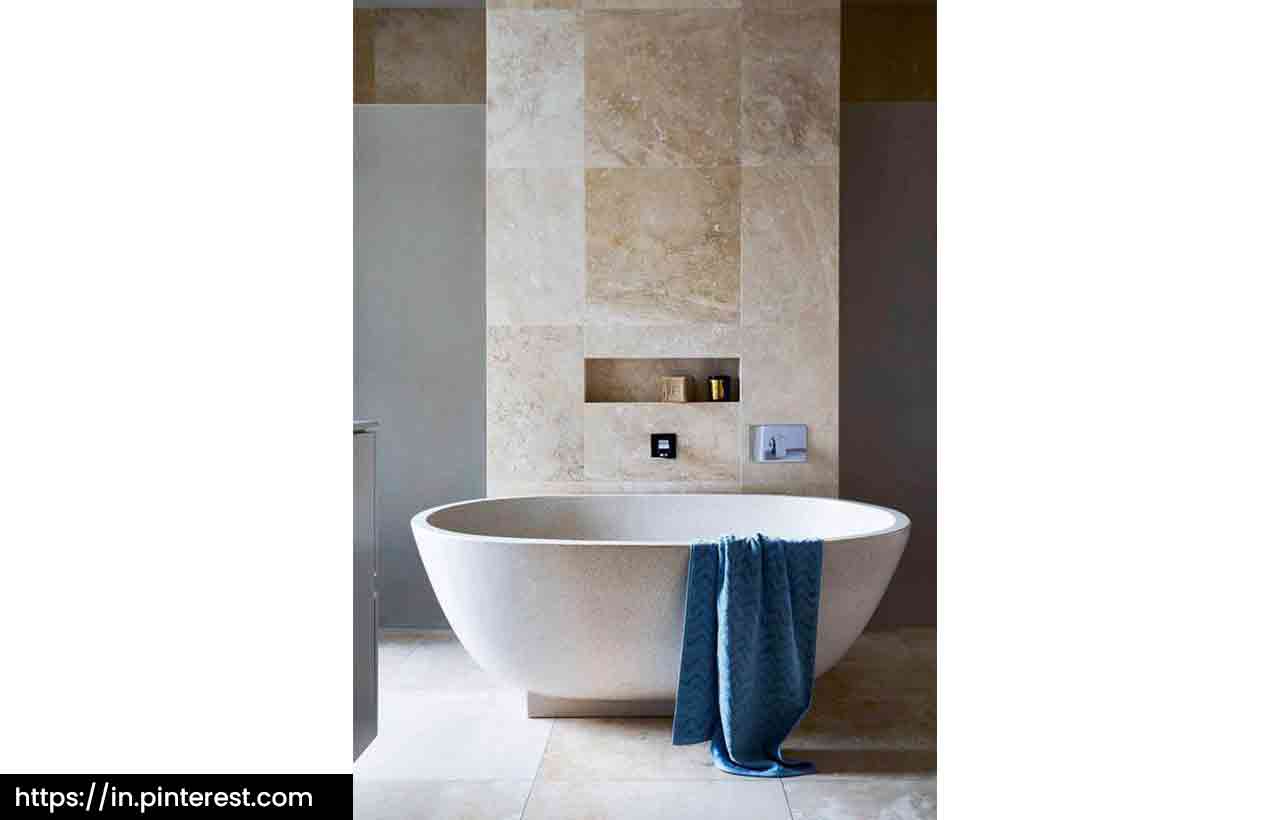 A limestone called travertine is created when minerals are dissolved in groundwater and forced through the crust of the soil by water. This layered stone offers a stylish option for walls and floors and is accessible in rustic colours. Larger 12- or 16-inch squares of travertine tile are frequently used for installations.
Tiles are frequently used in bathroom design in contemporary homes. There is no "one size fits all" approach, though, as the needs of small and large bathrooms vary. Things like bathroom tile selection should be based on long-term style rather than trends, as these are significant investments in your home. Become creative with your small bathroom design!