Monte Carlo Flagship Store: Dynamic Spaces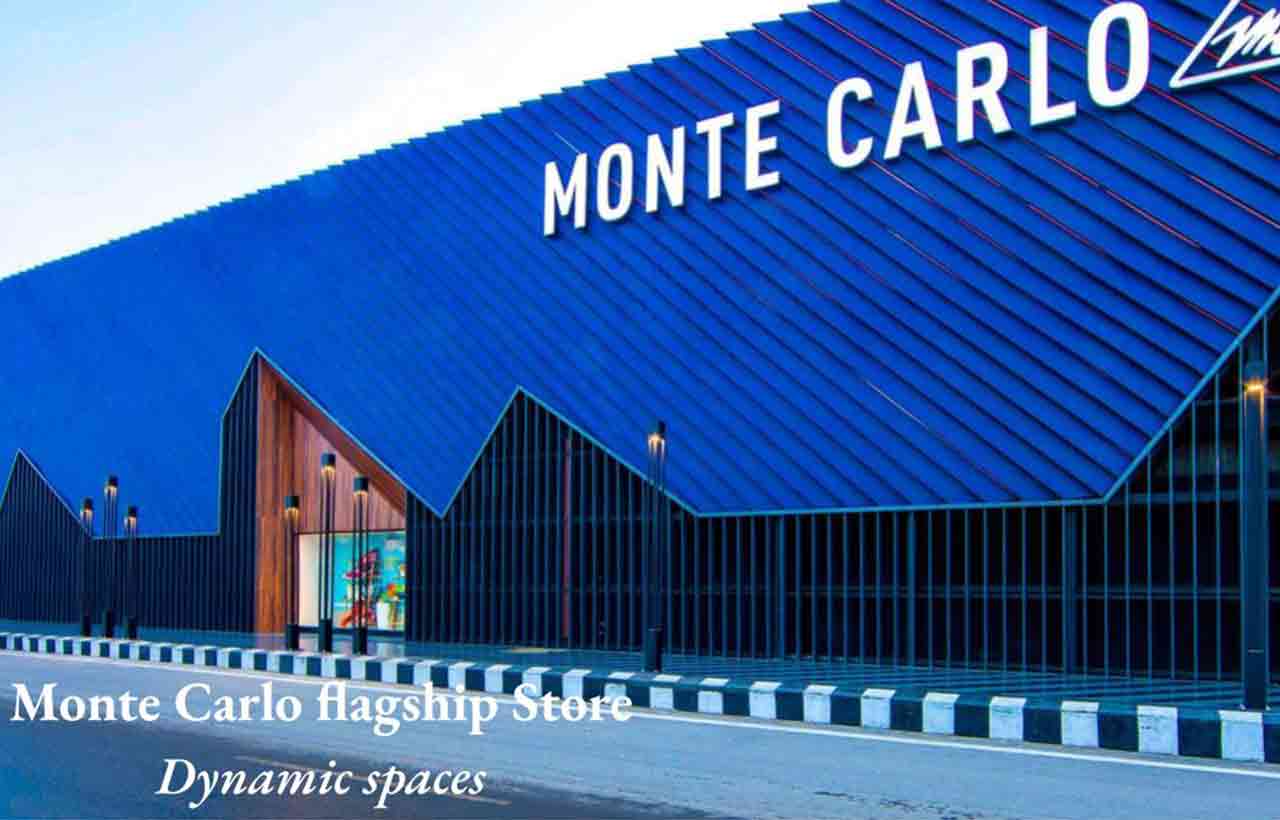 A 100-meter-long facade running parallel to a busy highway distinguishes the Monte Carlo factory outlet designed by Studio TOD. In this way, they are able to create a very innovative design that establishes the brand while still looking dynamic. By embedding linear LED lights with colour-changing technology in the facade, the facade can be customised according to the season or event.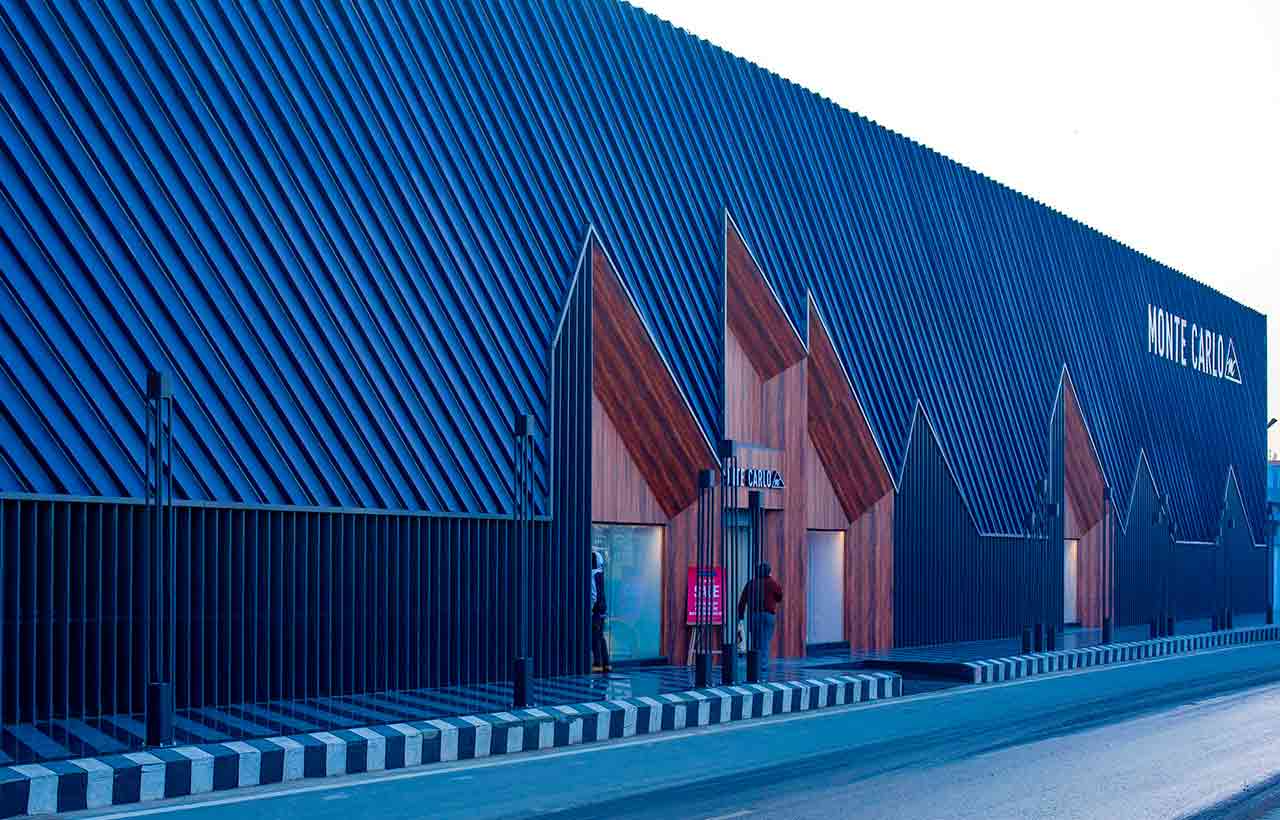 The proposed structure to be renovated is part of a massive garment factory campus in Ludhiana. Though this campus is a landmark in itself the given space was somewhat unused. The structure with a long 83 mt facade is located right on a national highway. It used to serve as a factory outlet for the brand in earlier days but in due course of time, the store lost its value.
The brief was to revamp this space into a flagship store while retaining the existing base. Challenge was to bind together one of the longest retail storefronts in India with a single thought process. Our concept took cues from the brand's logo and proposed an angular play of form and materials on the facade. With the newly proposed concept, this store will be impossible to miss from the highway but still ensure that when one walks along with it the details and smaller sections could be appreciated separately.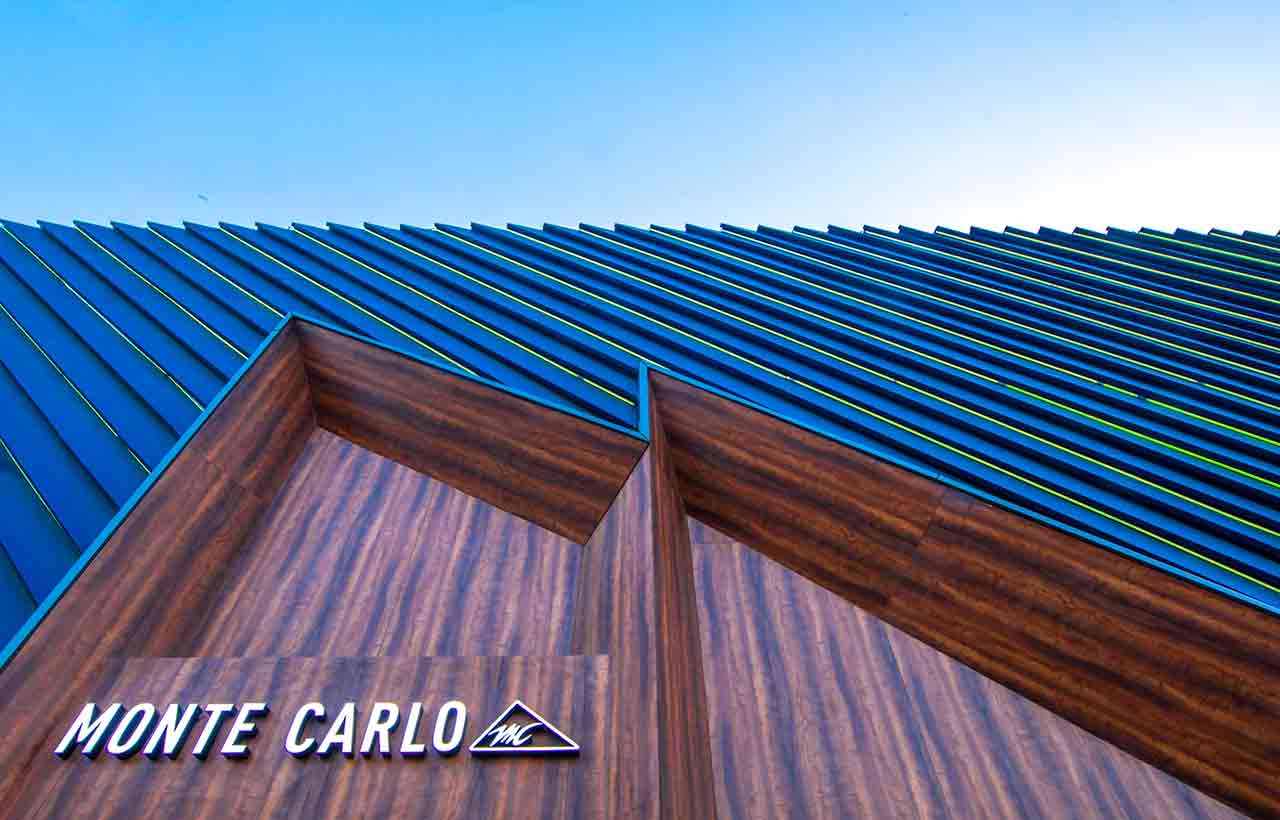 An additional MS structure was added with the existing one to support the raised height of the facade. After multiple rounds of sampling, a bunch of unconventional materials, like z purlins, were used with some regular ones. A specially designed rope light installation was incorporated with the purlins which dot the whole length. This installation is automated to create a hue of colours so that the building itself can interact with its surroundings celebrating important occasions like independence day, women's day, etc.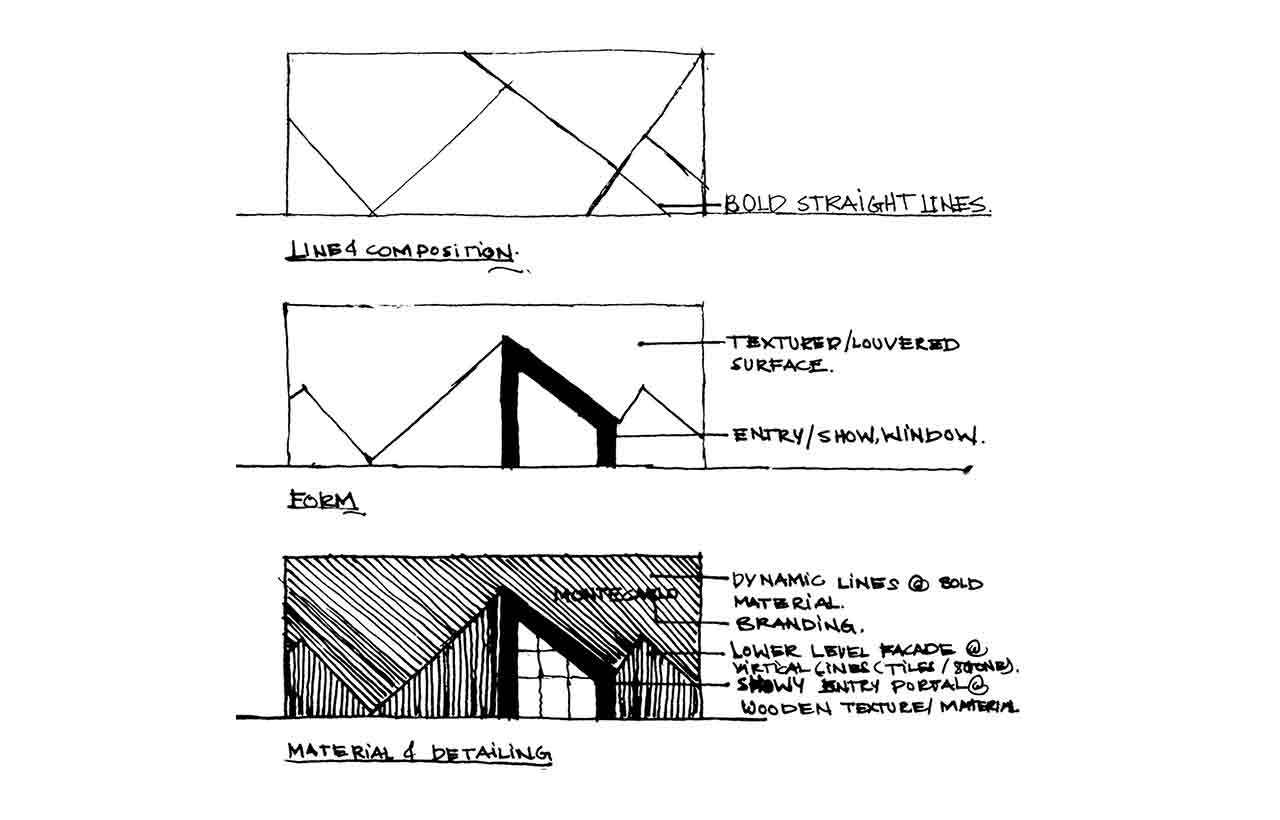 For an industrial city, like Ludhiana, where old buildings are hardly contributing anything to the current scape projects like this help the community to visualise the immense possibilities that lie within each street. This 24-year-old austere column and beam structure were to be converted into something unique changing the perception of the brand to young and dynamic from "A brand of sweaters for older people".
Specifications:
Project Name: MONTE CARLO FLAGSHIP STORE
Architecture Firm: Studio Tod Design
Gross Built Area: 9500 sqft
Project Location: Ludhiana, India